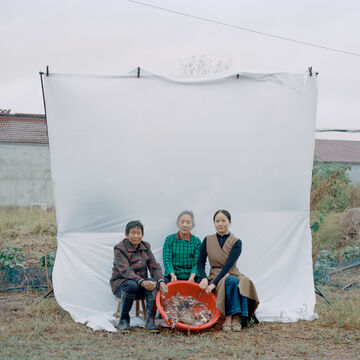 Shuyuan Zhou 周书苑
Shuyuan Zhou (she/her) (b. 2001) is a Chinese visual artist and poet. Her artistic passion lies mainly in the impact of patriarchal society and generational trauma on self-identity in China. In terms of her work, she tries to combine photographic images with diverse mediums such as installation art, experimental video, and poetry.
Zhou received her BFA in Media and Arts from Duke Kunshan University and her BA in Interdisciplinary Studies from Duke University and is currently an MFA candidate at School of the Art Institute of Chicago.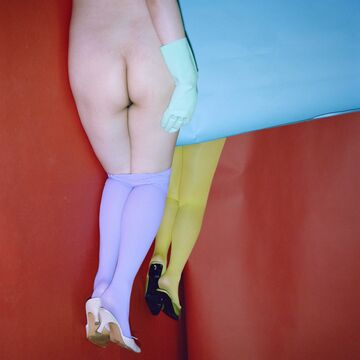 lili xie
Lili Xie is an artist who works in photography, performance and short films. In her most recent work she uses models and studio photography to explore identity.Lili is full of vague, skeptical cognition and uncertainty of herself, which gives her imagination as well. Actually she express her different images through others' bodies. The process of shooting is also a process of self-recognition. Her curiosity about the outside world comes from her curiosity about herself. They become her another skin in the images.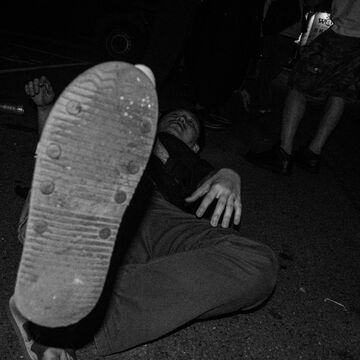 YI-CHANH YANG
Hi, this is YI-CHANG, a so called photographer and an artist wannabe.
Never thought about my life would be at a MFA program making "arts" in my mid 20s. I am inspired and fascinated with the imperfection of creation, my works are a carrier of stories of the past but also lean toward the future. I emphasized the importance of time in the creation. Time here also represents the moment beyond creation as it may contain the past and possibilities to the future. I understand it as a delay of experience and consciousness. This kind of delay changes the process of creation or communication separated from communication, daily symbols and representations with its spiritual quality.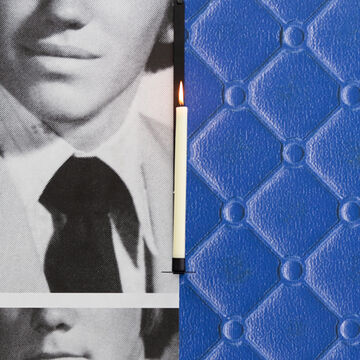 Ryan Patrick Krueger
Ryan Patrick Krueger (b. 1992) is a lens-based artist whose work addresses themes of grief, loss, and desire through their process of collecting and appropriating vernacular photographs of male affection in order to consider the intersections of LGBTQ+ American history and photography. Krueger holds a BFA in Photography from Pacific Northwest College of Art in Portland, Oregon, and was formerly Digital Services Coordinator for Light Work, a non-profit artist-run photography organization at Syracuse University. They have curated exhibitions and held shows nationally, most notably their work in Response Response, a two person exhibition with gay rights activist Linda Kliewer (b. 1953), Queer Moments: Selections from the Light Work Collection in Syracuse, NY, On Longing at MONACO in St. Louis, MO, and Documents from the Closet at the Everson Museum of Art in Syracuse, NY. Krueger was most recently included in the 2022 FotoFest Biennial in Houston, TX and featured by Art in America, Aperture, and Sixty Inches From Center.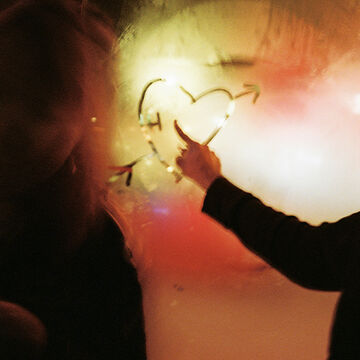 James Baroz
James Baroz's (he/him) photographic practice begins to explore the relationships with his close inner circle. As it permits an intimate perspective into their lives and anxieties as young adults coming of age. 

He is interested in the diaristic constellation of friends, lovers, and self-portraits. Alongside landscapes and domestic still life that rely on the artist's own experience of nostalgia. 

James also interrogates his own performance of masculinity through an on-going series of self-portraits which utilize mirrors to visualize the interior self and physical body.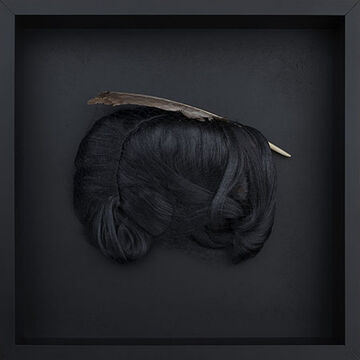 Selena Kearney
Raised on the Chehalis Reservation in Washington State, Selena Kearney uses photography as a tool to be of service to her community and as a vehicle for artistic expression. Her work includes portraiture and documentary practice, as well as constructed conceptual works. Selena creates images that are rooted in a sense of place and culture. She holds a Certificate of Fine Art Photography from The Photographic Center Northwest and a Bachelors in Liberal Arts from Evergreen State College.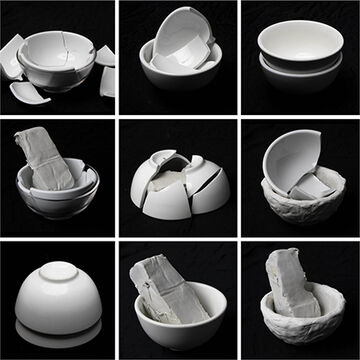 Mark Wang
Mark Wang is a Chinese conceptual artist based in Toronto, working with photography, sculpture, and video. His projects explore intimacy and philosophical questions and examine the art forms through multidimensional images and material manipulation.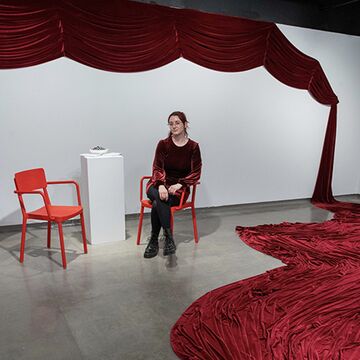 Lizzie Moo
It's undeniable that having productive political conversations is becoming more and more difficult in the United States' increasingly tumultuous political climate. Citizens are being constantly bombarded with information from the media, while also being too busy to contend with all the information needed to make informed decisions or engage in nuanced dialogues.
As viral moments and contentious topics weave in and out of our media environment, the performative nature of politics is a constant. Because of this, my work seeks to encourage meaningful conversations and critical thinking around the nature of these performances, where thoughtful responses can be favored over polarizing and instantaneous reactions. "Political Theatres" tackles some of the complexities of communication in politics, using theatricality to present political plots in a different, yet not unbefitting context, ultimately using the concept of the theater as a metaphor in order to shine a light on the innerworkings of the political world, the ever-influential media, and the effects they have on US citizens.
Lizzie Moo was born in Northern California in 1995. As a child, California State University Long Beach's art department was her playground while her single mother was obtaining her BFA and MFA in drawing and painting, influencing Moo to choose a career as an artist. Her medium of choice is photography, which piqued her interest due to its novelty and potential for exploration. Lately, however, she has found herself drawn to new mediums. Moo finds that each art discipline influences and has conversations with each other.
Lizzie Moo started a student-run magazine that features student artists who are producing bodies of artwork outside of the classroom titled, "SNAP9!" Moo has shown her work at Muzeo in Anaheim and has frequently shown her work at the Warehouse of Contemporary Art (WOCA) as well as at the Yoshida Student Gallery at Orange Coast College.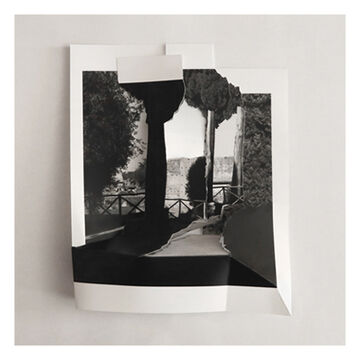 Rob Croll
Robert Croll​ (he/him) ​​​(b. 1993) ​is a multimedia artist whose​ practice combines image, text, and sound to examine the construction​ ​and subversion of ​meaning​.​ Through ​a process of subtractive editing​, he shifts his photographs​​ away from ​straightforward representation and toward the abstraction of memory.​ Croll received his BA in 2016 from Amherst College, where he researched the unstable relationship between architecture and photography. He has since worked extensively in literary translation, a background that informs his layered approach to ​narrative and reference.
Susan Sidebottom
Susan (she/her) is an artist who uses photography to offer a deeper understanding of the relationship between people and their circumstances. Working in the documentary style, she continually challenges her approach to socially conscious art and pushes to broaden her boundaries around how images can inspire thought, feeling, and action when paired with the life experiences of the viewer. She approaches her practice through the "art of visiting," sitting comfortably in your present environment while acknowledging those around you. This way of forming relationships, from her early days in family portraiture to her current work, enables Susan to achieve a familiarity in her images that appeals to the viewers' humanity. 
Susan is a 2020 Merit Award recipient from the National Council on Aging. She is the recipient of the NC Arts and Science Council Cultural Arts Grant, the Foundation for the Carolinas Grant, and exhibit sponsorship from Gulf Coast Community Foundation. She has exhibited at The Levine Museum of the New South in conjunction with The Light Factory, the University of North Carolina at Chapel Hill, and most recently at Art Center Sarasota with her work, A Place in the Sun, highlighting the discrepancies in affordable housing and its effect on the working poor. 
Susan is a graduate of the University of North Carolina at Chapel Hill with Bachelor of Arts degrees in journalism and speech communications. She was raised in rural North Carolina and has had the privilege of living in six cities, including Mumbai, India and Sydney, Australia. It is the uniqueness in each of us and the connection between us that is her inspiration.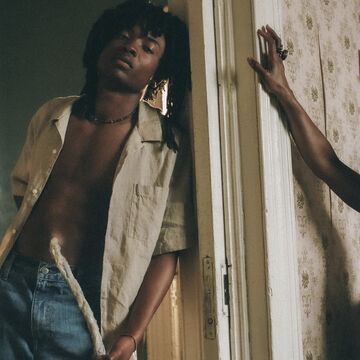 Satchel Lee
Satchel Lee's photographic practice is motivated by the idea of 'Personal Mythology'. Using her own past experiences, memories, and dreams as inspiration, the making of photographs becomes a way for her to exercise and process emotional tensions. Lee received her BFA in Film and Television from New York University's Tisch School of the Arts and is currently an MFA candidate at School of the Art Institute of Chicago.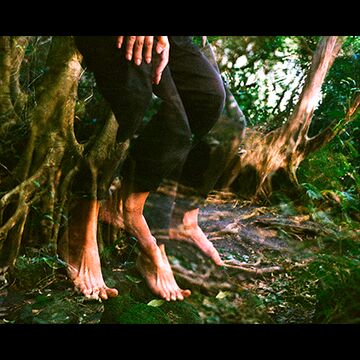 Che Pai
I am Che Pai from Taiwan. My artwork starts with the vibration of the senses in the body. Interacting with objects and motion, I brew the sensuous into a state of tranquility. Not until this very state is reached do I trigger the shutter. The photographs serve as the medium through which my inner state resonates with the outer world; the results of this mutual engagement are my images with vibrant musicality. My artistic creation comes from studies in both western and Taiwanese literature, the work experience of writing screenplays on the White Terror, and eight-year training in a body theater of Tai-chi. Through these voyages of self-discovery, I increasingly get to know my creative potential in my photographic images as the platform where literature, cinema, and body training come together. The sensuous shapes the photographic approach, and the images become rhythmic works composed of not only the objects my camera records but also what happens on the other side: the experience of my body in a dynamic relationship with the scenes. Playing with photographic materials, I experiment with performance, bookmaking, and installation as ways of perceiving images.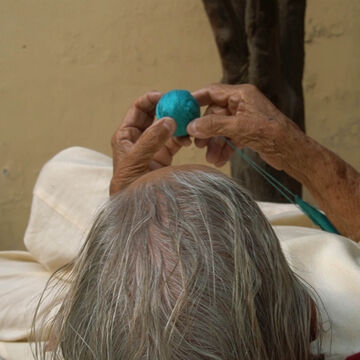 Sayera Anwar
Sayera Anwar (she/her) is a multidisciplinary Pakistani artist. She completed her Bachelor in Fine Arts from The Beaconhouse National University in 2019. In her artistic practice, she explores her family history, conflates the historical event with the present situation, and inspects the impact of 'boundaries' on different generations. Currently, she is doing her Master's in Fines Arts in photography at the School of Art Institute of Chicago, where she has been granted the prestigious New Artist Society Merit Scholarship.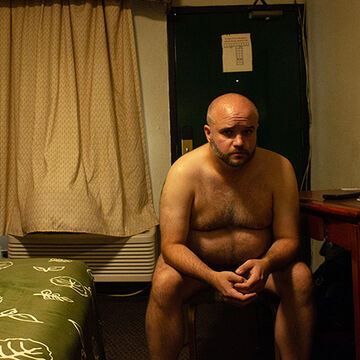 Hal Shipman
At this point, my work explores memory; the temporary, impermanent nature of spaces; and the family album as both an object and a form of narrative. I'm finding that my work emotionally centers on stillness, desolation and loneliness. The line from the Texas singer-songwriter Robert Earl Keen keeps echoing with me over and over, "The beauty of sadness is feeling the pain."
My relationship with Photography was built on a number of touch points growing up; my dad loaning me his old Argus for a school trip; finding my grandmother's Brownie in a closet, still loaded with film; or getting competitive with a friend school who was taking a class in it ("Oh, I can go better than that.").  Once those influences were ingrained, the formal education began.
The artistic journey started in a more traditional form of the medium, studying under a protégé of Aaron Siskind. But I turned to interdisciplinary work, specifically writing, when I hit a point with a project (a piece about AIDS fairly early in the epidemic) where I felt that I needed the viewer to understand aspects of the story that could not be captured in an image alone.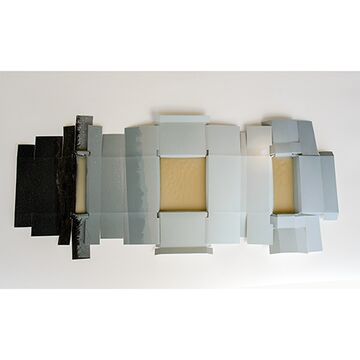 Sam Tripodi
Sam Tripodi's (she/her) multi-disciplinary practice - utilizing photography, sculpture, and painting - explores the world as a paradox, where preconceived notions of meaning are questioned. She focuses on our ability to reframe ideas to challenge what we think we understand, using distorted materials that suggest an altered understanding of ecological trauma, personal history, and her own impending doom. Email: samtripodi@me.com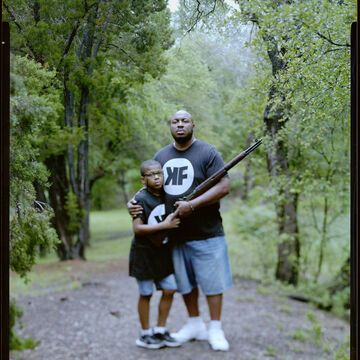 Christian K. Lee
Christian K. Lee (he/him) is an Artist living and working in his hometown of Chicago. 
His experience as a documentarian drives his desire to utilize Art as an investigative tool. Christian's goal is to create imagery that reflects the world in which he currently lives.
His introduction to photography began photographing the Ferguson Unrest, those experiences allowed him to see the power of photography and what can happen when one focuses their lens onto a community or a group of people. 
Disclaimer: All work represents the views of the INDIVIDUAL ARTISTS & AUTHORS who created them, and are not those of the school or museum of the Art Institute.