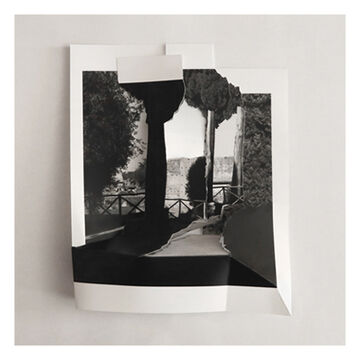 Rob Croll
Robert Croll​ (he/him) ​​​(b. 1993) ​is a multimedia artist whose​ practice combines image, text, and sound to examine the construction​ ​and subversion of ​meaning​.​ Through ​a process of subtractive editing​, he shifts his photographs​​ away from ​straightforward representation and toward the abstraction of memory.​ Croll received his BA in 2016 from Amherst College, where he researched the unstable relationship between architecture and photography. He has since worked extensively in literary translation, a background that informs his layered approach to ​narrative and reference.
Susan Sidebottom
Susan (she/her) is an artist who uses photography to offer a deeper understanding of the relationship between people and their circumstances. Working in the documentary style, she continually challenges her approach to socially conscious art and pushes to broaden her boundaries around how images can inspire thought, feeling, and action when paired with the life experiences of the viewer. She approaches her practice through the "art of visiting," sitting comfortably in your present environment while acknowledging those around you. This way of forming relationships, from her early days in family portraiture to her current work, enables Susan to achieve a familiarity in her images that appeals to the viewers' humanity. 
Susan is a 2020 Merit Award recipient from the National Council on Aging. She is the recipient of the NC Arts and Science Council Cultural Arts Grant, the Foundation for the Carolinas Grant, and exhibit sponsorship from Gulf Coast Community Foundation. She has exhibited at The Levine Museum of the New South in conjunction with The Light Factory, the University of North Carolina at Chapel Hill, and most recently at Art Center Sarasota with her work, A Place in the Sun, highlighting the discrepancies in affordable housing and its effect on the working poor. 
Susan is a graduate of the University of North Carolina at Chapel Hill with Bachelor of Arts degrees in journalism and speech communications. She was raised in rural North Carolina and has had the privilege of living in six cities, including Mumbai, India and Sydney, Australia. It is the uniqueness in each of us and the connection between us that is her inspiration.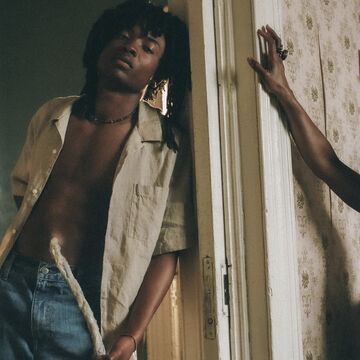 Satchel Lee
Satchel Lee's photographic practice is motivated by the idea of 'Personal Mythology'. Using her own past experiences, memories, and dreams as inspiration, the making of photographs becomes a way for her to exercise and process emotional tensions. Lee received her BFA in Film and Television from New York University's Tisch School of the Arts and is currently an MFA candidate at School of the Art Institute of Chicago.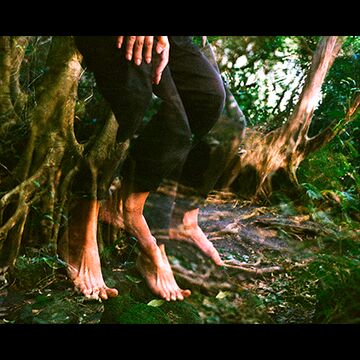 Che Pai
I am Che Pai from Taiwan. My artwork starts with the vibration of the senses in the body. Interacting with objects and motion, I brew the sensuous into a state of tranquility. Not until this very state is reached do I trigger the shutter. The photographs serve as the medium through which my inner state resonates with the outer world; the results of this mutual engagement are my images with vibrant musicality. My artistic creation comes from studies in both western and Taiwanese literature, the work experience of writing screenplays on the White Terror, and eight-year training in a body theater of Tai-chi. Through these voyages of self-discovery, I increasingly get to know my creative potential in my photographic images as the platform where literature, cinema, and body training come together. The sensuous shapes the photographic approach, and the images become rhythmic works composed of not only the objects my camera records but also what happens on the other side: the experience of my body in a dynamic relationship with the scenes. Playing with photographic materials, I experiment with performance, bookmaking, and installation as ways of perceiving images.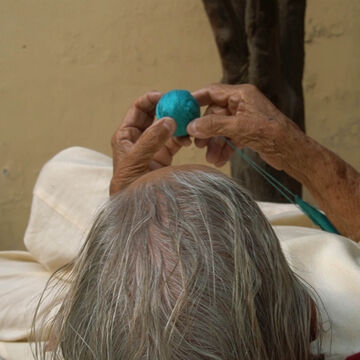 Sayera Anwar
Sayera Anwar (she/her) is a multidisciplinary Pakistani artist. She completed her Bachelor in Fine Arts from The Beaconhouse National University in 2019. In her artistic practice, she explores her family history, conflates the historical event with the present situation, and inspects the impact of 'boundaries' on different generations. Currently, she is doing her Master's in Fines Arts in photography at the School of Art Institute of Chicago, where she has been granted the prestigious New Artist Society Merit Scholarship.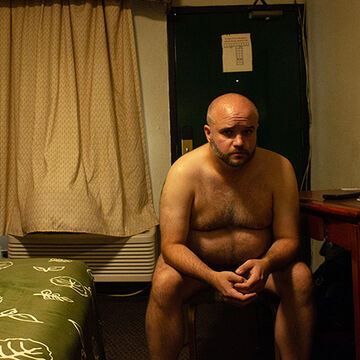 Hal Shipman
At this point, my work explores memory; the temporary, impermanent nature of spaces; and the family album as both an object and a form of narrative. I'm finding that my work emotionally centers on stillness, desolation and loneliness. The line from the Texas singer-songwriter Robert Earl Keen keeps echoing with me over and over, "The beauty of sadness is feeling the pain."
My relationship with Photography was built on a number of touch points growing up; my dad loaning me his old Argus for a school trip; finding my grandmother's Brownie in a closet, still loaded with film; or getting competitive with a friend school who was taking a class in it ("Oh, I can go better than that.").  Once those influences were ingrained, the formal education began.
The artistic journey started in a more traditional form of the medium, studying under a protégé of Aaron Siskind. But I turned to interdisciplinary work, specifically writing, when I hit a point with a project (a piece about AIDS fairly early in the epidemic) where I felt that I needed the viewer to understand aspects of the story that could not be captured in an image alone.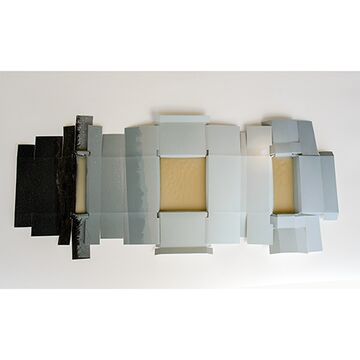 Sam Tripodi
Sam Tripodi's (she/her) multi-disciplinary practice - utilizing photography, sculpture, and painting - explores the world as a paradox, where preconceived notions of meaning are questioned. She focuses on our ability to reframe ideas to challenge what we think we understand, using distorted materials that suggest an altered understanding of ecological trauma, personal history, and her own impending doom. Email: samtripodi@me.com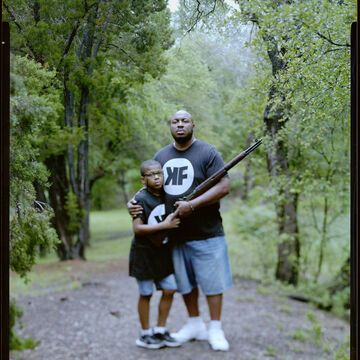 Christian K. Lee
Christian K. Lee (he/him) is an Artist living and working in his hometown of Chicago. 
His experience as a documentarian drives his desire to utilize Art as an investigative tool. Christian's goal is to create imagery that reflects the world in which he currently lives.
His introduction to photography began photographing the Ferguson Unrest, those experiences allowed him to see the power of photography and what can happen when one focuses their lens onto a community or a group of people.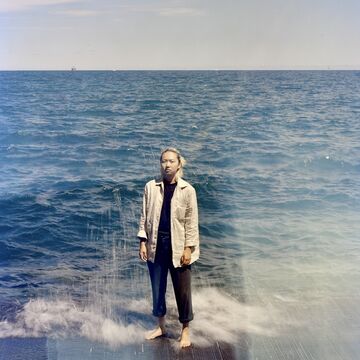 Tzuen Wu
Tzuen Wu (they/them) makes installations, photographs, and videos, that explore seeing and being seen. How the power dynamic works and flows, and the potential social structure behind them. Usually started with things happened around them, for example identity crisis, family history, and environment. They also like to play with different materials, from analog dark room to electronics and VR.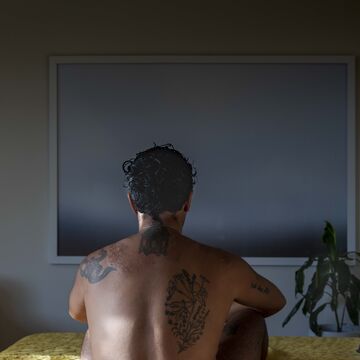 Nour Ballout
Nour Ballout (they,them) (b. 1993, Beirut) is an interdisciplinary artist and curator. They received a Bachelor of Fine Arts degree from Wayne State University and an MFA at the School of the Art Institute of Chicago (SAIC).  Nour's work as a visual artist and curator is rooted in a social practice exploring structures of naturalization as they manifest within bodies, built environments, and communities. Photographic self-portraiture, collaboration, and space making intersect in the interpretation and dissemination of their experience coming home to their body and the world as a trans-masculine queer immigrant. By reconsidering the right to look; they renegotiate the contract between photographer, sitter and viewer, here the paradoxes of representation, access, and privacy collide. Nour is the founder of Habibi House, a neighborhood-based community art space and social engagement residency in Detroit, as well as the annual Book + Print Fest at The Arab American National Museum (AANM). They are the recipient of the 2019 Knight Arts Challenge Award, the 2019 Kresge Arts in Detroit Gilda Award, and the 2019 Applebaum Photography Fellowship. Nour has exhibited their work across the United States and participated in several artist residencies including the Ghana Think Tank in Detroit and Flux Factory in New York.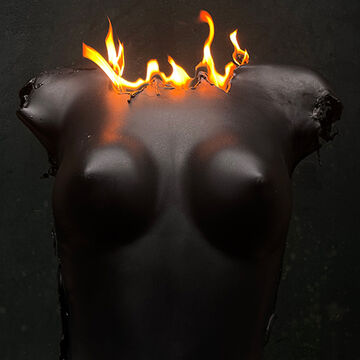 Justice Apple
Justice Apple's (she/her) work explores themes of feminine fragility, power, vulnerability, and resilience as it relates to identity, subjectivity, and the body as form. Obsessed with visual documentation as a child, she often draws upon extensive personal archival images, camcorder recordings, journal entries, and more to reimagine and reclaim critical moments of sexual breakthrough and breakdown. The work currently manifests itself in photography, mixed media, and collage as she questions the notion of aesthetic beauty as it relates to healing and emancipation.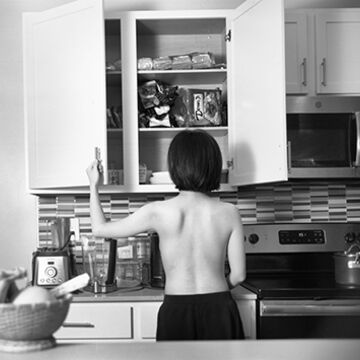 Cindy Ji
My most recent work is born from my phenomenological experiences encountered in places I live. The act of photographing becomes a ritual act of celebration and documentation that sits between fiction and non-fiction. 
Eugene Tang
Eugene is a fine (art) photographer, an idealist with no dream. My work focuses on people who are disenfranchised under certain social contexts. Using interdisciplinary mediums like photography, writing, and sculpture, to narrate the connection between human beings, objects, and space, to comprehend individual/collective complex experiences. Documenting my subjects by standing on the opposite side of mainstream and Capitalism gives me the opportunity to see the structural inequality in the society. I also put myself into my work as a subject. My purpose is, on one hand, to find out the agencies and different possibilities of my subjects who are suffering from structural inequality through my participant observation. On the other hand, I will translate, reproduce, and empower the different scenes of each life through my perspective and understanding."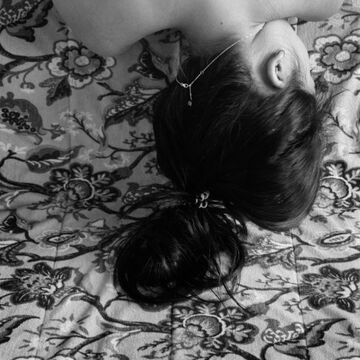 Chelsea Tan
Chelsea Tan (she/her) is a Singaporean artist who uses photography, film, installation, and fibre arts as mediums to navigate through the complex themes of trauma, desire, intimacy, and loss. Recently, she is exploring the intersectionality of memory, childhood trauma, and desire.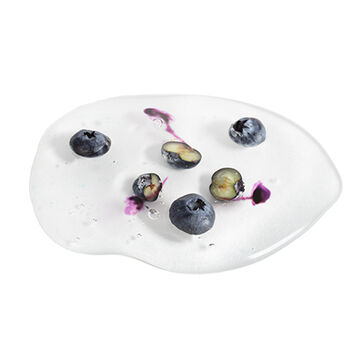 Linye Jiang 江麟冶
Linye Jiang 江麟冶 b.1988  is a photo artist based in Chicago whose research focuses on human complexity, queerness, and questioning the social concept of normality. She explores her subject together through photographic portraits, still lives, and landscapes. She makes photo sculptures and installations, videos and performances using the images she creates.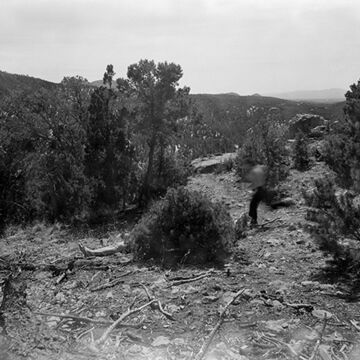 Clara Emery
Clara Emery (she/her) makes large format photographs and experimental short films that explore dreams, paranoias, and superstitions occupying psychological and spiritual threshold spaces. Through looking at different ritual traditions as well as her own uncanny dreams and experiences, Emery constructs scenes of these threshold happenings. She works between the United States and Taiwan, drawing on the experiences and landscapes of both places. She graduated from the Minneapolis College of Art and Design in 2019 with a degree in Photography, and is currently an MFA candidate at the School of the Art Institute of Chicago.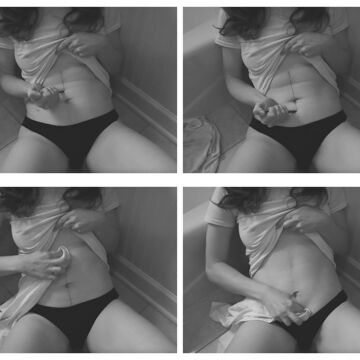 Kat Bawden
Kat Bawden is an artist who explores memory and the self through photographs, video installations, and handmade books. With a background in social science and public health, Kat draws influence from psychology, neuroscience, and dreams.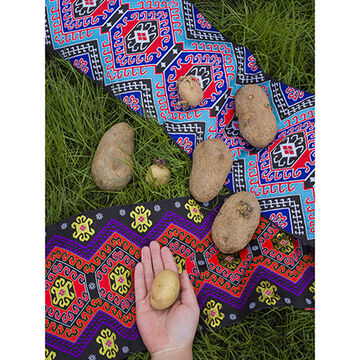 Qianyao Liu
I always find myself fascinated by the process of how people create stories about themselves and tell their stories to others and to the whole world. The topics of my works seem very different: some are like ethnographies of unknown places, some are like discussions about politics and history, and some are like documentaries of subcultures. But in fact, they all share the same idea: how people carefully weave a web of narratives about themselves with words, images, facts, imagination and all sorts of different things. This complex web of narratives will reveal themselves to others while also holding them safely above the abyss of history. I use the same approach to create my own work: by mixing truth and fiction, I hope to bring my audience into these stories in a humorous and ironic way, and as they begin to think about what is truth and what is fiction, they will find that fiction is just as important as truth.
Ruoqi Wang
I currently live and work in Wuhan, China. My early work was about my father and my gender identity, and then my art practice was interrupted by the pandemic. In the past two years, due to the disaster in the societies and my confusion about it, I forced myself to know more about the non-artistic parts and re-constructing my cognition of the world. This process has reshaped my thinking and pursuit of life. Art practice for me is a way that helps me experience and understands the self and the world. It's an expensive basic need of living. I can't tell much and I'm trying to immerse myself in actions this year.
Disclaimer: All work represents the views of the INDIVIDUAL ARTISTS & AUTHORS who created them, and are not those of the school or museum of the Art Institute.