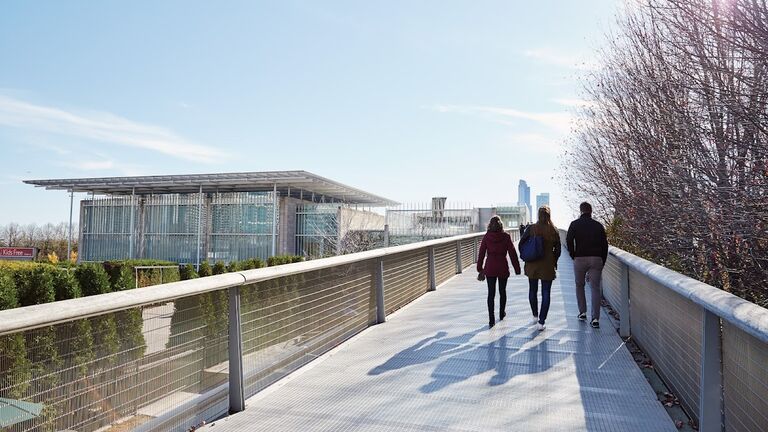 Visit SAIC: Campus Tours
Image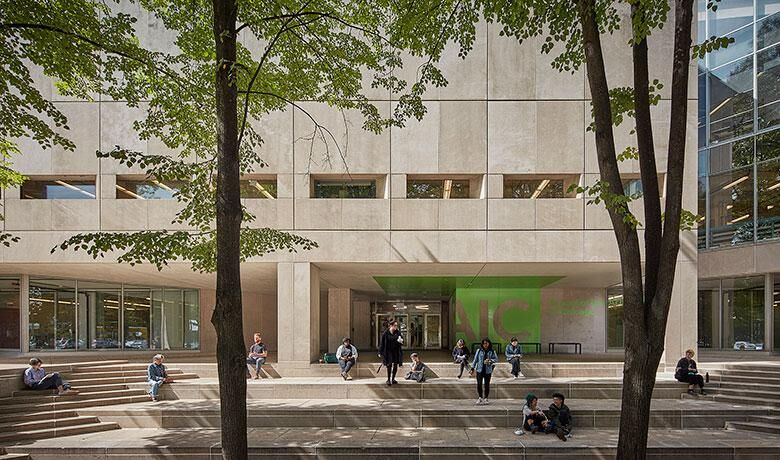 Undergraduate Tours
Take a live tour of our campus and residence halls led by current students, and ask any questions you have!
Virtual: Wednesdays at 4:00 p.m. CT
On-Campus: Daily, Monday - Friday and select Saturdays at 10:45 a.m. CT
A maximum of 3 people are allowed per party, including the prospective student.  
Advance registration is required.
We offer you the opportunity to meet with an admission counselor before or after our on-campus tours to have your portfolio reviewed, or just get more information about SAIC. Reservations are required due to a strict capacity limit. 
Tour guests should arrive at the LeRoy Neiman Center at 37 S. Wabash Ave., Chicago, IL, 60603 15 minutes in advance of the scheduled tour time. Tours typically last 90 minutes.
Our tours include the following:
A brief presentation providing an overview of SAIC's campus and curriculum
A look inside our campus buildings (2) and facilities, including our Contemporary Practices department
Visiting one of our residence halls
Admission to the Art Institute of Chicago museum
Introduction to our downtown campus—wear comfortable shoes!
Group Tours—High Schools, Colleges, and Organizations
Group tours are offered on Thursdays at 10:30 a.m.
The group should plan to arrive 15-20 minutes prior to check-in.
Requests may be made for up to 10 total guests, including both students and chaperones
SAIC campus tours are designed for high school groups, colleges, or organizations that support studying visual art and design at the college level
Schedule a Group Undergraduate Tour
For any questions, please contact Clemenstein Love at clove@saic.edu, or call 800.232.7242.
Graduate Tours
Image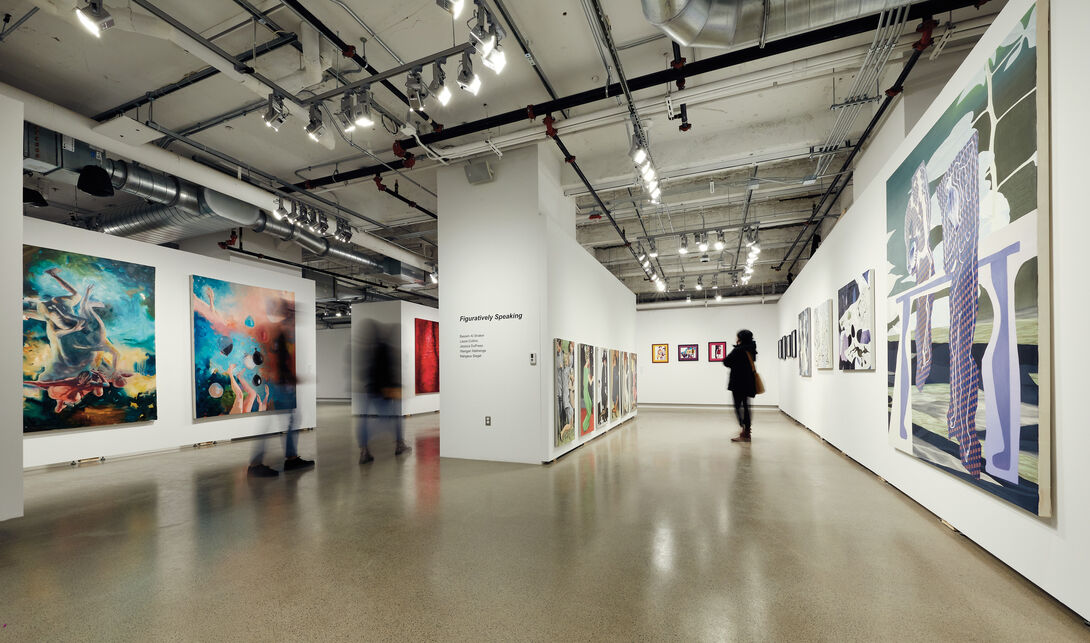 Join graduate admissions staff for a tour of SAIC's campus. We will be showing you around the graduate departments and answering any questions you may have.
On-Campus: Fridays at 1:30 p.m. CT (Please plan to arrive by 1:15 p.m. CT for check-in.)
A maximum of 3 people are allowed per party, including the prospective student. 
Advance registration is required.
Office of Admissions 
36 S. Wabash Ave., Suite 1201 
Chicago, IL 60603  
Phone: 312.629.6100 
Toll free: 800.232.7242 
admiss@saic.edu