The World Is Your Classroom
Learning to work meaningfully in today's complex, connected world means stepping outside the studio or classroom. At SAIC, you'll have year-round access to international programs and off-campus opportunities. Get an up-close understanding of fashion and design in the UK, contemporary art in India, or globalization in Southeast Asia. Study at a top art school in Europe. Decompress at an arts residency. You'll develop crucial cross-cultural skills and grow as a thinker and maker. You might even be able to get funding for your adventure.
Take a Trip
Faculty-led study trips are an amazing way to learn beyond the bounds of our Chicago campus. Offered during summer and winter breaks, these highly specialized courses let you learn directly from SAIC faculty in offsite "classrooms" both in the US and around the globe. Because faculty propose these trips within their areas of their expertise, you get an unusually close perspective on a fascinating topic.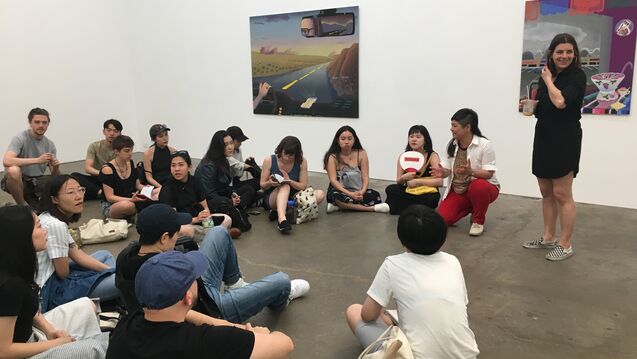 Recent Study Trips
Students met with artists, critics, curators, dealers, and collectors as they examined the different creative worlds that operate and intersect within the vast cultural hub that is New York City.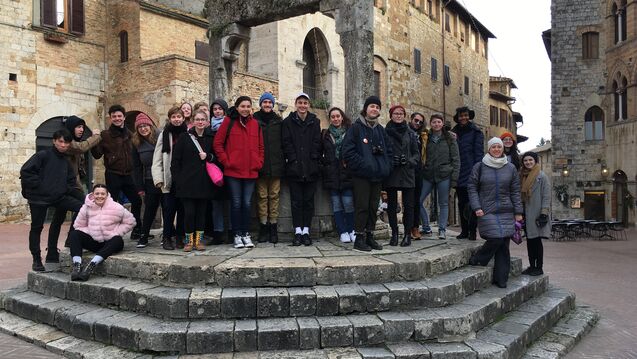 Siena
In Italy, students accessed archival and cultural resources of Siena that tourists never see, as inspiration for their work as contemporary artists and thinkers.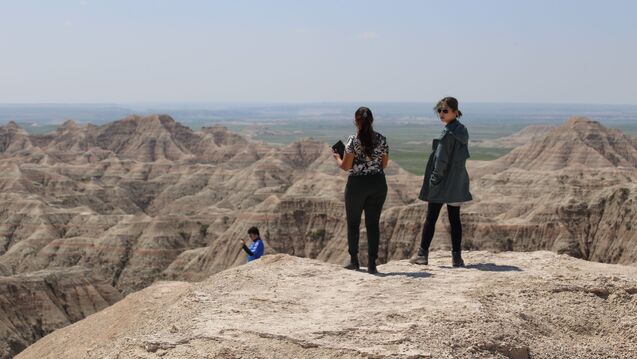 Badlands
Students made their way through the American West, using a variety of photographic techniques to explore the geology of the Badlands, Black Hills, and Oglala Grasslands.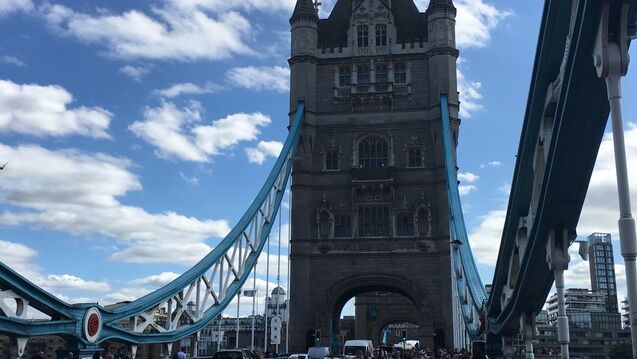 London
London and Glasgow were the main locations for this hands-on study of British design and aesthetic influence, both throughout history and in the face of contemporary trends and political change.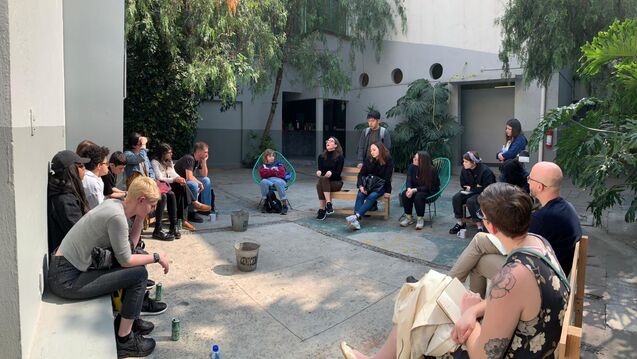 Mexico City
Students got a behind-the-scenes look at everything from artists' studios to world-class museums as they mapped the creative networks of Mexico City.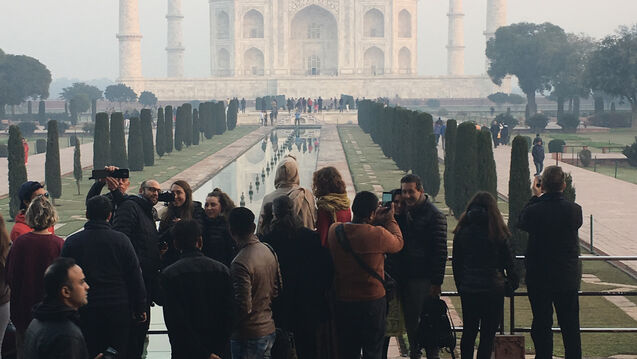 Taj Mahal
In India, students engaged with prominent contemporary artists who incorporate local craft traditions in their work, fusing global and traditional design.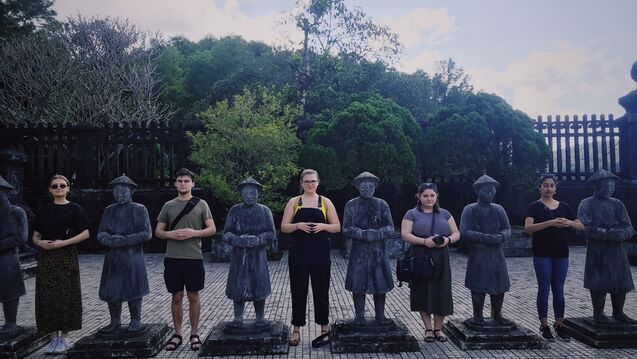 In an introduction to the "new Asia," students visited historically rich spaces in Vietnam that also reflect Southeast Asia's cutting-edge art scenes, and engaged with contemporary artists.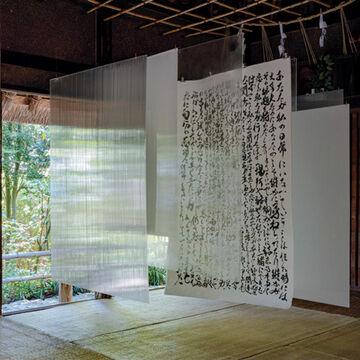 Contemporary Meets Tradition in Japan
Grad students from SAIC and Tokyo University collaborated on a massive site-specific art installation for Japan's Setouchi Triennale. Their work responded to the traditional museum environment it occupied.
A Semester Away
Curiosity and the freedom to feed it inspire creative leaps—which is why you should consider experiencing life and learning far beyond our Chicago campus. From Amsterdam and Australia to South Korea and Switzerland, you'll have a world of opportunities through SAIC's partnerships with top art and design schools around the globe. You can also come up with your own personalized track of independent study abroad.
Financial Support for Off-Campus Learning