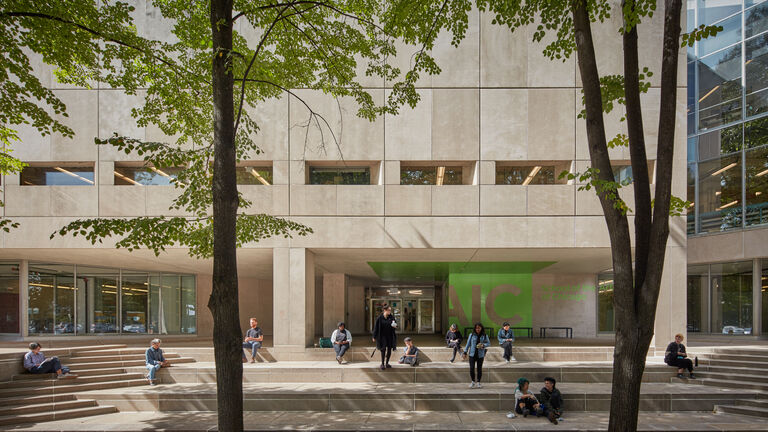 Title IX
Title IX of the Education Amendments of 1972, as amended, is a comprehensive federal law that prohibits discrimination on the basis of sex in any federally funded education program or activity. The director of Title IX is responsible for coordinating the School of the Art Institute of Chicago's (SAIC) efforts to comply with its obligations under Title IX and the Title IX regulations. The director of Title IX is available to meet with any party to discuss the school's policy or any Title IX related concerns. Resources on this site are designated as either Confidential or Private to better assist you in choosing how to share information. 
The Art Institute of Chicago, including both the school and the museum, is committed to providing an inclusive and welcoming environment for its students, visitors, faculty, and staff, and to ensuring that educational and employment decisions are based on an individual's abilities and qualifications. The Art Institute of Chicago does not tolerate unlawful discrimination based on race, color, sex, marital status, religion, national origin, disability, age, sexual orientation, gender identity, military or former military status, or any other status protected by federal, state or local law, in its programs and activities, public accommodations or employment practices.
The Title IX office is the location for reporting sexual misconduct, EEO concerns, discrimination/harassment complaints, and/or retaliation for participating in any of those processes.
For further information on notice of nondiscrimination, see the Office for Civil Rights Discrimination Complaint Form for the address and phone number of the office that serves your area, or call 800.421.3481.
This policy is effective as of July 1, 2015 and replaces the previous policy.