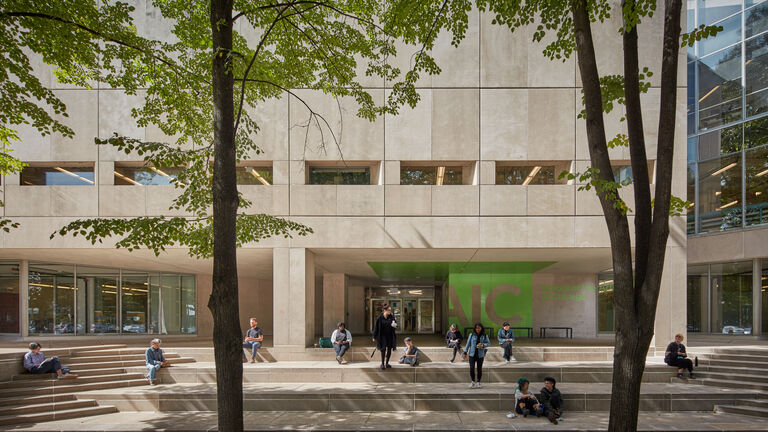 Strategic Initiatives
At the start of the COVID-19 pandemic, the School of the Art Institute of Chicago's (SAIC) operations were informed by our state-mandated Campus Emergency Operations Plan, where working groups were established to manage the significant challenges presented to the health and safety of our community and to our teaching mission.  
The immediate crisis response work has now subsided, and we're currently engaging in longer-term planning for our post-pandemic future. The objective of long-range planning is to ensure that SAIC's structures and resource allocations advance our core mission and values, while attending to our financial realities and opportunities. Wherever possible, the planning will build on the previously approved initiatives of our 2019 strategic plan, NEXT.
Increase Affordability and Value
Enhance Belonging
Continue to Cultivate Diversity and Inclusion
Reimagine Our Time to Reinvigorate Learning
Facilitate New Forms of Interdisciplinarity
Support All Faculty in Teaching and Learning
Build Continuity Towards Life After Art School

The following groups have been tasked to lead long-range planning work:
Academic Structure Group 
Administrative Structure Group 
Anti-Racism Committee
Space Reorganization Group
Reimagine Our Time Group

Major updates on these groups' priorities and outcomes are shared periodically with the SAIC community.