We are Chicago
SAIC is an urban campus in a diverse city, and our lives as students and faculty are woven with the lives of the neighborhoods around us. As artists and designers, we collaborate with communities to solve local problems, beautify the city, and help make Chicago a place where everyone can thrive.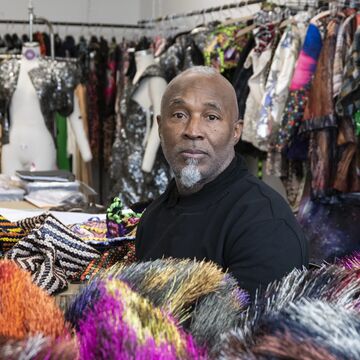 We Are Citizen Artists
We don't live in an art bubble. We make work as members of our society, and by making we can reshape our world. To be a citizen artist is to engage beyond campus and reimagine art as a force for change.
We're Active in Chicago's Communities
SAIC is deeply engaged with Chicago's underserved North Lawndale neighborhood. Through the School's center at Homan Square, we work hand-in-hand with community leaders and members. And when we collaborate, we connect.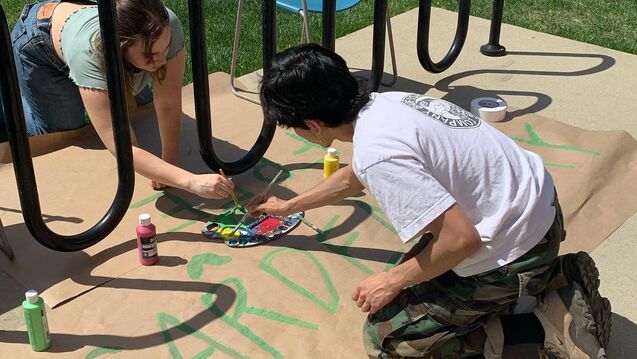 Day of Service
Painting signs, making gardens ... Student volunteers take on a variety of projects in North Lawndale during this annual event. Some keep coming back to do more.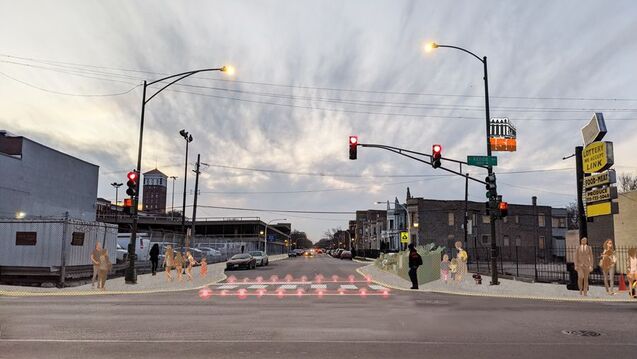 Walk-H
Students have been working with the community to make the neighborhood more walkable—because wellness and economic health depend on walkability.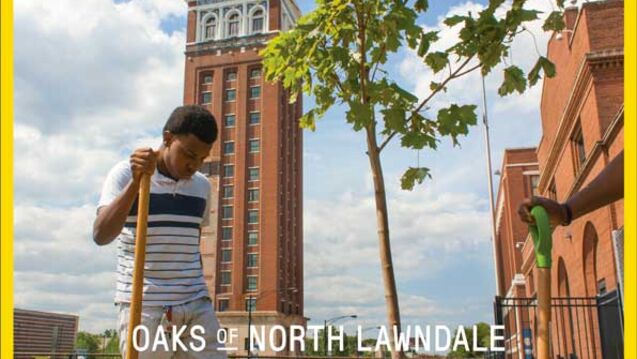 Palas Por Pistolas
Pedro Reyes and SAIC students visited North Lawndale to re-stage the artist's conceptual work, transforming confiscated firearms into shovels.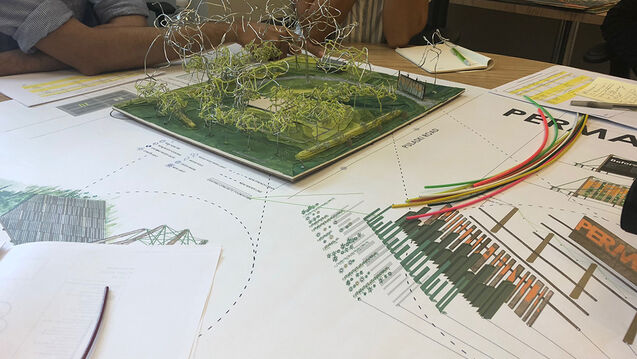 CCA Academy Food Forest
The Perma Park food forest is a collaborative neighborhood garden serving as both classroom and community food source. SAIC students helped create it.
Painting the City Red, Yellow, Purple…
The Chicago Public Art Group works with artists and designers to uplift neglected city spaces with painted murals. Over the years, SAIC's students, faculty, and alums have been part of the community effort.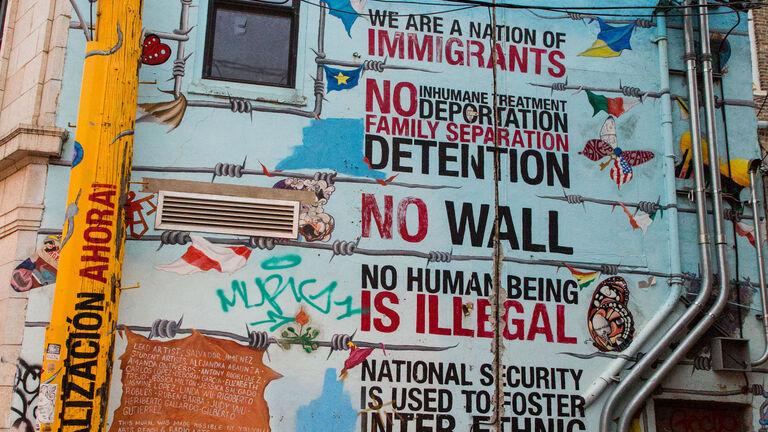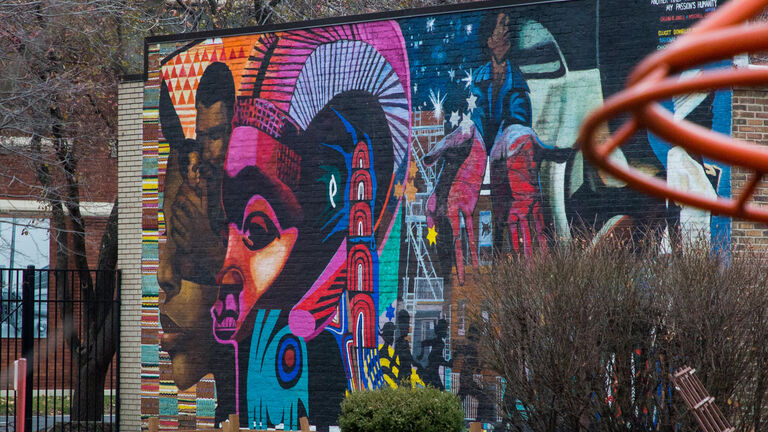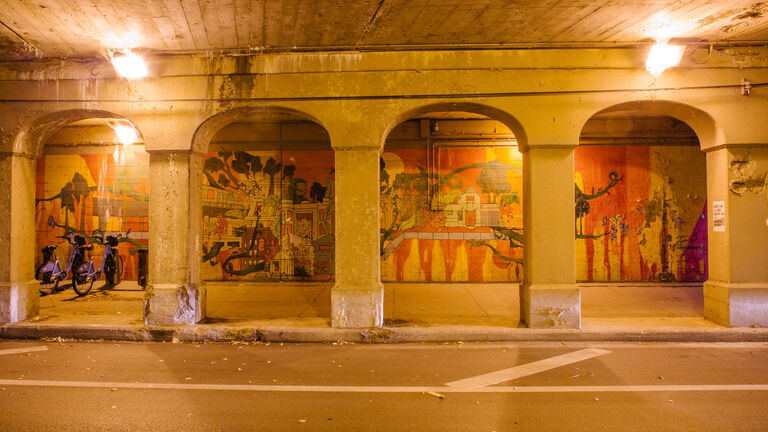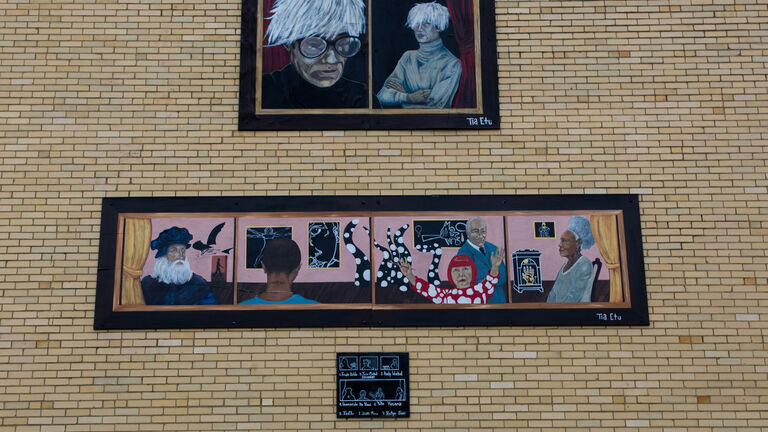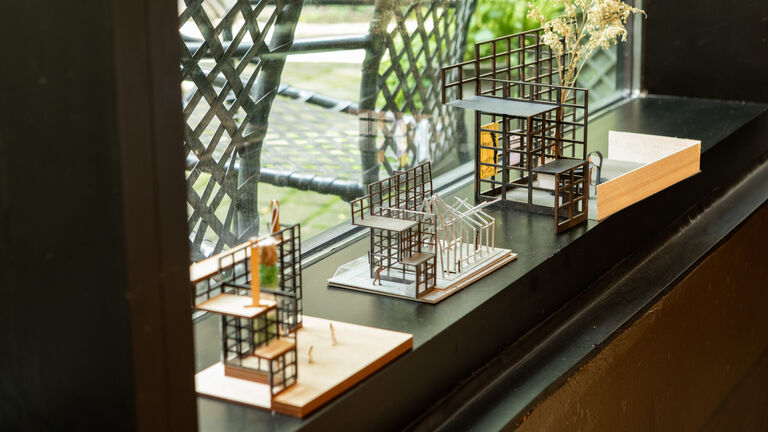 An image from Echo: A Site-specific Installation and Architecture Exhibition.