City and School: A Cultural Crossroads
Chicago is our city: diverse, vibrant, and brimming with creativity. Our ongoing lineup of public (and mostly free) exhibitions, screenings, artist talks, and other cultural events helps keep it that way.
Visiting Artists Program
The Visiting Artists Program brings the world's most influential artists, designers, and scholars to SAIC. Through a diverse mix of lectures, screenings, talks, and readings, the free program provides a platform for innovative ideas that inspire and educate.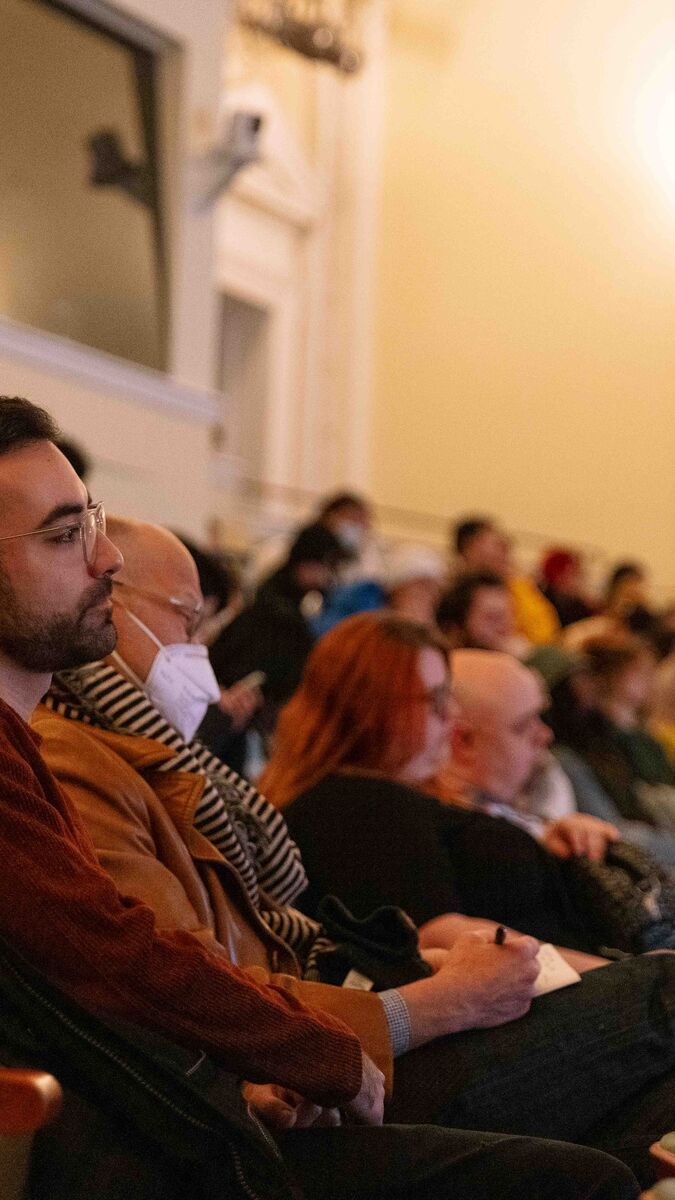 Conversations at the Edge
A collaboration with SAIC's Gene Siskel Film Center, this dynamic series offers free screenings, performances, and lectures from groundbreaking international media artists throughout the spring and fall.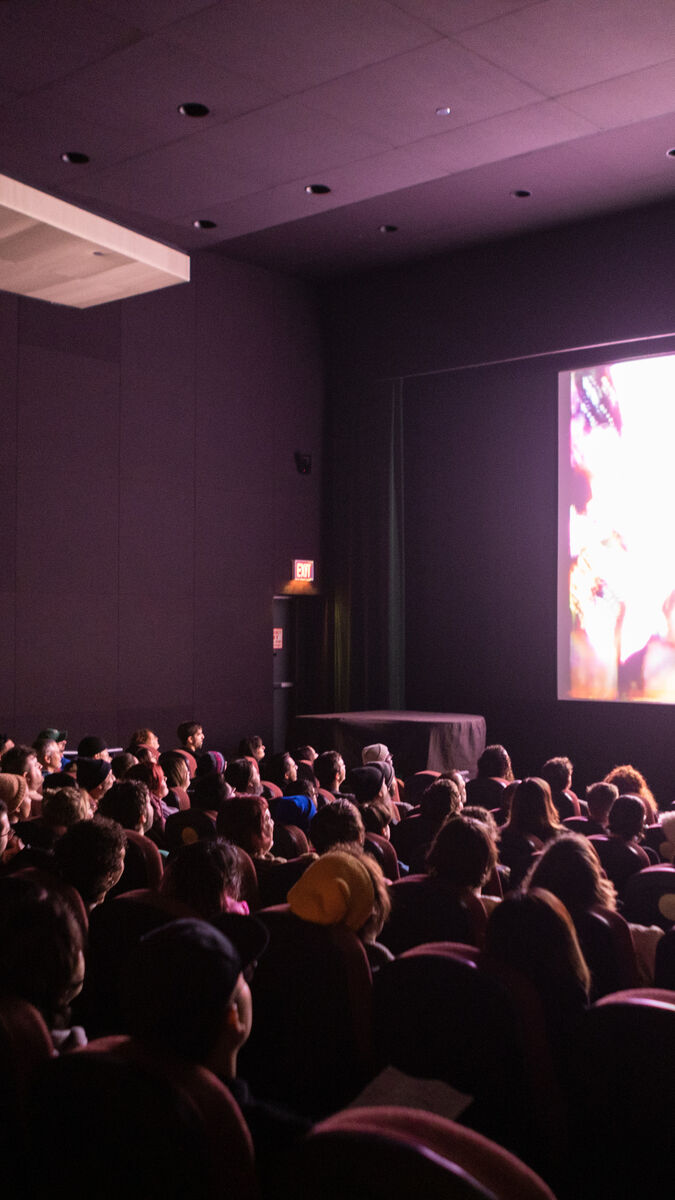 Gene Siskel Film Center
Chicago's premier art house cinema, the Film Center at SAIC offers independent releases, international festivals, archival restorations, and much more.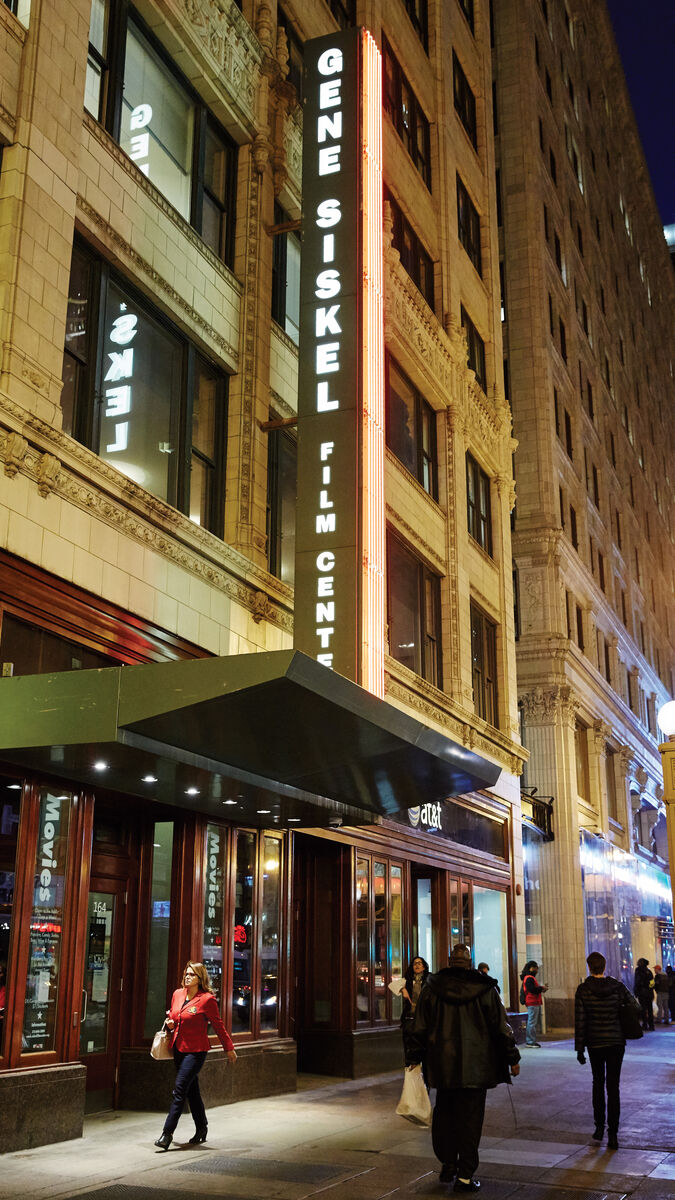 Located in the heart of downtown Chicago, SAIC Galleries and the student-run SITE Galleries showcase the work of graduating students with a year-round lineup of exhibitions. See tomorrow's artists and designers here first!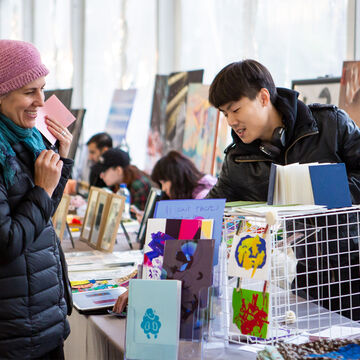 Student Art Sales
SAIC's twice-annual sales are an opportunity for degree-seeking artists and designers to sell original work and for you to support the next generation. You'll find everything from prints and sculptures to jewelry and knitwear.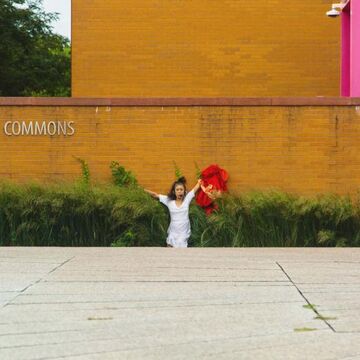 They did not hesitate by Eiko Otake
Institute for Curatorial Research
New Points of View
Through site-specific projects in Chicago and around the world, the Institute for Curatorial Research and Practice investigates exciting new pathways in the complex relationship between artist, artwork, and audience. 
Located in North Lawndale, Homan Square is SAIC's platform for civic engagement and discourse. Artists and scholars from all disciplines work side by side with local artists, translating studio skills into tools for social impact.