Immerse Yourself
People love Chicago for different reasons. Its architecture. Its sense of community. The city's 70-plus neighborhoods, offering everything from Mexican art museums to Lebanese restaurants to Japanese groceries. Its friendliness to emerging artists, with homegrown art spaces and a culture of support. Green spaces and waterscapes. Chicago's awesome public transit system and walkable streets. 
In Their Words
People come to Chicago as students and stay as alums—the city makes space for you to be who you want to be, do what you want to do. If you want to understand Chicago, ask the artists and designers who've made it home.
"My first experience of Chicago was coming to SAIC for an interview. Just that ride into the city—it was cold and snowing. I was coming into the Loop and seeing the lake … It was just so magical. I remember thinking, if I could love this in the dead of winter, then I could love it all the time."  

McKenzie Thompson (MFA 2014)
Get Inspired
Located in the South McCormick Court at the Art Institute of Chicago, the Fountain of the Great Lakes was completed by famed sculptor and SAIC professor Lorado Taft in 1913—with inspiration from his students. The fountain's five nymphs (who represent the Great Lakes) were created in collaboration with his students. Today, visitors to the fountain might not even realize that they're admiring the early works of SAIC.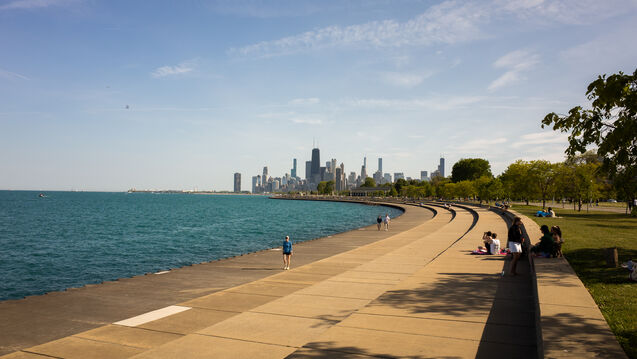 Rejuvenate by the Lake
Hugging the Lake Michigan shoreline, Chicago's Lakefront Trail is a nearly 20-mile path for walking, jogging, and cycling. The trail provides access to beaches, parks, cultural institutions, and recreation … and it's accessible just blocks from SAIC's campus.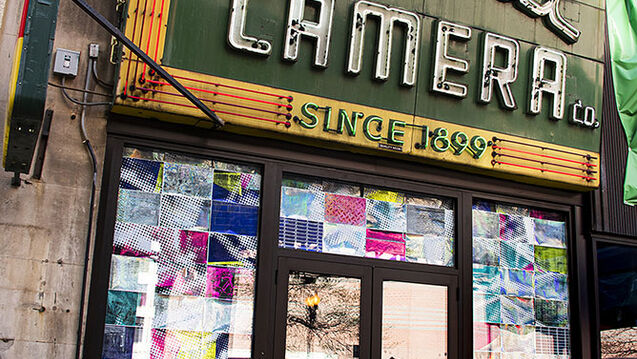 Replenish Your Supplies
The Loop is Chicago's creative hub, with many options for replenishing art supplies, upgrading equipment, and putting the finishing touches on a canvas. Students don't have to go far to get everyday materials or hard-to-find specialty equipment.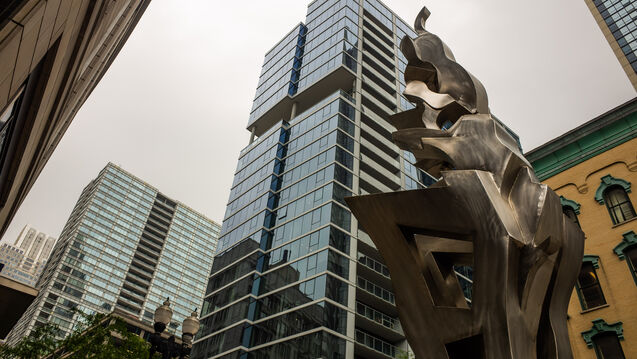 Take in History
Chicago's most prolific and accomplished sculptor Richard Hunt (BA 1957, HON 1979) attended SAIC as an undergraduate and received an honorary doctorate in 1979. Today, you can see his sculptures in public spaces throughout the city, including We Will near the Chicago Cultural Center or Hero Construction at the Art Institute of Chicago.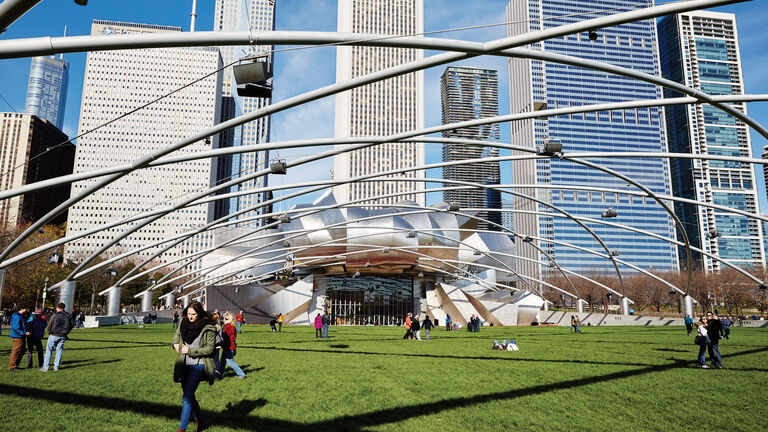 Millennium Park: SAIC's Neighbor
Adjacent to SAIC, Millennium Park is a world-renowned destination. Visitors come for landmarks like Anish Kapoor's Cloudgate (aka "the Bean"), interactive video art, and free events in the lush gardens.
Living Off Campus
Most first- and second-year students live on campus, but once you're ready to branch out, you'll find that Chicago's neighborhoods offer a variety of near-campus alternatives.
Chicago's Welcoming Arts Scene
Chicago celebrates art, creativity, and creative community. The city has one of the largest concentrations of working artists in the country, and it's known for its supportive arts ecosystem, with SAIC and its alums fueling it. Finding your place in the arts in a big city can be daunting, but here, where space is more affordable and a DIY spirit is still active, people pull together. Community matters. 
"Being away from the culture-heavy coasts causes artists and creators to collaborate, boost each other's work, give each other opportunities, and join forces to create and think bigger."
 

Bun Stout (MFA 2020)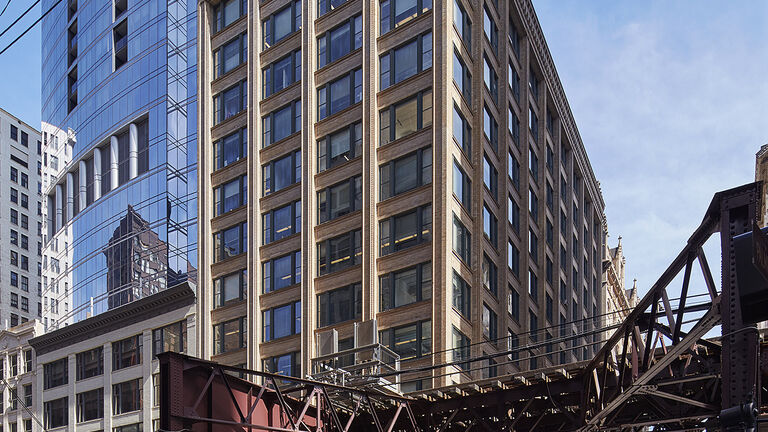 Getting Around
Every full-time SAIC student has a UPass, which allows you unlimited use of bus and rail during the semester. For other ways to get around, you can use the city's bikeshare program or the seasonal ferry system.