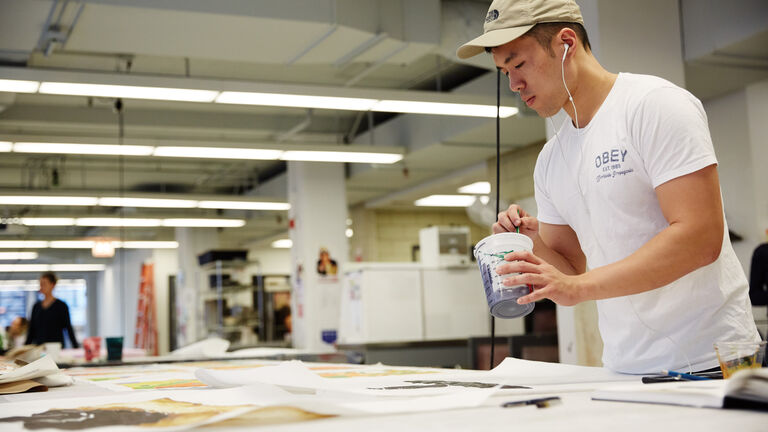 Our Priorities
The School of the Art Institute of Chicago's (SAIC) philanthropic priorities put students at the center and make way for the future of art and design. Your gift directly supports the next generation of visionary artists, designers, and scholars. 
Current philanthropic priorities ensure emerging creatives are fully resourced from their first day of classes to graduation and beyond. Identified through conversations with faculty, staff, alumni, and friends, our three institutional and philanthropic priorities develop a pathway of access to a world-class art and design education: scholarships, wellness, and internships.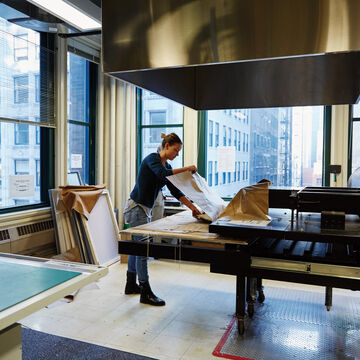 Scholarships
SAIC awards need-based and merit-based scholarships to nearly 85% of the emerging artists and designers that comprise our student body. Gifts to support scholarships enable our School to offer each student more robust financial support, increasing their ability to access a world-renowned art and design college education. In particular, philanthropy has made a measurable impact in increasing accessibility for first-generation and local students at SAIC.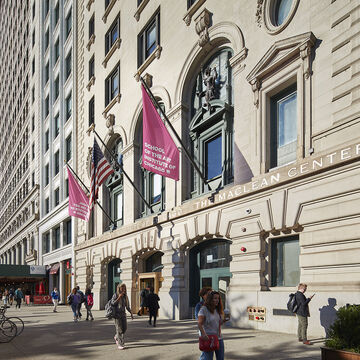 Wellness
Our nationally recognized Wellness Center provides uniquely empathetic health, counseling, and disability learning services —essential resources for all students to stay on track and create ambitious work. Philanthropy helps us to continue growing our programs and outreach, ensuring that our most at-risk students are able to receive excellent care.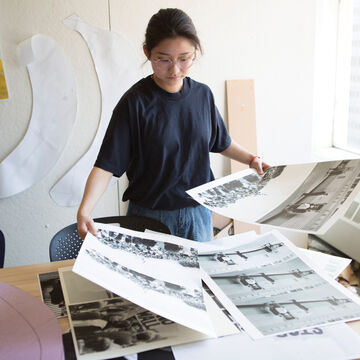 Career Preparedness
SAIC knows that connecting students to hands-on learning experiences in their field of interest is an integral part of bridging any college education with the professional world. Gifts to SAIC expand access to funded internships, providing students the freedom to spend time on the professional growth opportunity that best serves their goals and giving them the tools and experiences necessary to be successful professionally.
SAIC at a Glance
3,500 Undergraduate and Graduate students
85% of students receive institutional aid
55% of students use wellness resources
20% are first generation in their families to attend college
15% of student internships are supported by philanthropy
 
Whether you make a contribution for immediate needs, create an endowed fund for lasting impact, or include the School in your estate plans, your philanthropy ensures SAIC students have the resources they need to thrive.  
Office of Advancement
116 S. Michigan Ave., 5th floor, 
Chicago, IL 60603
Phone: 312.499.4190