Tap into the Energy
Living with other artists and designers, exchanging ideas, supporting one another, and growing together—no other experience compares. Whether you live on campus in the heart of Chicago's Loop or share housing off-campus in one of the city's neighborhoods, you'll feel the energy that a creative community generates.
Image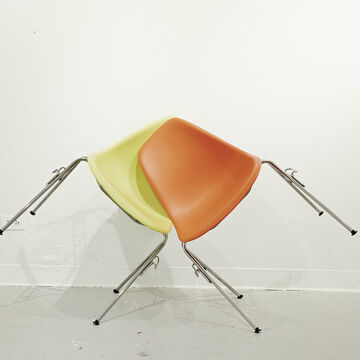 Living on Campus
Living on campus makes it easy to immerse yourself in the SAIC experience and feel part of the community. Residence Life staff plan activities that help you build relationships, connect with the city, and get to know what SAIC has to offer. And SAIC ensures a secure living environment through controlled access and 24-hour security staff.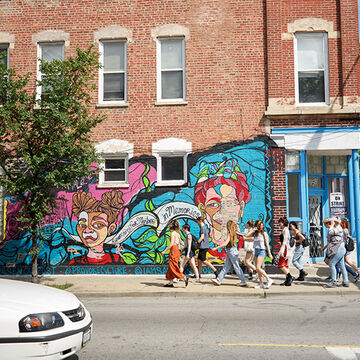 Living off Campus
Chicago is a city of neighborhoods, each one different from the next. So, if you're more comfortable living off campus than in a residence hall, chances are you can find a place that feels right for you. Lakeview is known for its abundant nightlife, music venues, and LGBT history. Logan Square, Wicker Park, and the Loop—home to SAIC's campus, parks, and museums—are also popular for off-campus housing. SAIC partners with Places4Students to help connect you to apartment listings throughout the city.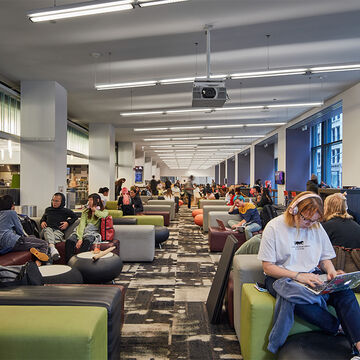 Places to Eat
SAIC's three on-campus dining spots offer grab-n-go items and hot entrees, all provided by the School's locally based vendor. Minority- and woman-owned, Food for Thought emphasizes organic, fair trade ingredients, and a sustainable approach to food service. You'll have plenty of choices with vegetarian, vegan, and gluten-free options.