Live on Campus
There is a tremendous amount of energy in a community of 900+ artists—new and continuing students—living together. Many of our students spend their first year thriving in the environment provided in one of our three residence halls, Jones Hall, the 162 North State Street Residences, or The Buckingham. As a resident, you can truly immerse yourself in a community of fellow artists, live right in the heart of Chicago's Loop, and enjoy conveniences you won't find in most student apartments. 
Staff in each of the facilities include student Resident Advisors and full-time, live-in professional staff. Our staff are available to help students become more familiar with the school and the city, assist with personal and academic issues, and to build a strong artist community.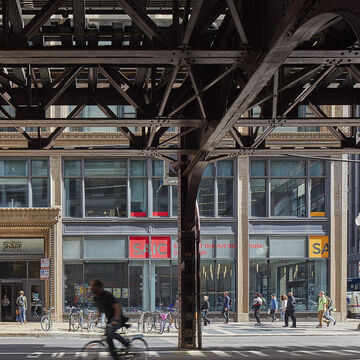 Close to Campus and Culture
Every residence hall is just minutes away from all academic buildings and close to almost all of the major cultural attractions of the city. Residents can find quick and easy transportation to virtually any spot in the city, as our residence halls are steps away from a stop for most CTA train lines. With the recent expansion in condominiums in downtown Chicago, the comforts of neighborhood living can be found downtown from the grocery stores to the coffee shops.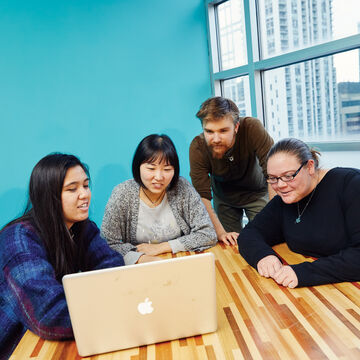 Community of Artists
More than 80 percent of our first-year students live in the residence hall. New students often find that the residence hall environment is the best way to get to know each other and explore the opportunities at SAIC as living in the residence hall gives them a chance to interact with other students in an informal setting. Residence Life staff also plans many activities and programs to foster a sense of community and to help students get to know each other, the city, and SAIC. Some of these programs include faculty/student dinners, informal critiques, gallery tours, shows in our residence hall gallery space, trips to jazz shows and much more.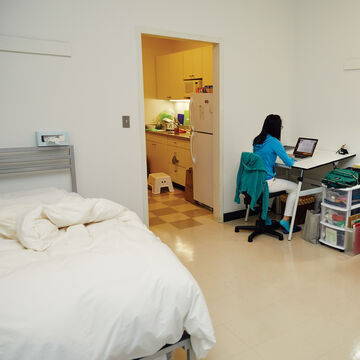 Apartment-style Rooms
Our rooms are designed to feel like downtown loft apartments with high ceilings, track lighting, and large "Chicago Style" windows that offer expansive views of downtown Chicago. All rooms are equipped to meet your technology needs with wireless internet, a cable connection, and a high-speed internet port. Each room has a kitchenette with a full size refrigerator, a two-burner stovetop, microwave, a private bathroom, ample storage space, and a private closet for each student.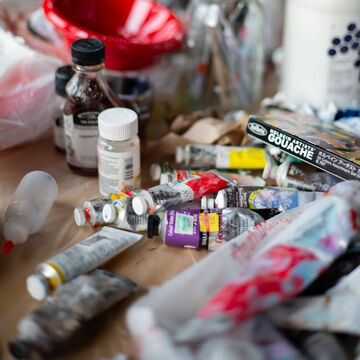 Live and Work
Jones Hall and the 162 North State Street Residence Hall at SAIC were designed with the artist lifestyle in mind, whether your needs are shooting and editing digital video, painting in the studio, or working on a garment. Residence hall common areas in these two buildings include 24-hour spaces such as a spray room, painting studios, media room, computer lounge, a clean (no wet media) studio, a solarium, as well as common spaces to study for exams, have informal critiques, or just hang out with friends. Any student who lives on campus has access to these resources in our residence halls.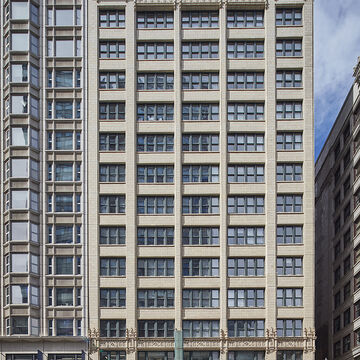 24-Hour Security
Anytime you move somewhere new, it is important to feel like your living space is secure. SAIC has controlled access into the buildings, and 24-hour security staff in each facility. Additionally, all security staff complete periodic rounds of the building to promote the safety of the buildings.
SAIC Residence Life Office
Sullivan Center
36 S. Wabash Ave., suite 1209
Phone: 312.629.6870
162 North State Street Residences, 162 N. State St.
Main: 312.846.2121, 24-Hour Security Desk: 312.846.2100
Jones Hall, 7 W. Madison St.
Main: 312.516.5490, 24-hour Security Desk: 312.516.5300
The Buckingham, 59 E. Van Buren St.
24-hour Security Desk: 312.535.0405