Architecture, Interior Architecture, & Designed Objects Department
In the Department of Architecture, Interior Architecture, and Designed Objects (AIADO), our studios have no boundaries: we are creative across disciplines and we are engaged with our community at SAIC, our context in Chicago, and the world.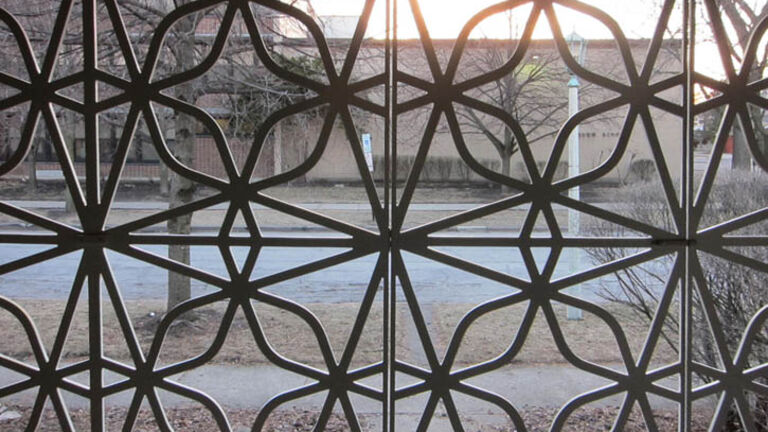 Undergraduate Application and Merit Deadline: January 15
Submit your application and portfolio by January 15 to be considered for Fall 2024 admission and merit scholarship.
Graduate Programs Application Deadline: January 10
Apply to SAIC's Graduate and Post-Bacc programs by January 10 for Fall 2024 admission. 
Our students are exploring the future of how we live, work, and communicate; asking how design responds to shifting modes of belonging; and ensuring design will address the transcendent challenge of a changing climate.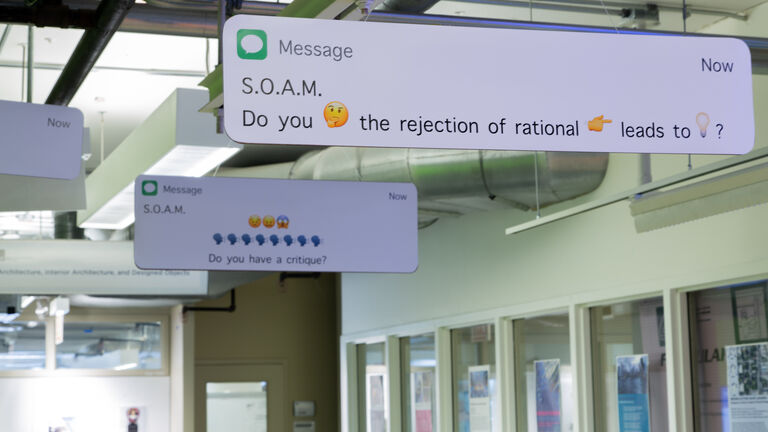 "Machines and Angels" by Egon Schiele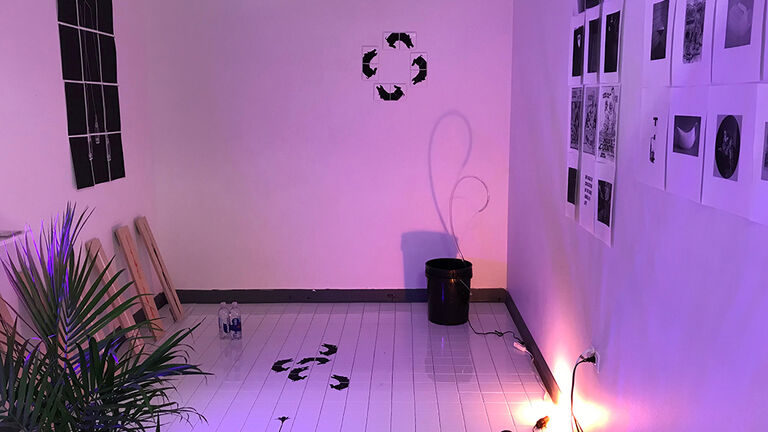 "Calibrated Lens" by Calla Flanagan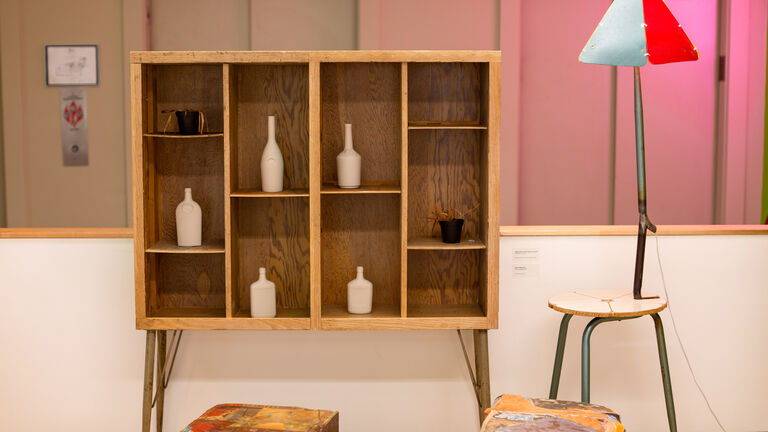 Work by Edra Soto and Dan Sullivan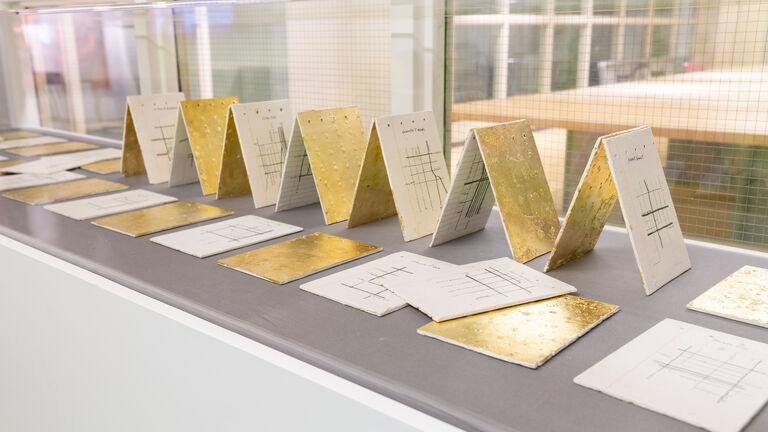 "Stacks on Stacks on Stacks" by Amanda Williams
Schools have a responsibility to model cultures of equity and inclusion. In AIADO, learning is a collaborative project between students and faculty, and we welcome diverse perspectives. Our studio culture foregrounds student practice and responds to student goals with critique that is considered and constructive. We reward risk-taking and understand that failure is part of the creative process.
AIADO students will define the future of design in a changing world, we expect them not only to respond to change, but to drive it. We teach the skills graduates need to enter design professions, the ambition to reimagine them, and the values to guide them as leaders. AIADO futures are design futures.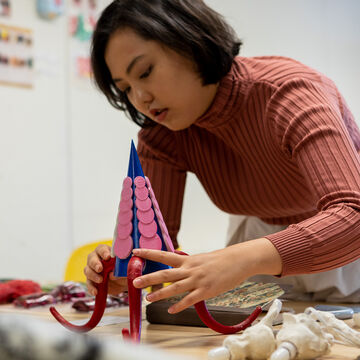 Pathways in Architecture, Interior Architecture, & Designed Objects
Since 1866, design has been part of SAIC's ethos of creativity, experimentation, and free expression. AIADO embodies this commitment with undergraduate pathways in architecture, interior Architecture and designed Objects; master of architecture, master of architecture with an interior architecture track, and master of design in Designed Objects degrees; as well as an MFA in Studio.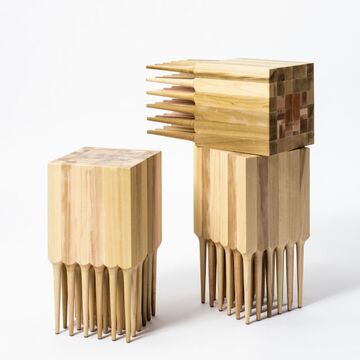 Professional Practice
Through independent studios and joint ventures, AIADO students gain the ability to translate meaningful ideas into meaningful objects and environments. They challenge the fluid border that outlines design, opening the profession to unexpected possibilities.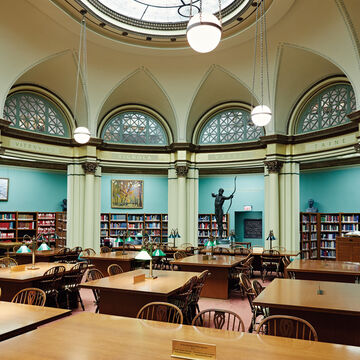 World-Class Facilities & Resources
We value the craft that brings ideas into the world, the research that informs criticality, and the compelling stories we tell to share our work. With access to the resources of our museum campus, studio arts and liberal arts programs, AIADO offers unique opportunities for students interested in the space where art and design come together.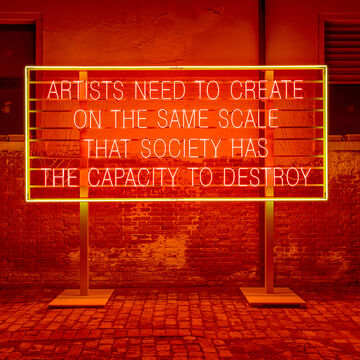 Distinguished Faculty
Our dedicated faculty teach from diverse experience in practices that impact public life and drive public culture. Additionally, the Mitchell Visiting Professor, a renowned practitioner, is appointed to contribute experimental classes to an interdisciplinary community.
Architecture, Interior Architecture, & Designed Objects Office
Sullivan Center
36 S. Wabash Ave., Suite 1402
Phone: 312-629-6650