Collaborative Partnerships
Through independent studios and joint ventures, AIADO students gain the ability to translate meaningful ideas into meaningful objects and environments. They challenge the fluid border that outlines design, opening the profession to unexpected possibilities.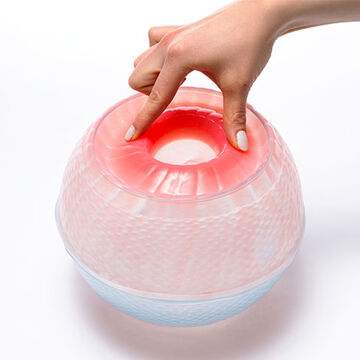 Whatnot Studio
The Whatnot Studio is a progressive educational platform focused on creative inquiry and iteration. The year-long course enables students to hone their voice as individual designers while working as a team to execute a thematic collection of highly refined and relevant work for public exhibition.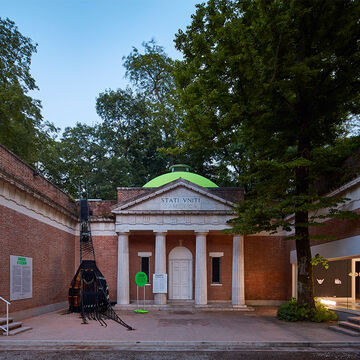 Venice Architecture Biennale
In 2018, SAIC and the University of Chicago were selected to commission Dimensions of Citizenship at the US Pavilion of the Venice Architecture Biennale.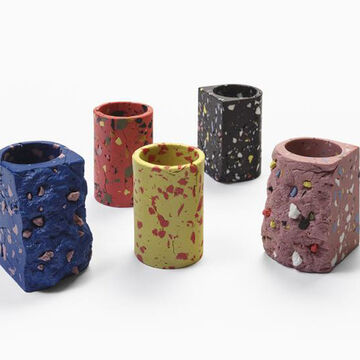 Sight Unseen Presents
For Sight Unseen OFFSITE, students in  Designed Objects self-produced a collection of ceramic drinkware. Drinking vessels–from military canteens to wine glasses–are inextricably linked to larger histories of art, craft, and design, and highlight complex relationships between material innovation, marketing, religion, war, gender, health and wellness, and mass consumption.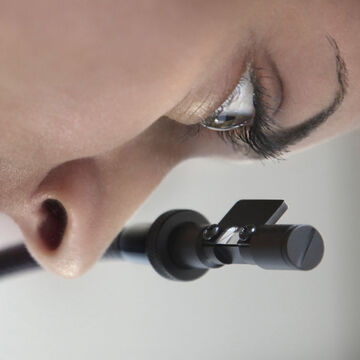 Venture Studio
Venture Studio, with support from the University of Chicago's Chicago Innovation Exchange and Kickstarter, examined contemporary art and design entrepreneurship, providing instruction and resources for student project teams to research and develop artworks, objects, environments, systems, and services for Kickstarter funding campaigns.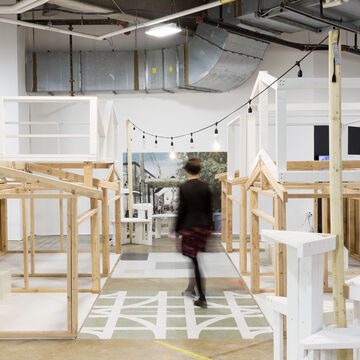 Matthew Hamaker (MArch 2017)
Lost Arts
Working with Lost Arts, a Chicago co-working community, masters students in architecture made use of equipment and expertise from the city's creative community to develop their research into immersive installations for the Department's annual design show.
The Kikkerland and Paper Source Design Challenge
The Kikkerland and Paper Source Design Challenge provided an excellent opportunity for students to experience firsthand the process of designing for production. With a directive to stay true to Kikkerland's whimsical design approach and appeal to the core values of Paper Source, students learned how to balance client considerations with their own design intentions.
bLUMEN
bLUMEN was a site-specific sculptural pavilion combining art, architecture, and technology to create a flourishing plant-growth environment that engages and connects with Chicago's Homan Square community. With bLUMEN, we envisioned how design can transform and activate sites into fertile ground for creativity, innovation, and social interaction.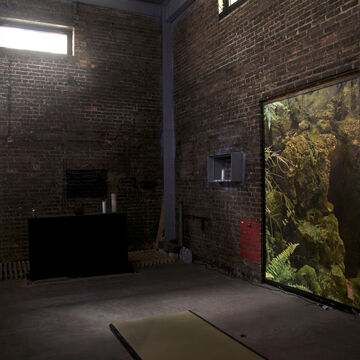 Back of the House
Through a year-long interaction and partnership with Chicago-based artist and developer Theaster Gates, the studio which eventually became known as Back of the House, became a breeding ground for non-conventional approaches to being and making in Chicago.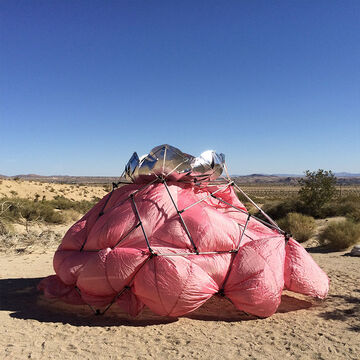 Thing Lab
Thing Lab was a year-long, hybrid, art and design studio class conceived and taught by SAIC faculty Dan Price (Sculpture) and Tim Parsons (Designed Objects). The course utilized SAIC's position as a cross-disciplinary institution with strong art and design resources to tackle the convergence of art and design head-on.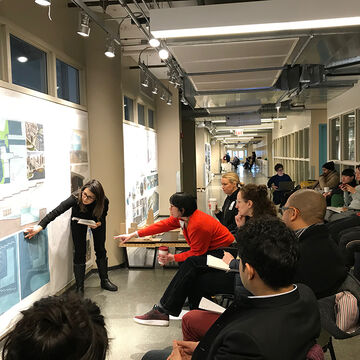 GFRY Studio
GFRY is a collaborative, interdisciplinary design and fabrication studio that actively cooperates with industry to explore how new technologies, social forms, and materials can be integrated to produce innovative objects, media, environments, and experiences to meet the challenges of an increasingly complex world.