An Education for Thinkers
 
Image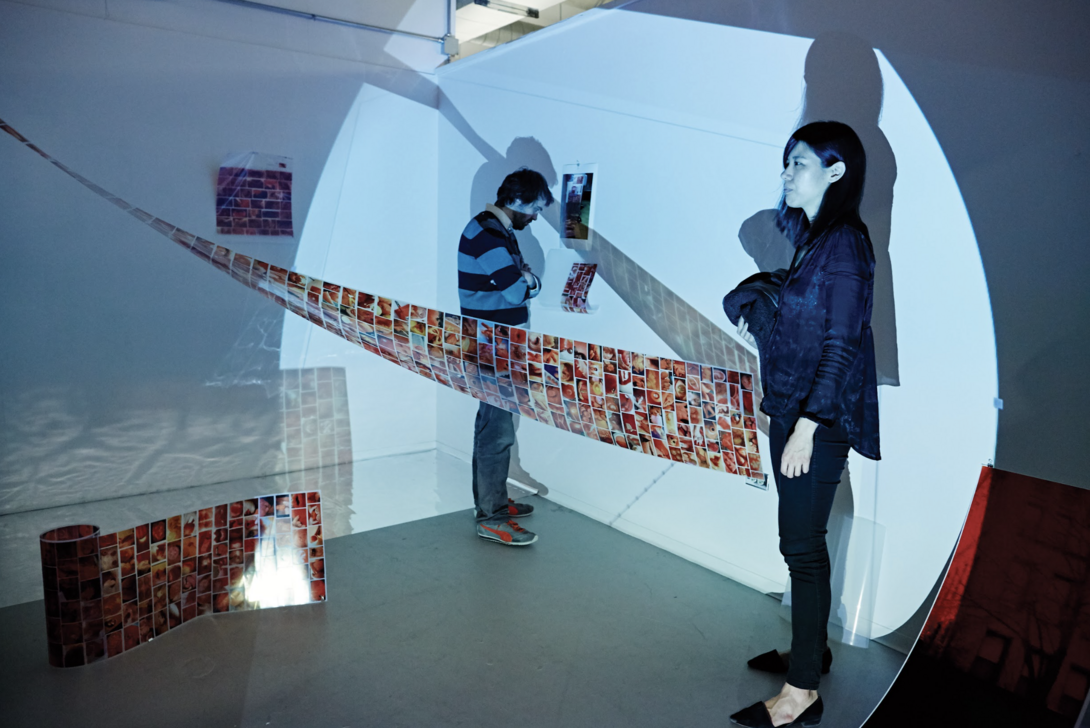 An image from the Photography Graduate Critique.

A graduate education at SAIC is a play in contrasts. The experience feels intimate—but your possibilities are vast, with 33 graduate degree and certificate programs across 24 departments, and opportunities to work and collaborate across disciplines. The approach is experimental yet rigorous, grounded in a conviction that we can define the future and redefine the past. At SAIC, we challenge, debate, and create within the context of what matters in the world today. We live art and design—and we break out of the art world bubble.
Three Pathways
You'll pick a pathway at SAIC: studio, design, or academic. Whichever yours is, you'll be interacting and collaborating with peers across the School, whether you're studying Visual and Critical Studies and participating in studio critiques, or you're on the design pathway with a focus on Fashion, Body and Garment and an interest in new technologies.
Studio
The Master of Fine Arts in Studio lets you specialize in a single field or work across departments to create hybrid processes and products—or even switch your area of focus. How does this work? You enter SAIC through the department that most closely aligns with your current focus, but you'll be encouraged to explore the possibilities that other departments and their facilities offer as you grow more certain of the ideas and ethos that feed your work. Each semester, you can choose an advisor from any department, so the mentorship you receive closely aligns with your interests.
Either way, you'll be studying with peers and faculty who are committed to rigorous experimentation, in a culture where research is at the heart of that process and ideas are creative fuel. And whether you specialize or not, you'll gain a deep understanding of the context in which you create that no single-discipline approach provides. 
Design
The design curricula at SAIC are future-oriented and rigorous. They're more structured than the MFA, but still offer opportunities to take electives across all departments, making your education uniquely self-directed. This means if you're coming from a specific background or have a personal interest in, say, speculative design or fashion as performance, you can carve out a path that gives you the skills and language you're looking for. 
SAIC takes an integrated approach to design education. In introductory- and advanced-level studios, you'll explore issues that impinge on the lives of objects and the people who use them: social and cultural, historical, economic, and technological.
Academic
A Master of Arts program at SAIC prepares you to become a leader in your field by advancing both scholarship and professional skills. These programs are designed to invigorate, inform, and activate you as you develop your identity in the broader context of a studio-arts environment that questions the status quo. Our graduates—writers and critics, researchers, teachers, and therapists—are creative agents of change.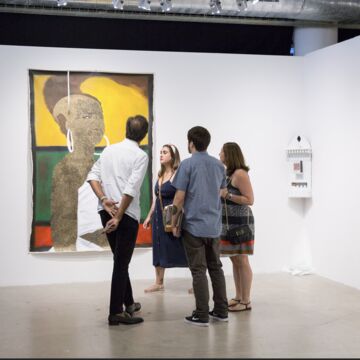 An image from the Low-Residency Exhibition.
Low-Residency MFA
Artists, writers, curators, educators, and historians who are looking for a flexible and self-directed option find both community and personal focus in this three-year course of study. SAIC faculty provide group and one-on-one guidance during on-campus residencies and online, and you'll have ongoing support from an SAIC-sponsored mentor local to you.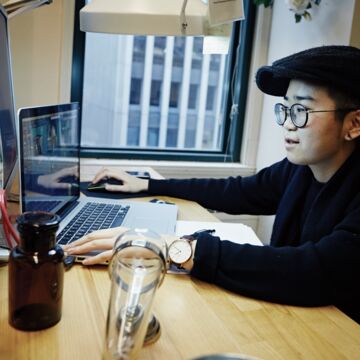 Post-Baccalaureate Programs
Prepare you for your next step, whether that's a graduate degree, a juried exhibition, or an industry career. Our two-semester Post-Bac certificate programs in Studio and Fashion, Body, and Garment offer a professional education in a top-ranked art and design school.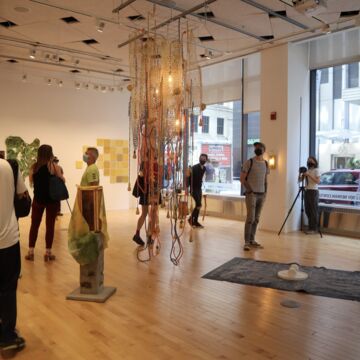 SAIC community members take in Beesworks, an exhibition of student Olya Salimova's work. Photo: Verónica Rosas. Image courtesy of SITE Galleries
Partnering Across Pathways
They were in different departments but shared an interest in permaculture. Together, designer Sara Selmić (MDes 2022) and artist Kelly Xi (MFA 2023) created PermaPak—an organic alternative to single-use plastic packaging.
Professional Opportunities
SAIC has one of the country's most extensive arts-related internship programs, with grad students working in museums, design studios, and other creative environments nationwide. You'll also have opportunities to grow professionally through assistantships and fellowships across campus.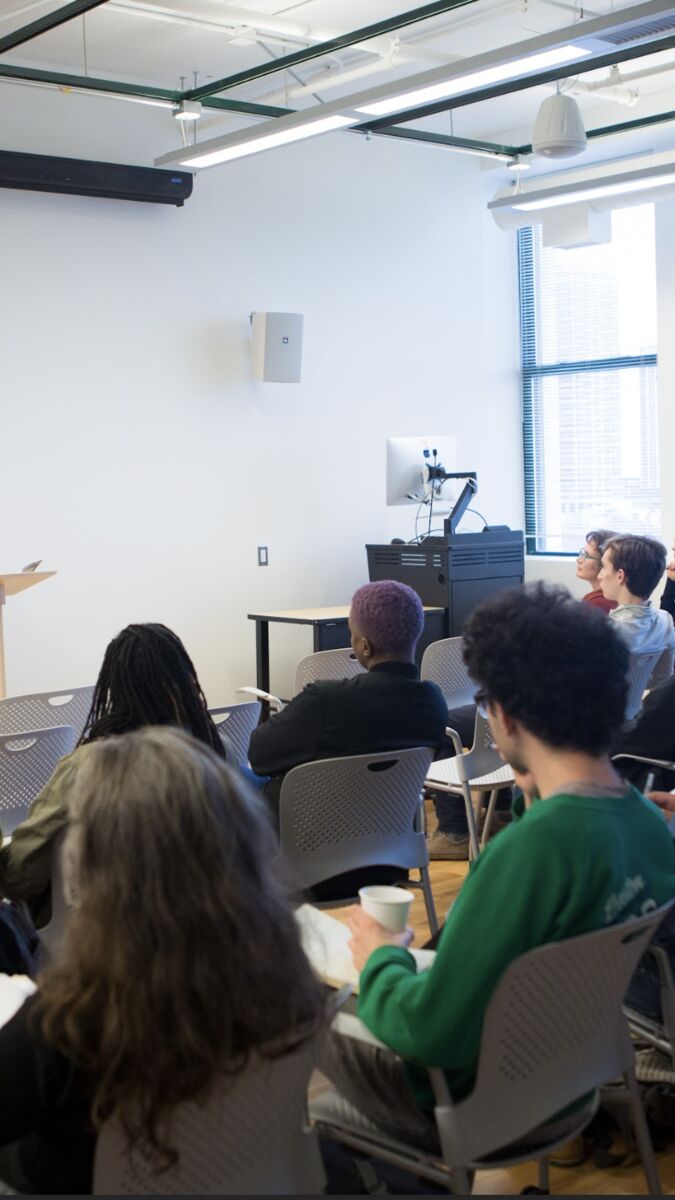 Exhibition Opportunities
The School's public exhibition spaces do double duty as teaching galleries. Among them, the student-run SITE Galleries are a training ground for curators and offer multiple opportunities for grad students from all disciplines to take on leadership roles, and for artists and designers to show work in a downtown Chicago storefront space.
Professional Collaborations
SAIC often collaborates on projects with companies and organizations in the US and internationally. For example, in 2022 students in the Advanced Curatorial Practice course took a 10-day trip to Germany to participate in MEMORYWORK, an interdisciplinary artistic event organized by a European consortium.
An image from memorywork.no.