The Low-Residency Master of Fine Arts (Low-Res MFA) program at the School of the Art Institute of Chicago (SAIC) is designed for the 21st-century artist whose work and life demands both a rigorous engagement with an artistic community as well as flexibility, fluidity, and a self-directed approach.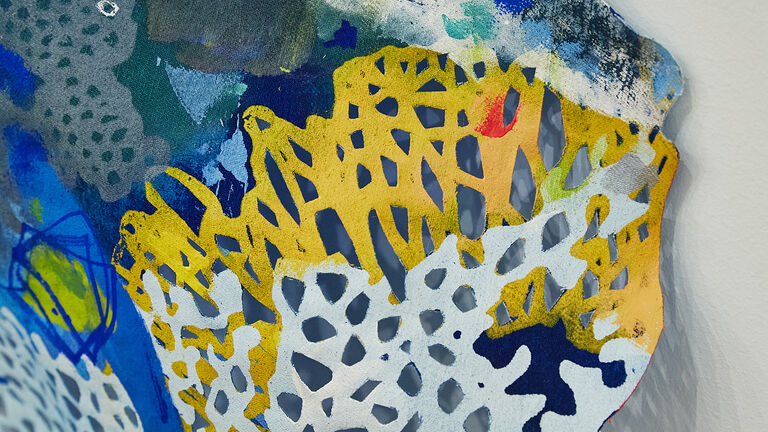 Graduate Programs Application Deadline: January 10
Apply to SAIC's Graduate and Post-Bacc programs by January 10 for Fall 2024 admission. 
The Low-Residency MFA program acknowledges that contemporary artists and writers have a fluidity of practice that often adopts strategies that are not specific to any one medium, method, or environment. The three-year program is shaped around the evolving needs of arts practitioners, and is designed for 21st-century artists and writers—those creators on the move. Aligned with SAIC's fine arts graduate program, the Low-Res program will prepare you to meet new challenges through a deepened engagement with contemporary issues, theories, and skills.
The Low-Res program extends across various teaching platforms in order to immerse you in both tangible and virtual worlds of thinking and making on SAIC's campus as well as within the communities where you live and work. A large part of the curriculum is focused on writing and studying artist writings in addition to conducting research relevant to your unique practice.
Image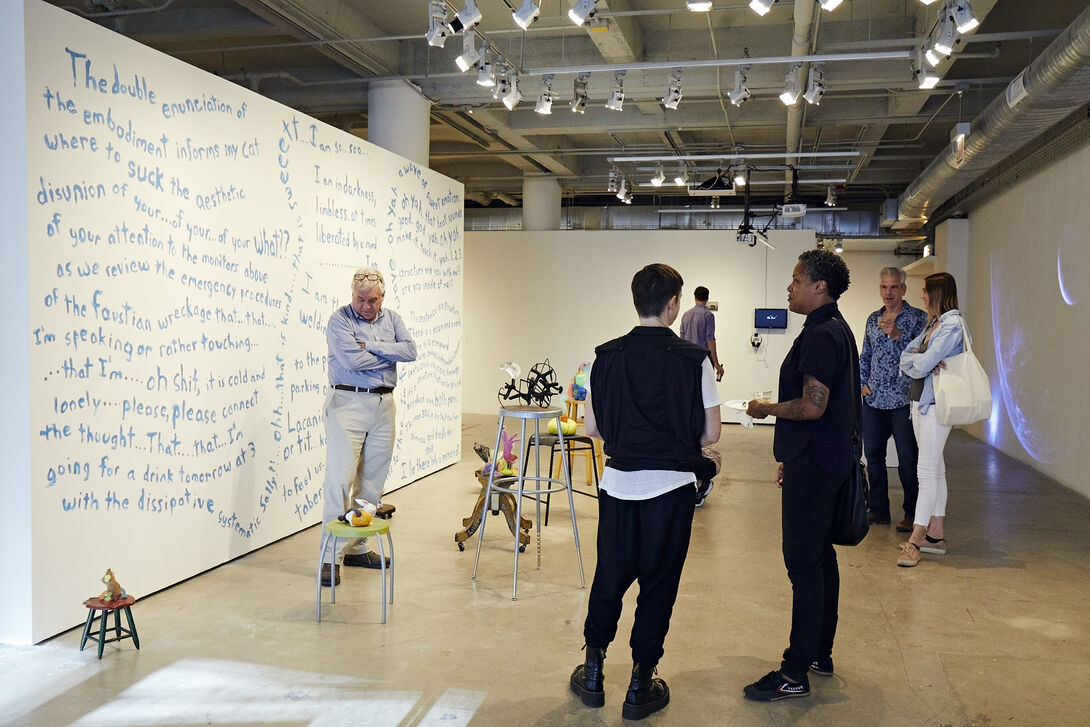 Supported by faculty based at SAIC, you will spend spring and fall semesters working remotely in your home studio, paired with an SAIC alumni advisor in your geographic area. Three consecutive summer residencies will bring you and your peers to SAIC to create, construct, and critique work during six-week intensives structured through both studio- and classroom-based courses and symposia.
Develop a set of methods for productive, generative artmaking that are unique to your desires as an individual or as part of a group.
Work alongside a rotating roster of internationally recognized artists, writers, critics, curators, and historians to navigate the art world, develop a body of work, and expand upon notions of Attention, Sensation, and Perception.
Actively participate in critique through a combination of individual studio critiques, small group critiques, and presentations.
Be closely aligned with an SAIC alumni mentor in your area as well as faculty and advisors at SAIC who will introduce you to a wide spectrum of contending positions concerning the production, exhibition, and function of art.
Have access to all of SAIC's state-of-the-art resources and facilities during summer intensives as well as be able to use resources at the Art Institute of Chicago, Museum of Contemporary Art Chicago, Hyde Park Art Center, Renaissance Society, Chicago Cultural Center, and the city's vibrant public art, architecture, and apartment galleries.
Graduate with a cohort of colleagues to which you can turn for material, emotional, and intellectual support.
Low-Residency Master of Fine Arts Department

37 S. Wabash Ave., 
Chicago, IL 60603