2022 Commencement Speaker: Hamza Walker
Hamza Walker is Director of LAXART, a nonprofit art space in Los Angeles. Prior to joining LAXART in 2016, he was director of education and associate curator at the Renaissance Society at the University of Chicago, a non-collecting contemporary art museum. Recent exhibitions at LAXART include Nikita Gale, Takers, 2022; Kandis Williams/Cassandra Press' The Absolute Right to Exclude (2021); and Postcommodity's Some Reach While Others Clap (2020). Walker also co-curated (with Aram Moshayedi) the 2016 iteration of Made in L.A. 
Select exhibitions at the Renaissance Society include Teen Paranormal Romance (2014), Suicide Narcissus (2013), Several Silences (2009), Black Is, Black Ain't (2008) and New Video, New Europe (2004). He has won the Walter Hopps Award for Curatorial Achievement (2004) and the Ordway Prize (2010) for impact on the field of contemporary art.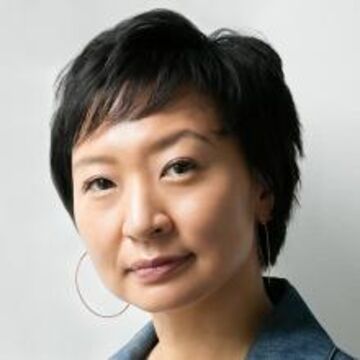 2021 Commencement Speaker: Cathy Park Hong
Cathy Park Hong is an award-winning poet, a finalist for the National Book Critics Circle Award, and the author of Minor Feelings: An Asian American Reckoning. In this widely celebrated book of essays, Hong provocatively infuses cultural criticism, history, and her own personal experience to reveal hard truths about the American racialized consciousness. In engaging and revealing talks, Hong speaks about race and Asian American identity, utilizing the craft of poetry as a lens for social change, and the power of creating art that is influenced by politics, culture, and the current societal moment.
Minor Feelings is a radically honest meditation on the Asian American experience. Hong draws upon her background as a poet and the daughter of Korean immigrants to create a work that flows seamlessly between cultural analysis, personal anecdotes, and historical framework. Hong writes about how her upbringing was steeped in shame and self-loathing. These "minor feelings," she comes to understand in the book, were the result of believing the stereotypes that American society fed her about her own racial identity. Praised by Claudia Rankine, Jia Tolentino, and other prominent writers of our time, Minor Feelings is a critical work that reckons with our racialized past and present. Time named Minor Feelings as one of the top 10 Non-Fiction books of 2020.
Hong is also the author of three poetry collections including Dance Dance Revolution (which won the Barnard Women Poets Prize), Engine Empire, and Translating Mo'Um. She is a recipient of the Windham-Campbell Prize, the Guggenheim Fellowship, and the National Endowment for the Arts Fellowship. Her poems have been published in Poetry, The New York Times, The Paris Review, McSweeney's, The Boston Review, and other journals. She is the poetry editor of the New Republic and full professor at the Rutgers University-Newark MFA program in poetry.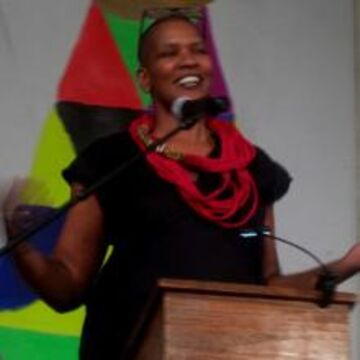 2020 Commencement Speaker: Pamela Sneed
Pamela Sneed is a New York-based poet, writer, performer and visual artist, author of Imagine Being More Afraid of Freedom than Slavery, KONG and Other Works, Sweet Dreams and two chaplets, Gift by Belladonna and Black Panther. She has been featured in the New York Times Magazine, The New Yorker, Art Forum, Hyperallergic and on the cover of New York Magazine. Sneed is online faculty in SAIC's Low-Res MFA teaching Human Rights and Writing Art and has also been a Visiting Artist at SAIC in the program for 4 consecutive years. She has performed at the Whitney Museum, Brooklyn Museum, Poetry Project, MCA, The High Line , New Museum and Toronto Biennale.
Sneed delivered the closing keynote for Artist, Designers, Citizens Conference/a North American component of the Venice Biennale at SAIC. She appears in Nikki Giovanni's, "The 100 Best African American Poems." In 2018, she was nominated for two PushCart Prizes in poetry, and she will publish the poetry and prose manuscript Funeral Diva with City Lights in Fall 2020. Watch Video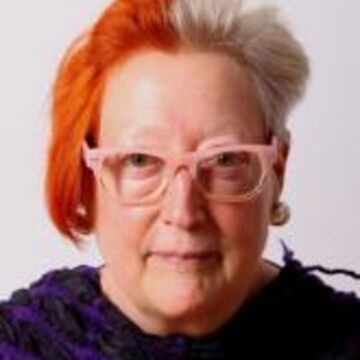 2019 Commencement Speaker: Martha Wilson
Martha Wilson is a pioneering feminist artist and art space director, who over the past four decades has created innovative photographic and video works that explore her female subjectivity. She has been described by The New York Times critic Holland Cotter as one of "the half-dozen most important people for art in downtown Manhattan in the 1970s." In 1976 she founded Franklin Furnace, an artist-run space that champions the exploration, promotion and preservation of artist books, temporary installation, performance art, as well as online works.
Martha Wilson is represented by P.P.O.W Gallery in New York. She received an Honorary Doctor of Fine Arts degree from the Nova Scotia College of Art and Design University in 2013. She has received fellowships for performance art from the National Endowment for the Arts and the New York Foundation for the Arts; Bessie and Obie awards for commitment to artists' freedom of expression; a Yoko Ono Lennon Courage Award for the Arts; a Richard Massey Foundation-White Box Arts and Humanities Award; a Lifetime Achievement Award from Women's Caucus for Art; and the Audrey Irmas Award for Curatorial Excellence from the Center for Curatorial Studies, Bard College.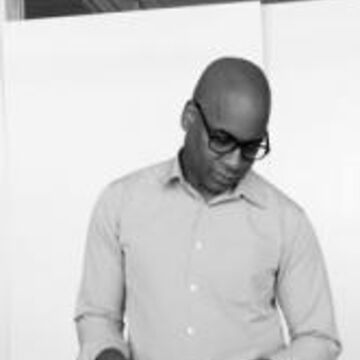 2018 Commencement Speaker: Glen Ligon
Throughout his career, Glenn Ligon has pursued an incisive exploration of American history, literature, and society across a body of work that builds critically on the legacies of modern painting and more recent conceptual art. He is best known for his landmark series of highly textured text-based paintings, which draw on the writings and speech of diverse figures such as Jean Genet, Zora Neale Hurston, Gertrude Stein, Walt Whitman and Richard Pryor. In addition to paintings, Ligon's practice also encompasses neon, photography, sculptures, print, installation, and video. Both politically provocative and formally rigorous, his work explores issues of history, language and identity.
Ligon (b. 1960) lives and works in New York. He received a Bachelor of Arts from Wesleyan University in 1982, and attended the Whitney Museum Independent Study Program in 1985. A mid-career retrospective of Ligon's work, Glenn Ligon: America, organized by Scott Rothkopf, opened at the Whitney Museum of American Art in March 2011 and traveled nationally. Ligon has also been the subject of solo museum exhibitions at Camden Arts Center in London, the Power Plant in Toronto, the Walker Art Center in Minneapolis, the Studio Museum in Harlem, the Institute of Contemporary Art in Philadelphia, and the Kunstverein Munich. He has also participated in major group exhibitions such as the Berlin Biennale (2014), Istanbul Biennial (2011), Documenta XI (2002), Gwangju Biennale (2000), and Venice Biennale (1997 and 2015) and the Whitney Biennial (1991 and 1993). Important recent shows include Glenn Ligon: Encounters and Collisions, a curatorial project organized with Nottingham Contemporary and Tate Liverpool, and Blue Black, an exhibition Ligon curated at the Pulitzer Arts Foundation in St. Louis.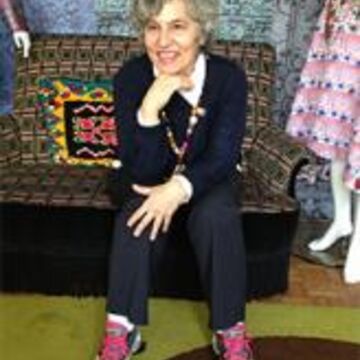 2017 Commencement Speaker: Amy Sillman
Amy Sillman is an artist working primarily in painting and drawing, and also works with animation and writing. Her active exhibition record spans the past two decades, and her work is included in numerous public and private collections, including the Met, MoMA, the Whitney, SF MoMA, The Boston Museum of Fine Art, LACMA, the Moderna Museet in Stockholm and The Tate in London.
A mid-career survey show of Sillman's work entitled One Lump or Two originated at the ICA Boston in 2013, accompanied by a monograph, and her bibliography also includes "Amy Sillman: Works on Paper," published in 2006 by Gregory R. Miller, NY. A new book about her recent work in painting and animation will be available this fall, 2017, co-published by Portikus, Frankfurt, and Dancing Foxes, NYC.
Sillman has been the recipient of numerous awards, among others, a Residency at the American Academy in Rome in 2014, a Fellowship at The Radcliffe Institute in 2010, and a Guggenheim Fellowship in 2001. She is currently a Professor at the Staedelschule in Frankfurt, Germany. Sillman is represented by Gladstone Gallery, New York, and her next solo show is upcoming in September 2017 at Capitain Petzel in Berlin.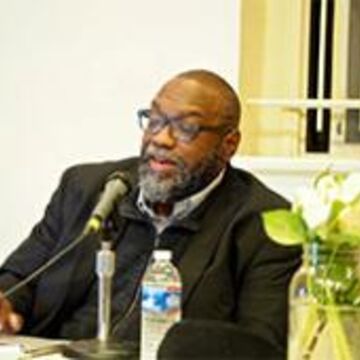 2016 Commencement Speaker: Fred Moten
Fred Moten is author of In the Break: The Aesthetics of the Black Radical Tradition, Hughson's Tavern, B. Jenkins, The Undercommons: Fugitive Planning and Black Study (with Stefano Harney), The Feel Trio (which in 2014 won California Book Award in poetry and was a finalist for the National Book Award and the Los Angeles Times book Prize) and The Little Edges (which is a finalist for the 2016 Kingsley Tufts Poetry Award).
A new poetry collection, The Service Porch, and a new collection of essays, to consent not to be a single being, are forthcoming. Moten lives in Los Angeles and teaches at the University of California, Riverside.
In 2009, Moten was Critic-in-Residence at In Transit 09: Resistance of the Object, The Performing Arts Festival at the House of World Cultures, Berlin and was also recognized as one of ten "New American Poets" by the Poetry Society of America; in 2011 he was a Visiting Scholar and Artist-in-Residence at Pratt Institute; in 2012, he was Whitney J. Oates Fellow in the Humanities Council and the Center for African American Studies at Princeton University and a member of the writing faculty of the Milton Avery Graduate School of the Arts, Bard College; and in 2013 he was a Guest Faculty Member in the Summer Writers Program at the Jack Kerouac School of Disembodied Poetics, Naropa Institute. He was also a member of the Critical Theory Institute at the University of California, Irvine from 2002 to 2004 and a member of the Board of Directors for the Center for Lesbian and Gay Studies at the City University of New York from 2001–2002.
Moten served as a member of the Board of Managing Editors of American Quarterly and has been a member of the Editorial Collectives of Social Text and Callaloo, He is also co-founder and co-publisher (with Joseph Donahue) of a small literary press called Three Count Pour. Watch Video