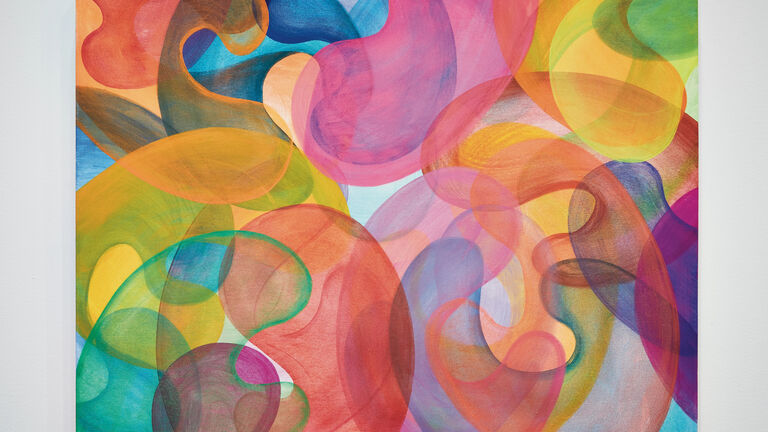 Luba Mendelevich, Untitled, 2021, acrylic, gouache, and latex paint on canvas
Post-Baccalaureate Programs and Professional Certificates
Post-Bacc Programs & Certificates
Grow Forward

The desire to grow and develop does not necessarily subside upon receiving your bachelor's degree. In fact, for many the desire becomes stronger. The School of the Art Institute of Chicago (SAIC) offers a Post-Baccalaureate (Post-Bacc) Certificate in Studio in eight academic departments, plus a Certificate in Historic Preservation. Each of these programs draws on the unique strengths of SAIC's highly regarded studio and academic departments and will give you the opportunity to pursue your studies in a large professional art-and-design-school setting.
Interested in Learning More About SAIC?
Continue to explore our website to learn more about curricular offerings, faculty, students, alumni, and more or schedule a tour today.
Take the Next Step
Visit the graduate admissions website or contact the graduate admissions office at 800.232.7241 or gradmiss@saic.edu.