Historic Preservation Department
SAIC's dynamic Master of Science in Historic Preservation is an all-encompassing program covering the areas of restoration design, materials conservation, architectural history, and preservation planning, all while affording the flexibility to explore specific areas of interest through elective coursework in the field of heritage conservation.
Graduate Programs Application Deadline: January 10
Apply to SAIC's Graduate and Post-Bacc programs by January 10 for Fall 2024 admission. 
Preserving Cultural Heritage
Historic Preservation at SAIC offers coursework in all four areas of study: preservation planning, architectural history, building conservation, and design. 
Distinguished Faculty
Historic Preservation faculty are respected professionals who believe that preserving and reusing historic buildings, furnishings, sites, and landscapes creates continuity between the past, present, and future, and contributes significantly to the health of our culture and society. Their professional affiliations in Chicago and abroad provide a powerful network of connections.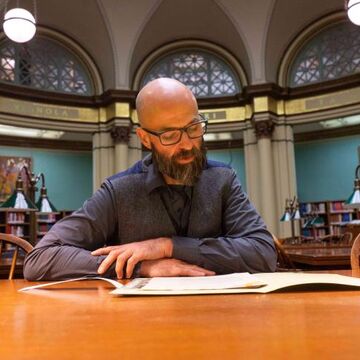 Meet Nicholas Lowe, Professor and John H. Bryan Chair of Historic Preservation
Nicholas Lowe is an interdisciplinary artist, teacher, project manager, and curator. He is known for his photography, video, and installation works from the 1980's and 90's that focus on experiences of AIDS and HIV. Lowe has also worked in prisons and with farming communities in the UK. He's worked with people in these specific social situations to facilitate opportunities where the details and information from personal archives and from first voice accounts are offered as a commentary upon prevailing social conditions.
Sometimes called a social practitioner and identified as a contextual artist, Lowe has facilitated exhibitions, publications, and archival collecting throughout the 90's into the early 2000's and up to the present time. Alongside his tenure as Associate Professor in Historic Preservation he is curator of the Goat Island Archive and advisor to the Roger Brown Study Collection, a special collection of the School of The Art Institute of Chicago.
Lowe's current creative endeavors are responses to landscape as a material artifact of social and cultural conditions. Drawings and digital photographs are made to document the present time, both in the studio and plein air, paying careful attention to the conditions of a place and to the subtle indicators of human activity. Other recent visual work takes the form of three dimensional miniatures and diorama's that address content derived from archival and literary sources while taking on curatorial and museological concerns. Written accounts, drawings, etchings, and archival photographs are activated as sources for the dioramas which represent places that are now no longer in existence, and actions, incidents, and situations that have long since been passed into narrative. Strongly calling to mind considerations expressed by Michel Foucault where "fictions function as fact," the nature of truth in the museum is examined and its mechanisms are openly presented.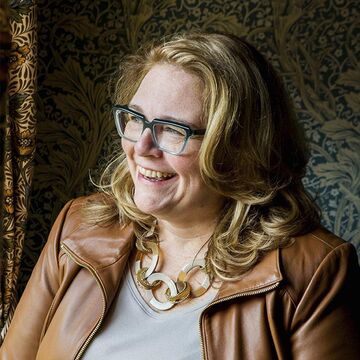 Meet Associate Professor Anne T. Sullivan, FAIA
SAIC Board of Governor Emeritus John H. Bryan has supported historic preservation throughout Chicago for more than 20 years. He has worked to protect threatened places like the Lyric Opera House and Orchestra Hall and Mies van der Rohe's Farnsworth House while supporting stewardship of historic sites through his named chair position in SAIC's Historic Preservation program.
As the second John H. Bryan Chair of the Master of Science degree program, Anne Sullivan teaches courses in historic building materials, building pathology, and sustainable preservation practices. But more importantly she collaborates with SAIC students and alumni on professional restoration projects, including the historic Chicago Bascule Bridges and the Glessner House Museum in Chicago's Prairie Avenue historic district. The endowed chair provides Sullivan the funds to attend international conferences and expand her knowledge of building materials, construction typology, and conservation practice, which benefits her students. She says that "All my professional experiences are funneled into the classroom."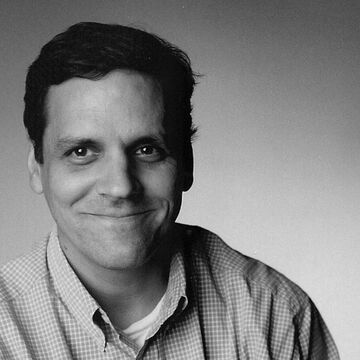 Meet Adjunct Professor Charlie Pipal
"If you have a piece of ephemera, like a paper or scarf or something, it's just an object behind a glass case," says Charlie Pipal, AIA, Adjunct Professor of Historic Preservation. "If you really want to get a feel for what it was like to be around at a certain time, historic built environments give you an interesting experiential aspect that objects don't. It's like a scarf that you can walk around in."
Pipal brings this immersive view of the built environment into his pedagogy, his career as a restoration architect, and even into his personal life. Beyond his career-long commitment to preservation, Pipal and his family reside in Riverside, Illinois, a suburban planned community designed by Frederick Law Olmsted to be "the lungs of the city," where he serves as the chair of the local Preservation Commission.
"It's interesting to see [preservation] from both sides in that way," Pipal offers.
In reality, Pipal has seen the field of preservation from a range of "sides" since earning his Master's in Architecture from the University of Illinois at Urbana-Champaign. Although he concentrated in preservation, documentation, and architectural history throughout his training, Pipal's first job after graduation was measuring Chinese restaurants in Chicago's Chinatown. Through a professional introduction, Pipal landed at the city's Commission on Landmarks, where he was assigned to document 7 of the city's 50 aldermanic wards in the nascent Chicago Historic Resources Survey.
After staying on as a permit reviewer and later working for a private architecture firm, Pipal opened his own practice in 1998. In this role, Pipal has designed numerous additions to historic residences in the Chicago area, as well as special projects such as the restoration of the birthplace of Walt Disney, currently in progress in Chicago's Hermosa neighborhood.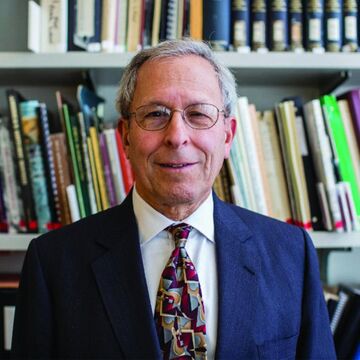 Meet Lecturer Richard Friedman
Richard F. Friedman, a lifelong Chicagoan and Lecturer in the Historic Preservation program at SAIC, has always been interested in the built environment.
Friedman, who is a practicing lawyer at the firm of Neal & Leroy, LLC, teaches the Preservation Law course each spring. He teaches the same course – in an Eero Saarinen-designed building, he is quick to note – to law students at the University of Chicago. Although Friedman moonlights as an instructor, preservation is very much a part of his practice and personal life.
As a student at the University of Illinois at Urbana-Champaign, Friedman considered majoring in engineering before he settled on history and political science. "Not knowing what to do with myself," Friedman said, "I went to law school."
"I've always been interested in mechanical things, and particularly how things are built, and why they were built that way. Then Carl Condit's book on the Chicago School of Architecture changed my life."
Friedman returned to Chicago to attend the University of Chicago (in the same Saarinen building where he now teaches), and his first postgraduate position was with the City of Chicago as the newly-established Landmark Commission's legal counsel. In this role, Friedman served as an adviser to the Commission, drafting ordinances and attending hearings. In this way, Friedman was able to combine his persistent interest in Chicago's history with his chosen career path.
Friedman brought his experience with real estate and urban affairs into private practice with Neal & Leroy. For many years, he maintained his interest in preservation issues as an early member of the Landmarks Preservation Council of Illinois (now Landmarks Illinois), and has proudly remained active in that organization. 
In 1994, when SAIC's Historic Preservation program was founded, Professor Emeritus Don Kalec called upon Friedman to develop and teach a course on the legal aspects of historic preservation.
Friedman's long experience in the field has likewise offered him a holistic view of how much the field of preservation has grown here in Chicago. "Certainly developers are much more sensitive to the historic nature of their properties…and federal tax policy has allowed the redevelopment of many, many unusually large commercial buildings that might not have survived otherwise," Friedman said.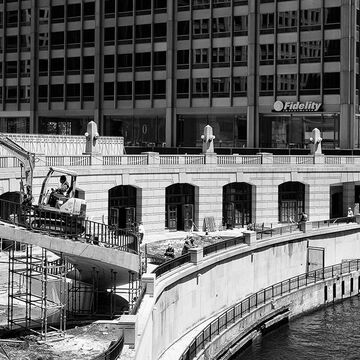 Real-World Experience
Students studying historic preservation at SAIC use Chicago as a laboratory from which to explore the city and the region. Department projects involve buildings, sites, archives and collections relating to rural, industrial, urban and suburban communities, that often result in projects that serve the public.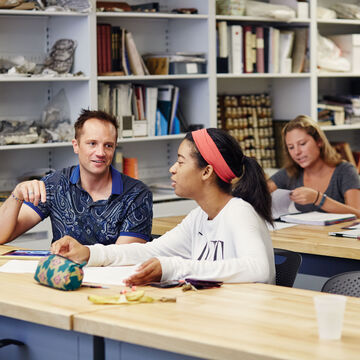 World-Class Facilities & Resources
Historic Preservation is housed in the historic Lakeview Building at 116 South Michigan Avenue. Originally known as the Municipal Courts Building, the structure was designed by noted architects Jenney, Mundie and Jensen and completed in 1906. Historic Preservation students have access to world-class resources and facilities, including the Art Institute of Chicago.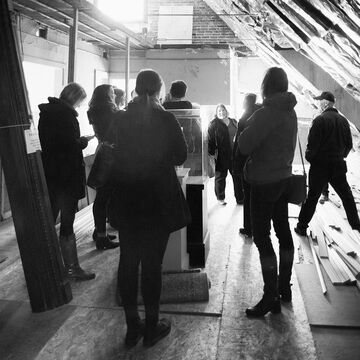 HPres x APT International
The Building Technology Heritage Library (BTHL) is a collection of digitally reproduced American and Canadian, pre-1964 architectural trade catalogs, house plan books and technical building guides that are available via Archive.org. This scanning project was undertaken by the Association for Preservation Technology International (APT), an organization that's worked closely with the Historic Preservation department.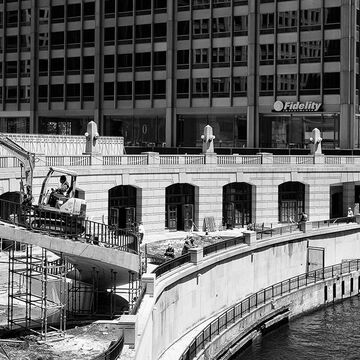 Preservation Snapshots: Recent Past Survey of Suburban Cook County
Adjunct Professor Charlie Pipal and graduate student Sheila Webb look back at the Recent Past Survey of Suburban Cook County discussing the 16-year surveying effort of non-residential suburban Chicago buildings dating from 1935 to 1975—a period commonly referred to as the "Recent Past." 
Historic Preservation Department Office
Sullivan Building
36 S. Wabash Ave., suite 1402 
Phone: 312.629.6650