Department of Visual & Critical Studies
The Department of Visual and Critical Studies is concerned with the study of visual media across many different disciplines, as well as the development of hybrid research practices, particularly the overlap between studio and scholarly production. Its programs are part of an evolving paradigm that addresses the complexity of visual and critical practices in the 21st century.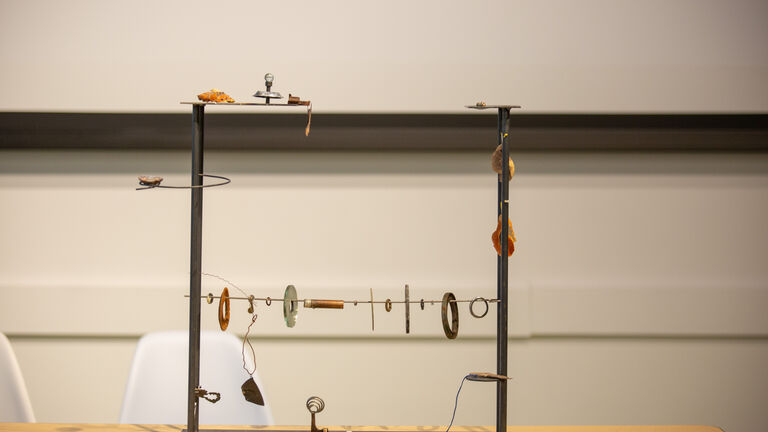 Undergraduate Application and Merit Deadline: January 15
Submit your application and portfolio by January 15 to be considered for fall 2024 admission and merit scholarship.
Graduate Programs Application Deadline: January 10
Apply to SAIC's Graduate and Post-Bacc programs by 1/10 for Fall 2024 admission. 
An image from the BAVCS Symposium in 2019.
The Bachelor of Arts in Visual and Critical Studies and Master of Arts in Visual and Critical Studies programs are designed for students who are committed to working, writing, and creating in an environment of interdisciplinary, transdisciplinary, and post-disciplinary practices.
Department of Visual and Critical Studies
MacLean Center
112 S. Michigan Ave., suite 601
Chicago, IL 60603
Phone: 312.345.3685