Visual & Critical Studies Alumni
Our graduates engage in innovative and groundbreaking work that has been realized through study and community exchanges facilitated by the School of the Art Institute of Chicago's (SAIC) Bachelor of Arts (BA) and Master of Arts (MA) in Visual and Critical Studies (VCS) programs. Our students hail from all parts of the world; arrive with backgrounds in visual arts, social sciences, critical theory and philosophy, performance, social justice, and other fields; and they create interdisciplinary projects exemplified in their culminating theses. Some recent thesis titles include: "The History of Disability in Mexico,"  "Art Beyond Anthropocentrism," "The Art of Curation: Soft Power Dynamics and the Singapore Biennale 2013," "Black But Italian: Not Just Black, More Than Italian," "Dead and Deadly Females: Junji Ito's Tomie and the Legacy of the Female Vengeance Ghost," and Browse our VCS thesis repository. VCS graduates have gone on to become artists, educators, curators, attorneys, writers, editors, activists, and public servants, among other things.
If you are VCS alumni and would like to update us on your accomplishments, please tell us your news!
Tim Ivison: MPhil./PhD London Consortium; Professor of Liberal Arts, Sci-Arc, Los Angeles
Sheridan Tucker Anderson: Assistant Director of Black Arts Consortium, Northwestern University
Karen Archey: Curator for Contemporary Art & Time-Based Media, Stedelijk Museum, Amsterdam 
Ruba Katrib: MA (Bard); Curator, MoMA, New York
Frederick Janka: Executive Director, Carolyn Glasoe Bailey Foundation
Paul Smith: Coordinator of Exhibitions and Programming, Kavi Gupta Gallery, Chicago
Bianca Barattini: Art Director at Edun Americas, Inc.
William Given: Voice actor
Lindsey Delahanty: Grant Coordinator, Chicago Department of Cultural Affairs
Andrew Colwell: PhD student in Ethnomusicology at Wesleyan
Mylene Hengen: Student, PhD Laboratoire d'anthropologie sociale, School for Advanced  Studies in the Social Sciences, Paris
Juliana Driever: MA (Columbia); Adjunct faculty, City College of NY
Lacey Muszynski: Food critic/Writer/Editor
Helen Kongsgaard: Student, MLA, Landscape Architecture, Harvard University
Lisa Slominski: MFA Goldsmiths (London); artist
Madeline Nusser: Senior Editor, "Around Town" feature for Time Out Chicago
Heady Pardew: Scenic Artist / Talent, New Orleans film industry
Maureen Murphy: Managing editor, The Electronic Intifada
Zoe Weisman - Director of Product Innovation, Concept Laboratories, Inc.
Brittany Reilly: Co-owner/curator, Zg Gallery, Chicago
Stephanie Pavone: Co-owner/curator, Zg Gallery, Chicago
Jaime Groetsema: General Collections Library Assistant, The Newberry Library, Chicago
Beatrice Smigasiewicz: MFA Writing (U Iowa); instructor & translator, U Iowa
Maria Marchenkova: Publications Department, MoMA, NY
Tim Ridlen: MFA (Bard); Professor, University of Tampa, FL
Martha Drouet: Attorney, Johnson and Bell, Chicago
Hannah Manfredi: Publications Department, MoMA, NY
Karly Wildenhaus: Student, MA Curatorial Studies, Bard College
Brad Troemel: MFA, NYU Steinhardt; Adjunct instructor, NYU Steinhardt School of  Culture, Education, and Human Development, post internet artist
Nicole Vismara: Program Manager for Biket Initiative (French NGO)

Gordon Hall: Founder of the Center for Experimental Lectures, and an artist and writer
Kelly Christian: Administrative Director of AIADO/HPRES at SAIC. Writes for the National Museum of Civil War Medicine, Dilettante Army, The Order of the Good Death, and more. Freelance writer and designer. Lectures in conferences, galleries, and schools with special interest in death and American culture, spiritualism and seances, the social history of photography, and the American Civil War.
Mayra A. Rodríguez Castro: Writer, Artist, Editor
Garland Taylor: Artist & Museum Specialist, DuSable Museum, Chicago
Fulla Abdul-Jabbar: Artist and Visiting Professor of Writing at Bard, NY
Elena Ailes: Artist and Assistant Professor, adj., SAIC
Kelly Goyette: Adjunct Faculty Duke University, Editor of online journal Deliberations
Kevin Lee: Professor for Crossmedia Publishing, Merz Akademie, University of Applied Art, Design and Media, Stuttgart
Yuri Stone: Assistant Curator, Assistant Curator at Glenstone Museum 
Sarah Alford: Artist/Instructor in Historical and Critical Studies, Nova Scotia College of Art and Design University (NSCAD)
Kekeli Sumah: Artist, Chicago
Maria Alejandra Carles: Artist/Director, BioMuseo (The Museum of Biodiversity), Panama City, Panama
Ismiaji Cahyono: Creative Director, Curatorial Director IGDA (Indonesian Graphic Design Award), Grogol, Indonesia
Julia Marsh: MFA (University of Illinois at Chicago); Director and Curator, Sitecited.com, Seoul
Jefferson Brown: Comic artist
Charles Lochhead: Artist; Labour Arts Coordinator at Workers Arts & Heritage Centre Program,Toronto
Joey Orr: Andrew W. Mellon Curator for Research at the Spencer Museum of Art at the University of Kansas
Ellen Alderman: Program Coordinator, Graham Foundation, Chicago; Director, Alderman Exhibitions, Chicago
Szu-Han Ho: Assistant Professor in Art & Ecology, University of New Mexico, Albuquerque
Katherine Lennard: Student, PhD American Studies, University of Michigan, Ann Arbor
Mike Gibisser: MFA (U of Illinois at Chicago); artist
Benjamin Madeska: Program Director at CANDLES Holocaust Museum and Education Center, Terra Haute, Indiana
Amanda Brinkman: Project Manager, Contemporary Visual Arts Association of New Orleans
Maureen Burns: Program Coordinator, Chicago Office of Tourism and Culture
Joel Kuennen: Freelance Writer / Staff Writer, ARTSlant, Chicago
Kristi McGuire: Artist, Writer, Associate Professor, adjunct, SAIC
Divya Menon (Kohn): Student, PhD Comparative Literature, CUNY Graduate Center
Susan Morelock: MFA Photography (Columbia University);  Photographer
Jorge Mujica Jr.: MFA Painting (Yale University); Conservator, Beinecke Rare Book and Manuscript Library
Zephyr Pfotenhaur: Independent Graphic Designer; Board of Directors, Santa Cruz Women's Health Center
Brian Wallace : Artist
Sarah Clugage: Intern, Cabinet magazine, Brooklyn
Brandon Evans: Student, PhD in Film, Harvard University
Meredith Kooi: Student, PhD Liberal Arts, Emory University
Andrea Slavik: Filmmaker
Dustin Yager: Education and Wallace Excellence Award Marketing Manager, Northern Clay Center, Minneapolis
Joshua Rios: Artist, Writer, Assistant Professor of VCS and Contemporary Practices, adj. at SAIC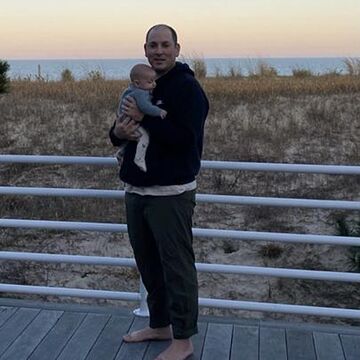 Yuri Stone
Describe your path since graduating from SAIC, and what you're doing today.
While getting my MA at SAIC I was also working full-time at the Renaissance Society at the University of Chicago as a Program Associate. Following graduation, I was applying for everything--jobs, residencies, writing opportunities, etc--after six years, my partner and I were ready to get out of Chicago. The first thing that came up was a residency in Iceland, SÍM Residency in Reykjavik, where I lived for a month (mostly reading and making things that were periphery to my thesis work). Shortly after returning to the US, I interviewed for a Curatorial Fellowship at MIT's contemporary art museum, the List Visual Arts Center. I started at the List in the summer of 2016 and after assisting on the installation and publication of a project by Edgar Arceneaux, I was promoted to Assistant Curator. My first major exhibition at the List was Heimo Zobernig's first institutional exhibition in the US since the 1990s. While at the List I also worked with emerging artists like London-based painter Allison Katz, sculptor and conceptual artist Kapwani Kiwanga, and writer, sculptor, and performance artist (and VCS alum) Gordon Hall, among others. While at MIT I also oversaw the public art collection and mounted permanent installations on campus by Olafur Eliasson and Nick Mauss.
After 3 years (and having a baby!), my little family was on the road again. My wife had accepted a job in Washington, DC, not far from where I grew up in Maryland. I accepted a job as Assistant Curator at Glenstone Museum, a contemporary art museum situated in the rolling hills of Potomac, Maryland that aims to integrate art, architecture, and landscape. I've been at Glenstone over a year now where I work with living artists in the collection (Glenn Ligon, Robert Gober, Faith Ringgold, and Charles Ray to name a few) to mount artworks and exhibitions, facilitate long-term outdoor installations, and produce publications. 
Describe how VCS has impacted where you are today.
So much of my work is articulating the importance of an artist or artwork in a broader historical, cultural, political, and/or social context. Connecting or situating an artwork within the bigger picture. And being able to do that for a spectrum of visitors and colleagues, each coming to an exhibition with a different knowledge and experience. In VCS we talked about art history and theory with the same depth as we did popular culture. We talked about poetry and we talked about comics. We talked about the possibility of a book's index being as important as its contents. We talked about the visual alongside the auditory and the olfactory. 
In VCS everything was on the table. I learned so much about things I didn't even know I was interested in. Of course, the program was an opportunity to read many of the texts I had put off—I definitely left feeling much more confident in my ability to discuss philosophy, literature, and theory. But I also left the program with the understanding that academia (in the traditional sense) is only one lens through which to interpret art and visual culture. As much as VCS helped me dig deeper into what I came to the program hoping to pursue, it also expanded what I considered relevant to my field.
Someone once said a good curator is a generalist. VCS encouraged my curiosity. 
What is the most memorable experience you have from your time in VCS?
Working with Joseph Grigely. Not only were Joseph's classes some of the most interesting and generative for me, but working with him directly on my thesis work was a pleasure. We lived in the same neighborhood, and because he knew I was also working a full-time job, he often would offer we meet at his apartment on the weekends. He'd make us coffees and we'd look over my drafts together. 
Describe what VCS students might expect from the program.
Being pushed to think about things (and read about things) you might not have even considered were reasonable to approach. The freedom to pursue any subject or interest. People that disagree with you (and that you disagree with). An openness to articulating your research in a variety of modes and mediums. Experimenting with new approaches to writing. Unending conversations without resolve. New friends. Admiration for artists and writers that you hadn't heard of. Being introduced to new ways of thinking and seeing the world. 
What do you wish you had known when you were still in VCS?
To enjoy it. The program can be stressful but remember—this is the fun part.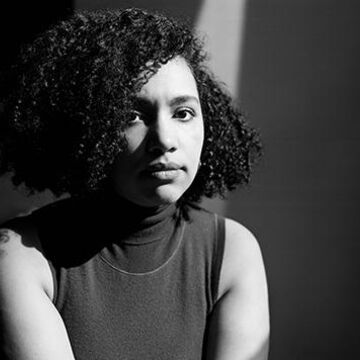 Stephanie Koch
Describe your path since graduating from SAIC, and what you're doing today.
Following my curatorial fellowship at Sullivan Galleries, I knew I wanted to explore a career as a curator, but I also knew I didn't have enough experience to be competitive for a more traditional path, i.e. a curatorial fellowship with the Studio Museum, MCA, etc. I decided that I need to create that experience for myself. A few weeks after graduation in 2018 and alongside Alden Burke (SAIC MA Art History 2018), I created Annas, a curatorial studio and residency focused on displaying research and the critical role of process and facilitating collaborative projects. I also became a curatorial fellow for ACRE (Artists' Cooperative Exhibitions and Residency) in 2018 and a HATCH curatorial resident at Chicago Artists Coalition in 2019. 
But also, intermingled with building and running Annas, curating exhibitions featuring emerging artists, and writing on Black art in Chicago, I had toxic jobs in food service and was a full-time department coordinator at a corporate office for a global commercial real estate company, jobs that had nothing to do with the arts but provided health insurance and a living wage. Until very recently, it wasn't uncommon to work 80+ hours a week in order to not only hustle and grow in my creative practice but maintain a quality of life that should be easily attainable.
Now, in 2021, I'm the Gallery Director of The Luminary in St. Louis where I'm stretching the definition of what is a creative practitioner through exhibitions and incorporating a more pedagogical framework into their residency. I'm also a Lead Facilitator of the Chicago Arts Census, a city-wide research project which will collect, map, and visualize data that illuminates the lived experiences and working conditions of art workers in Chicago.
Describe how VCS has impacted where you are today.
VCS has truly impacted the course and shape of my life and thought. As someone who has tens of thousands of student loans because of my VCS education, I can say I would do it again. 
Romi Crawford and Shawn Smith still tease me about the time in my first year when I declared I would never be a curator. I thought curation was too inaccessible to me to practice and for people who look like me to engage with. But through their practices and that of other VCS faculty, staff, and students, I realized that I could and should think differently about the relations between and the presentation of art objects, space, publics, their histories, presents, futures. 
Their work gave me models, their critiques gave me guides to find processes and values for my work that I believe are important and nourishing. I still call upon faculty and members of the VCS for intellectual and emotional support as I move through various projects and jobs related to critical theory writing and curation.
 What is the most memorable experience you have from your time in VCS? 
Most definitely my most memorable experience is collaboratively creating the Canon publication with my cohort as part of the first year's requirement. It's not a memory of beautiful and seamless collaboration; the process fell apart many times and was difficult on an interpersonal level. But the lessons learned —how I want to conduct myself, what are the roles and expectations of each person and how can we merge them into a single vision/work—impacted my view on both the necessity of collaboration and my research questions for community-oriented projects years after. 
Describe what VCS students might expect from the program.
I would expect autonomy for yourself, faculty, and staff who are truly engaged and invested in your research and creative practice, many resources from SAIC if you're willing to seek and pursue them, and finally fellow cohort members that get you're all finding and shaping your distinct processes and are eager to learn with you. 
What do you wish you had known when you were still in VCS?
I wish I knew three things. 
First, I wish I knew that although other academic and cultural institutions may espouse to be a vanguard in their sphere, "On the forefront of thought," or interested in interdisciplinarity, in actuality most seem to still prescribe to traditional categories of practice and discipline. Whether it was applying to a job, school, fellowship, or grant, I found that it wasn't only that my description of my work isn't listed in the ways that art history or anthropology are, it seems to put you at a disadvantage when you're compared to other applicants with these graduate backgrounds. VCS is either unrecognizable or deemed not as rigorous. Now, I think that's actually to my benefit because I've found my people and feel secure in my way of working. But if I knew this from the jump, it would have saved me a lot of time and heartache. 
Second, I wish I was more aware and critical of SAIC as an institution, how careless it can be. That's an entire conversation that precedes and exceeds me, but I wish I knew to think more about how SAIC does and does not care for its people. This most definitely excludes the wonderful VCS faculty, staff, and program.
Third, I wish I knew to be more gentle with myself and my peers during our collaborative creation of the VCS symposium and exhibition. So much unnecessary stress!
See also annasprojects.com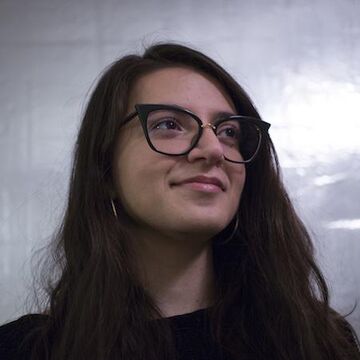 Fulla Abdul
Describe your path since graduating from SAIC, and what you're doing today. 
Before coming to SAIC, I was a biochemist doing research in retroviral RNA replication. I had a plan to entwine scientific practice with design work, but then took a bit of a different turn after my time at SAIC.
Since graduating from SAIC, I became involved with the Green Lantern Press, where I am now Editor and Curator. With Green Lantern, I published experimental art publications and curated exhibitions and performances in the Chicago area and beyond.
After three years in Chicago post-grad, I was offered a full-time position at the Pratt Institute as an AICAD Postgraduate Teaching Fellow in the department of Writing, where I have since stayed on as a Writer-in-Residence. At Pratt, I teach creative writing seminars and work with BFA students to realize their thesis projects.
Perhaps most importantly, I'm a working writer. I publish fiction, nonfiction, and poetry in various journals. I make video art and performances that are exhibited at various festivals nationally and internationally. My first book Who Loves the Sun, which originated in the work I started with my VCS thesis, is forthcoming from Meekling Press.
Describe how VCS has impacted where you are today.
VCS changed everything. I came into VCS with the expectation of studying contemporary practices in scientific visual representation, which would result in scholarly analyses of those practices. VCS has impacted how I allowed myself to study the cultural practices that I fixated on. It allowed me to understand creative work as critical work. It allowed me to expand my understanding of what was worthwhile in terms of what I look at and how I look at it. VCS allowed me to start calling myself a writer.
What is the most memorable experience you have from your time in VCS?
The most memorable experience of VCS is the supportive faculty you'll come across both inside and outside of the department. I wouldn't be where I am today without the conversations I've had with James Elkins, Romi Crawford, Matthew Goulish, Andrew Yang, Leila Wilson, Eduardo Kac, Judd Morrissey, and so so many others.
Describe what VCS students might expect from the program.
In any classroom, there's usually one person who gets really into the material and talks too much. I like to describe VCS as a classroom where everyone there is that one person who talks too much. Everyone will have very specific interests and points of view. What's unique about the program is that what's binding us all is not necessarily a shared area of interest, but a shared enthusiasm and curiosity about culture at large. Your time at VCS will be the only time in which you will have a cohort as diverse in interests devoting time to helping you to realize your work. It's a gift I cherish more and more as time moves on. I've learned as much from my cohort as I did from my instructors.
What do you wish you had known when you were still in VCS?
Don't worry too much about what it all will mean. You'll figure it out in the end.
See also: www.fullaabduljabbar.com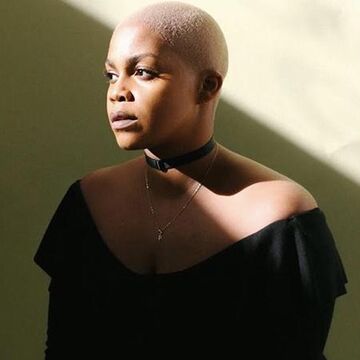 Sheridan Tucker
Describe your path since graduating from SAIC, and what you're doing today.
After graduating from SAIC, I completed a two-year curatorial fellowship at the Art Institute of Chicago. I enrolled in and completed graduate studies in the Master of Arts in the Humanities Program at University of Chicago. I completed a two-year curatorial Fellowship at the Museum of Contemporary Photography, the Gaylord and Dorothy Donnelley Curatorial fellowship, as well as several curatorial residencies and guest curatorial opportunities. Most recently, I was appointed as Assistant Director at Northwestern University's Black Arts Consortium.
Describe how VCS has impacted where you are today.
In many ways, VCS laid the foundation for my approach to an independent curatorial practice. Although I focused on traditional Art History while at UChicago, VCS's interdisciplinary structure encouraged my non-traditional trajectory into the curatorial field. My studies at SAIC informed and bolstered what has become my practice, which is heavily rooted in cultural studies, research, history, gender and race theory.
What is the most memorable experience you have from your time in VCS?
My most memorable time in VCS was crafting my senior thesis—my final year at SAIC I benefited greatly from the expertise of wonderful professors Karen Morris, Maude Lavin, Terri Kapsalis and Patrick Lynn Rivers.
Describe what VCS students might expect from the program.
I believe VCS is really what you make it. One of my favorite things about the program is that students have the opportunity to make their experience and studies truly custom. Students may expect access to an array of classes and seminars that seemingly do not lead to one specific area of focus, however they might find as I have, the skills honed in VCS, the opportunity to weave together a very unique collection of experiences and knowledge will prepare you for work in many fields post-graduation.
What do you wish you had known when you were still in VCS?
I wish I had known about the VCS department sooner, as I was initially enrolled in Art History, Theory and Criticism my first semester at SAIC.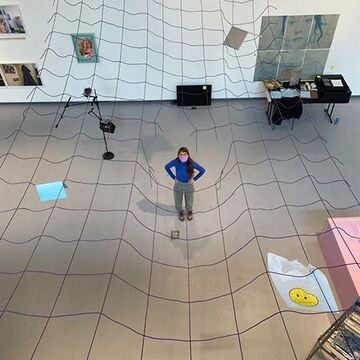 Kayla Anderson
Describe your path since graduating from SAIC, and what you're doing today.
After—or slightly before—graduating with my BA in Visual and Critical Studies and BFA in Fiber & Material Studies, I took on the position of Manager of Special Collections for Flaxman Library at SAIC. For four years, under the incredible leadership of Doro Boheme, I directed a public exhibition and events program, offered weekly project advising to students and faculty, and served on critique panels, all while managing (and curating) an internationally renowned collection of artists' publications and several archives focused on the history of artist-run spaces in Chicago. It was a bustling time, and it was such a pleasure coming up with platforms for students and faculty to share work. 
At the same time, I continued to pursue my own writing and visual art practice. In 2014, I published my undergraduate thesis as a series of articles for Leonardo Journal, because they had a peer review process that felt almost as generous as Thesis Practicum. I ended up jurying art papers for several conferences through them, and getting involved in other peer review work, which kept my intellectual world expanding. Through those articles, I also received invites to write and and give talks, which enabled me to travel to Amsterdam, Paris, and Berlin—which was wholly exciting and novel for me, based on my upbringing and socioeconomic background (I'm the first person in my family to own a passport since immigration, and to graduate from college, so maybe my bar for stimulation was low). 
In 2018, I returned to school to pursue an MFA in Art, Theory, and Practice at Northwestern University, which is a small, fully funded program. I wanted to spend some time focusing on my art before pursuing a PhD, and I wanted to see what it was like not to work for a change! While there, I also took MFAW workshops and PhD seminars in Screen Cultures, Comparative Literature, Anthropology, and Philosophy—like a true VCS-er. And I learned what it's like to teach undergraduate students who are not artists, which was an initial shock from my SAIC days.
Now, because the world's existential crisis timed up nicely with my graduation, I'm weathering the pandemic by working odd jobs and determining next steps. I'm happy to say at least that my main Zoom time is devoted to participating in the Andy Warhol Foundation Art Writers Workshop. 
Describe how VCS has impacted where you are today.
VCS taught me to pursue the world by interests rather than rules and categories. My inspiration in both art and writing comes from forming connections, so the ability to dive in and out of disciplines is a useful skill. VCS also taught me to be ambitious in a way that is not beholden to the commercial / capitalist art world (maybe the one Falak ran from) or Academia. SAIC cost me a lot (like Kelly, $120,000 of loans I'll never repay) and gave me an amazing and ever-expanding community, and perhaps it's delusion, but I don't regret it. 
Before my final semester, a high-ranking administrator in Student Financial Services suggested that I "quit while I was ahead" and leave school without finishing my BA VCS or thesis (the school had made a mistake and realized it couldn't offer me a Pell Grant for my final year, and she did not want to offer me $2,500 in scholarship to fill the gap). I did not follow her advice, and I'm still happy with that decision!
What is the most memorable experience you have from your time in VCS? 
I have so many! 
I remember the first time I met Karen Morris, when switching into the program. I was shocked that a person could be a genius, a badass, and so genuinely kind at the same time—VCS faculty tend to be outstanding in that way. 
I remember reading Aimé Césaire's "Solar Throat Slashed" in Patrick Durgin's The Ethnic Avant Garde, and Laura U. Marks' "The Skin of the Film: Intercultural Cinema, Embodiment, and the Senses" in Mary Patten's Feeling in Real Time and having my mind blown!
And of course, working with my Thesis Practicum cohort and TA's was amazing. We are far flung and still rooting for each other.
Describe what VCS students might expect from the program.
I've met SAIC BFA alums who say that they wish they had an academically rigorous education while at SAIC! VCS gives you this, through the lens of art, and it really does prepare you to engage in PhD seminars if you find yourself going that route. VCS is challenging, stimulating, welcoming, and fun. It's a sort of micro-community within SAIC that can give you a small-program feeling and support.  
What do you wish you had known when you were still in VCS?
I think I knew how special VCS was while I was in it, but for others I would say—enjoy it! Education at SAIC is dependent on what you make of it, perhaps more so than other institutions. Take as many different classes as you can, and find ways to encounter texts and sources that are new to you. Save your readings! Make friends! Write about what you care about, and don't back down from opportunities that seem above your head.
See also: kayla-anderson.com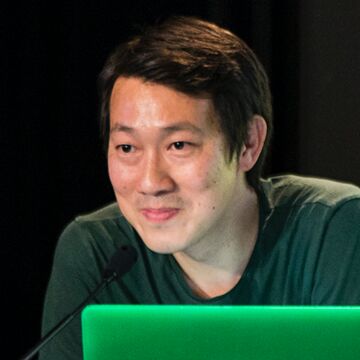 Kevin Lee
Patrick: When I first met you, you were already working on the video essay, acknowledging, defining, and innovating the form. We get the word "essay" from the French verb "essayer": to try, to attempt. What special effort does video make on your behalf?
Kevin: Your question makes me reflect on video essays as a form that has come into its own only in the last 15 years with the rise of online digital media. That's just a kernel of time compared to the five century history of the essay as a textual form. But in those 15 years, one can behold a Cambrian explosion of possibilities for how thoughts can be expressed audiovisually. 
I interpret your question in terms of how a refined literary form as essays can be translated to audiovisual media, but one could ask this question in the other direction. We are in the midst of a major transitional period of human communication where the audiovisual is complementing and even supplanting the textual as a preferred mode of speech, what I call the new audiovisual vernaculars. So for me it's a question of how to realize the fullest potential of audiovisual expression to express human thinking, analogous to how the text essay evolved from and relates to other forms of literature.
You're right that the French etymology conveys this quality of openness and exploration, as exemplified in the works of Michel de Montaigne, who coined the term. It's unfortunate that so much of what gets labeled essays these days - both textual and audiovisual - is more didactic than poetic, more explanatory than exploratory. This is true especially in pedagogical contexts like schools and commercial contexts like YouTube. In both cases essays are used as a way to instill regimes of correct thinking and normalized expression. These are the dominant modes that should be challenged. I owe a lot to my time at SAIC and the VCS program in particular for providing the intellectual resources to do so.
Patrick: The poetic vs. the didactic, that's a perennial problem. I remember your piece in the Second Annual Festival of Poets Theater here in Chicago. You were doing these real time things, among them, typing with these colorful laser beam rings, which was sort of funny but also compelling and even hypnotic. That combination was a revelation for me. And I remember thinking, this guy would make an excellent teacher. Now, reasonably enough, you co-direct the Master's program, Research in Art, Design and Media at Merz Akademie. How do you translate the performative aspects of your artistic practice into pedagogy, keeping in mind the risk of didacticism baked into essayistic genres? 
Kevin: Thinking about how performativity, essayism and pedagogy have worked together in the Merz Master's program, I should acknowledge particular qualities that characterize the cohort. We have a diverse group of students not only in terms of discipline (film, photography, interface design and product design) but culture and language (our sessions switch between English, German and Mandarin). The challenge of communication becomes foregrounded and is as vital as the research project itself. 
In facing this challenge I am greatly indebted to Joseph Grigely. During my MAVCS studies he provoked an expanded, inclusive and resourceful approach to artistic and research practices as a form of language-making. 
Since the question of communicating one's research is positioned equally to the question of what to research, students are encouraged to experiment with how these two work together. If there is a didactic element to this curriculum, it is: don't take your presentation method for granted!  Video essays are of course what I know best, and I certainly prefer it to the exhausted power point. 
But video essays are just one option among the broad field of audiovisual vernaculars I mentioned before. Students can make photo essays, maps, data visualizations, or combine pre-recorded and live elements to their presentation. One of the Chinese students used an AI to speak English on his behalf. Each of these options has its own set of performative qualities. So it raises the question of how research works as a mode of social performance, and how research-as-performance then connects to research-as-language-making. But it all does point toward framing research as a social (and society-forming) activity.
Patrick: That is exactly Joseph! Many students come to VCS with a fairly defined set of interests and projects, often because they already encompass research and production, theory and practice. There are other programs in "Visual Studies" or "Visual Culture," but it sounds like what we're doing, here in Chicago, which you've taken with you to Stuttgart, is almost unique. I see it in your more recent work, too. For example,  "Once Upon a Screen: Explosive Paradox." I'm struck by the spatial relationships you explore in the film, which illustrate the versatility and perseverance of "social distancing," long before it was called that or had anything to do with "public health," except maybe in a eugenic sense.  The generic, junk-space architecture and topography, the stroll through the parking lot, even the shadows are full of echoes. It's a formalist analysis (of Platoon) but also a personal reckoning. Was there ever an impermeable boundary between auto-theory and "visual culture"? I feel like a lot of people pretended there was, and for a good long time, too.
Kevin: I'm delighted that you see this link between my VCS time at SAIC and the personal mapping of space depicted in "Explosive Paradox." It's partly indebted to the psychogeography practices espoused by the likes of Trevor Paglen (SAIC grad!) and Situationism. But your remark also brings to mind this final project video I made for the first semester Intro to VCS seminar, taught at the time by James Elkins. Throughout the semester Jim kept offering these lists, charts, bibliographies and taxonomies he had devised over the years for understanding what VCS is. It was fascinating to behold all his efforts to account for the VCS project; Jim has a tremendous analytical capacity that I'm drawn to. At the same time it was an overwhelming amount of material. Taking it all in I felt this strange urgency, that something very powerful was at the heart of it if I could only see it.
So I spent that finals week processing and distilling all of his charts into a pithy set of "VCS precepts" that I could imagine carrying in my pocket wherever I go. The video ends with this weird POV shot of me walking in Chicago with this schematic I had devised from Jim's diagrams, arranged almost like a targeting display that fighter pilots wear in their helmets, or something the Terminator or Iron Man would look through. I think that reveals something about what I was desiring from the VCS program: a kind of ideological X-ray vision or super seeing. Watching it today it's pretty ridiculous, but the proposition of seeing space differently - and as you say, distantly - through a conscious lens of critical studies is something I still believe in. Perhaps what's changed for me is approaching this less with a conviction in scholarly or objective authority and more honesty to one's positionality. 
Patrick: My own journey through SAIC (as faculty, not a student) has had similar results. Initially based in literature and cultural studies, I moved from the periphery to the center of the VCS program, largely because I saw that the field of "Visual Studies" is much more expansive and responsive in the context of an interdisciplinary art school like ours. I don't think that attention to the critical force of positionality is leveraged or relied upon as much as it is here. Let's say it's contagious and we are able to populate the world with super seers. Do we have the same world with better art, or do we get a better world as well?
Kevin: Be careful what you wish for! I remember fondly that Joseph would say about VCS that the "visual" is the most overrated part of the acronym. And in a present reality of fatigued eyes glued to computer screens, even to inhabit it with super sight may not be enough. If we can have a world that allows us to engage our full set of senses, maybe that's the new contagion our critical energies could engineer.
 See also alsolikelife.com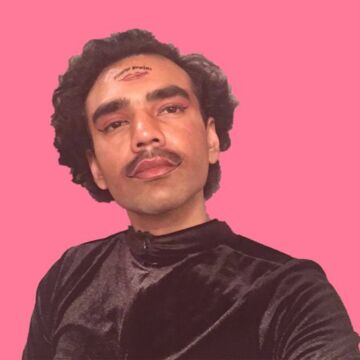 Falak Vasa
Describe your path since graduating from SAIC, and what you're doing today.
After graduating from SAIC in 2018 (BA VCS Thesis "Bearded Flamingos"), I attended a residency at the Skowhegan School of Painting and Sculpture before moving to New York City and eventually moving back to Kolkata, India, where I currently live. The residency gave me a glimpse into the artworld, which helped me decide it wasn't for me, atleast at that time. I have since refocused, been lost, and refocused, and been lost, and refocused my creative energies towards arts education, and creative writing. I've worked as a Museum Educator at the Brooklyn Children's Museum, Photo Faculty at Openhouse, Kolkata, and have been part of the Amra Odbhuth queer and trans artists' collective. I've written a chapbook of poetry, performed and shown work sporadically, learned how to grow things, and found many moments of Joy. (:
Describe how VCS has impacted where you are today.
Some of the most precious connections I made at SAIC happened through VCS. Something about who VCS calls to enables a community that is both critical and creative, both takes itself too seriously and not at all, both introduces jargon and breaks it down, both writes writing and dreams dreams. VCS showed me that there's a home for messy practices (and existences) like mine, and it has kept me going in search for more homes. I didn't know what was possible for my practice until VCS said, "What? What was the question? Did you say Lacan? Well the mirror st…oh you said 'possibilities for your practice'? sorry I misheard you, I don't know, yes, all citations should be Chicago style, okay ya no ya you can also just not I guess, ya okay, just do it and we'll see hehe, excited xo"
What is the most memorable experience you have from your time in VCS? 
I remember the first paper I wrote for a VCS class feeling so incredibly underconfident because I thought I wasn't smart enough to be in the class. I'd read and re-read the readings so many times and still found myself struggling to understand what was being said. But the feedback from the faculty was so encouraging and the opposite of what I expected, part of which had to do with my deciding to just be honest about what I had understood. That moment really paved the way for me to find and share my truths over, or maybe alongside, theory.
Describe what VCS students might expect from the program.
VCS students can expect space! I don't know. VCS was an odd space for me because I moved away from academic research very quickly and was interested more in creating lecture-performances and silly poems. But where I could easily have felt like I didn't belong, I felt the opposite. I felt appreciated for the work and the perspective I was bringing, and just felt like I was given permission to dive deep into my work in ways that I got to define for myself. When there were assignments and requirements that didn't fit the work I was doing, I spoke to the faculty and often found alternatives that did work for me. So yes, space! To be critical of criticality, and to be. Oh also sometimes you have to write things so ya.
What do you wish you had known when you were still in VCS?
A lot of theory is WRONG lol
See also falakvasa.com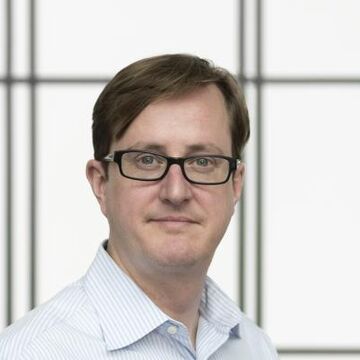 Joey Orr
Describe your path since graduating from SAIC, and what you're doing today.
After getting my MA in Visual and Critical Studies, I taught as an adjunct for a year while I applied to jobs and a PhD program, as I was unsure which would best serve me. I was accepted into an interdisciplinary doctoral program with full funding at Emory University, so continued on to a terminal degree. Since I am interested in the intersection of art production and research, having an MA from an art school and a PhD from a research university has been useful. In the years between my PhD and my current job, I worked for one year as a visiting assistant professor of contemporary art history at the University of Memphis and for about two years as a postdoctoral curatorial fellow back in Chicago at the Museum of Contemporary Art.
I currently serve as the Andrew W. Mellon Curator for Research at the Spencer Museum of Art at the University of Kansas, where I direct the Integrated Arts Research Initiative and serve as affiliate faculty in the Museum Studies program and the Visual Art department. The initiative I run is an experiment that engages researchers across the sciences and humanities along with artists in hybrid, transdisciplinary inquiries.
Describe how VCS has impacted where you are today.
When I was first applying to graduate schools, I thought I would be in an art history department. Once I started to research programs, however, I felt most of the departments I looked at were too conservative to support my interests. The possibility of developing my creative practice in conjunction with my research was an opportunity that I did not find in other programs. My job as curator for research is a textbook position for someone with such training, and I take its existence as a good sign for the field of artistic research in the U.S.
What is the most memorable experience you have from your time in VCS? 
My partner and I always hosted a get together for my cohort at our place before classes started each semester. I think all groups that go through the program are different, but we discussed our work together throughout the two years. There were ups and downs, of course, but I always really enjoyed the camaraderie of those get togethers. Also, whenever I had a little time after class, but not enough time to get any real studying done, I always ran across the street to the Art Institute and would spend 10-30 minutes looking through the exhibitions and collections. It's one of the great perks of study at SAIC.
Describe what VCS students might expect from the program.
You should have a high threshold for ambiguity and exploration as a graduate student in VCS. I think the program might be more challenging for students who have not had the opportunity to work through some of their own interests, yet. There are so many possible directions to take in such a program that the ability to be confident and to find or build a foundation for your practice in a two-year period can be challenging. On the other hand, if you can navigate the radical openness of experimentation in a space of shifting resources, you have the chance to explore hybrid practices in ways that are not supported in most other graduate, academic programs.
What do you wish you had known when you were still in VCS?
When I was a student in VCS, I was often frustrated by the institutional limitations that existed for experimental work. When I was doing creative work, I felt I had to prove I knew my theory. When I was doing historical or theoretical work, I felt I had to prove the acuity of my practice. In short, I always felt I was having to do twice as much work as many of my peers in other programs or at other schools and universities. When I graduated and moved onto a doctoral program and other jobs, however, I was able to hold my own in both academic and artistic discourse. I noticed that many other people doing hybrid, inter- or transdisciplinary work are often challenged to speak beyond one mode of inquiry. What I experienced as frustration as a student in VCS turned out to be one of my strongest assets working in the field.
Gordon Hall
Describe your path since graduating from SAIC, and what you're doing today. Describe how VCS has impacted where you are today.
I graduated from SAIC in 2011 with an MA in VCS and an MFA in Fiber and Material Studies. I moved to New York and have been making and exhibiting, organizing events, and teaching in the BFA and MFA at Parsons the New School for Design, the MFA in Sculpture and Extended Media at Virginia Commonwealth University, the Sculpture Department at RISD, and in SAIC's Low-Residency MFA. I am a visual artist with a robust research and writing practice that exists alongside my studio work. I have exhibited my sculptures and performances at SculptureCenter, The Brooklyn Museum, Socrates Sculpture Park, Whitney Museum of American Art, The Hessel Museum at Bard College, The Renaissance Society at the University of Chicago, MIT List Visual Arts Center, and Portland Institute of Contemporary Art (PICA), who also released "OVER-BELIEFS: Gordon Hall Collected Writing 2011-2018," an edited book of my collected essays, interviews, and performance scripts. Since 2011, my curatorial artist project, The Center for Experimental Lectures has presented lecture-performances by 41 artists and scholars at a variety of venues including MoMA PS1, Recess, Interstate Projects, The Shandaken Project at Storm King Art Center, RISD Museum, and at the Whitney Museum of American Art, producing a series of lectures and seminars in conjunction with the 2014 Whitney Biennial. My experience in the VCS Department prepared me and supported me in all of these projects individually as well as providing a framework in which I can understand them all to work together in one artistic practice. 
What is the most memorable experience you have from your time in VCS? 
My experience in VCS was so memorable; I have so many answers to this question! I remember that my cohort was (and still is) an incredible group of people very diverse interests and practices—I remember getting to know each other and working together on our Thesis exhibition. I remember learning by example from Joseph Grigely, both in his classes and also as his studio assistant during the years I was in school. I remember the wisdom and support of Shawn Michelle Smith and Terri Kapsalis who supported me in realizing that I wanted to turn my thesis research into a lecture-performance and not a traditionally scholarly paper. I remember feeling very supported in figuring out how to become the kind of artist I wanted to be. VCS was the place where I understood that research and writing are forms of making, and that they can have many different relationships with other forms of making.
Describe what VCS students might expect from the program.
Expect to work hard, read A LOT, and rethink disciplinary boundaries.
What do you wish you had known when you were still in VCS?
I wish I had known that even though we were doing something unconventional there was no reason to be afraid of what it would mean in the future. We have all made our ways forward down many different paths. It's good to do things differently. I feel more certain than ever that VCS is a model for graduate studies in the arts. 
See also gordonhall.net/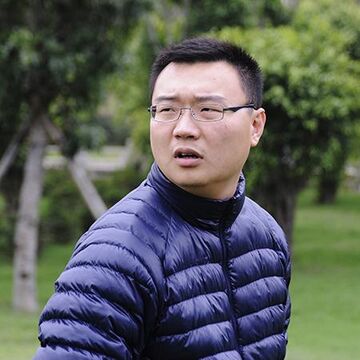 Zengfan Yang
Describe your path since graduating from SAIC, and what you're doing today.
Before I came to SAIC, I had been making films for several years, after graduated, I went back to make works as a filmmaker. I have been developing, writing, and financing a fiction feature, The Stranger, and presented the project at several international markets. In 2018, I, as the director, premiered a fiction short, Down There, at Venice Film Festival, which is part of the Venezia Biennale, and later screened at New York Film Festival, Busan Film Festival, among others. I will also premiere, as the producer, a documentary feature, Present. Perfect., in the Tiger Competition of International Film Festival Rotterdam in 2019.
Describe how VCS has impacted where you are today.
For someone like me who direct and produce films, an experience in Visual and Critical Studies sounds like a detour. Yet a detour is exactly what I needed since I was already in the track of making films. What VCS brought to me is more than a detour, and what it added to my journey is surprising. During my two years' experience, I encountered with knowledge from different fields as well as people from different backgrounds. It might sound strange but all these encounters indeed provided me with various perspectives to approach, contextualize, and 
reflect on my own works.
What is the most memorable experience you have from your time in VCS? 
There are many moments that are memorable for me. One of them is my thesis project, Liquid Image, which is an experimental short film but also exhibited as a video installation, accompanied by a document written in the way of an academic paper. With the help of my three great readers: Joseph Grigely, Patrick Durgin, and Bruce Jenkins, I was able to produce some thoughts and writings on my own film, after the film was being made. It is very rare for a filmmaker, because most of the time, when a film is done, the filmmaker's job is done. But in the case of Liquid Image, when the film is done, my job was just about to start.
Describe what VCS students might expect from the program.
Learn and make use of everything no matter you like it or not because you are always too young to determine whether you like something or not, and then, everything would come together to you as an inspiration, eventually.
What do you wish you had known when you were still in VCS?
I wish I had known nothing, and let this unknown help and guide me to know something. It is a kind of innocence that exposed me to everything. It is also a kind of expectation that brought me the unexpected.
Disclaimer: All work represents the views of the individual artists and authors who created them, and are not those of the school or museum of the Art Institute.