International Affairs
International Student Services advises on issues ranging from immigration regulations to resources available for achieving academic, financial, and personal goals. Customized orientations are held before fall, spring, and summer terms to address the specific needs of international students, where you can:
Learn about the culture and environments of SAIC and Chicago
Attend workshops designed to help you achieve while you are a student
Meet faculty, staff, and international student leaders
We offer workshops throughout the year to educate international students on their immigration responsibilities and provide opportunities to enhance their academic experience at SAIC. Our team members are active members of NAFSA, the Association for International Educators. NAFSA and its members believe that international education and exchange—connecting students, scholars, educators, and citizens across borders—is fundamental to:
Establishing mutual understanding among nations
Preparing the next generation with vital cross-cultural and global skills
Creating the conditions for a more peaceful world
Email intaff@saic.edu to schedule an appointment with an International Student Advisor.

Please include your name, student ID number, and the reason for the appointment. Identify two times you are available to meet between 9:00 a.m. and 4:00 p.m. Monday through Friday, and we will send you an invitation to meet with an advisor virtually or in person. This is ideal if you have several questions or need more time to discuss your questions.

Students who wish to ask questions without an appointment can receive virtual "walk-in advising" by clicking on the Zoom link.

Walk-ins are first come, first served. If an advisor is already speaking with a student, you will be placed in a waiting room. When an advisor is available, you will be moved into the meeting room.

Hours: Wednesdays from 11:15 a.m.–12:15 p.m. CT

An international student advisor will be available at the front desk from 11:15 a.m. to 12:15 p.m. Monday through Friday to answer questions. This is a public setting, so students are encouraged to attend virtual walk-ins with more sensitive concerns.

 

Hours: Monday, Wednesday, and Friday from 11:15 a.m.–12:15 p.m. 
Documents can be dropped off or picked up at the reception desk in the Sullivan Center, 36 South Wabash, room 1203, between 8:30 a.m. and 4:30 p.m., Monday through Friday. This includes requests for I-20 travel signatures and Social Security Number application support letters or has been directed to pick up documents at our office.

Alternatively, there is an after-hours drop box in the lobby of room 1203. Students can drop off documents in this box at any time. The box will be monitored and checked daily, Monday through Friday, and you will be notified when your document is available.
International Affairs Staff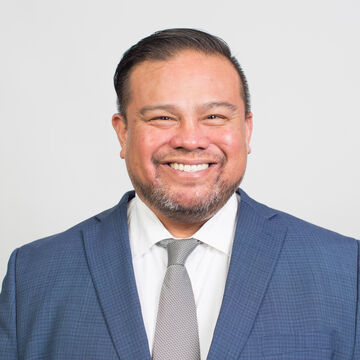 Lawrence Rodriguez, Director, International Affairs
Lawrence Rodriguez received his Bachelor of Arts in Vocal Performance Music with a Minor in Theatre Arts at Cal Lutheran University. Although his family is from Guam, Rodriguez was born and raised in California. After graduation from Cal Lutheran, Rodriguez spent a short time with the Walt Disney Corporation and the Rubicon Theatre Company, before returning to Cal Lutheran and working in the Residence Halls and International Programs offices for three years. He then worked for three years in the Admission Office, recruiting heavily throughout Asia and Europe.
Rodriguez came to SAIC in 2006 and has served as an immigration advisor to incoming and current international students and provides educational and cultural programming here at SAIC. In 2015, he became the Director of International Affairs overseeing both International Student Services and Study Abroad.
Outside of the office, Rodriguez cofounded a nonprofit organization, Cheer Los Angeles, which raises money in support and research for people suffering from HIV/AIDS and other life-threatening diseases.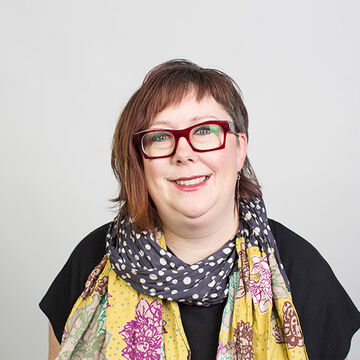 Jessica Wolfe, Assistant Director, International Student Services
Jessica Wolfe holds an M.Ed in College Student Personnel from Loyola University and a BS in English/Education from Indiana University. She grew up in the Chicago area and has held several varied roles in Higher Education over the past 15 years ranging from Academic Advisor to Associate Registrar to Disability and Veteran Support Services. Wolfe has worked with international students for many years both at Harrington College of Design and the Chicago School of Professional Psychology. 
As an undergrad at Indiana University, she studied abroad in England where she participated in a student teacher exchange program, co-taught creative writing and American literature in an English secondary school about an hour south of London, and spent many weekends getting hopelessly lost in the English countryside before the invention of smartphones. She has long had an interest in the arts and, according to her academic advisor, was only a few credits shy of a fine arts minor upon graduation from Indiana University. In her spare time, she enjoys working in ceramics and trying out new restaurants.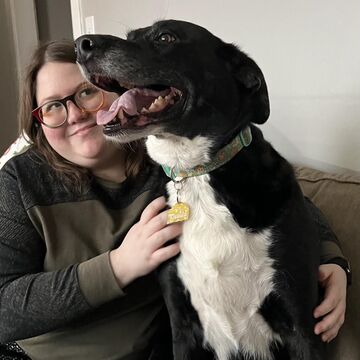 Melody Miller, International Student Advisor and SEVIS Analyst
Melody Miller moved to Chicago from Indianapolis, Indiana to attend SAIC for her Master of Arts in Modern and Contemporary Art History (2020). She received her Bachelor of Arts in Art History from IUPUI in Indianapolis, Indiana, and is currently pursuing a second Master of Arts in Disability Studies at CUNY's School of Professional Studies. Melody previously worked in International Affairs as an administrative assistant, and as a student office assistant (among many other on-campus jobs, including as an Art History, Theory, and Criticism teaching assistant).
When not at work, Melody enjoys cooking, baking, cross-stitching, reading, and entertaining her giant dog, Gouda.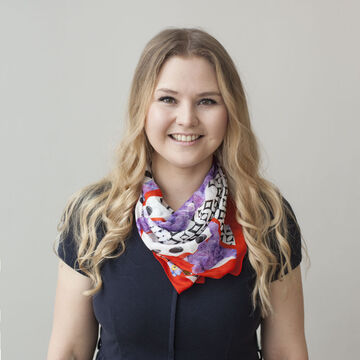 Victoria McAllister, Associate Director, Study Abroad
Victoria McAllister joined the International Affairs team in December of 2016. Born and raised in the industrial Urals region of Russia, she has been working in the higher education field since 2009. After receiving both her Bachelor's and Master's degrees in North-American studies and Spanish language from Ural Federal University, she continued on to work there as a Spanish and English language instructor. At the same time Victoria has been working as a freelance interpreter for various local organizations including international adoption agencies and Ekaterinburg Museum of Fine Arts. In her free time she loves to travel the world and the USA (having been to about 20 countries so far), exploring Chicago and its neighborhoods, cooking and spending time with her family.
International Affairs
Sullivan Building
36 S. Wabash Ave.
Visit Us in Person
Walk-In Hours: Monday, Wednesday, and Friday: 11:15 a.m. to 12:15 p.m.
Office Hours
Monday through Friday: 8:30 a.m. to 4:30 p.m.