Life After SAIC
You have a 60-day grace period following the completion of your degree program or Optional Practical Training (OPT) to depart the United States. If you plan to start another degree program within five months, please contact International Affairs to process a transfer of your SEVIS record.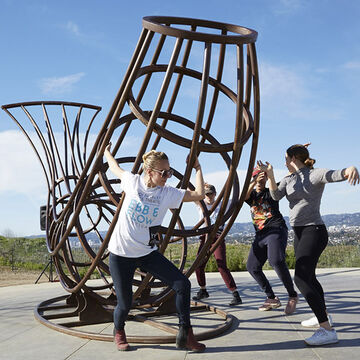 Stay in Touch
As a graduate of the School of the Art Institute of Chicago (SAIC), we encourage you to connect with the alumni community to learn about upcoming events in your area and updates about what is happening at SAIC and the museum.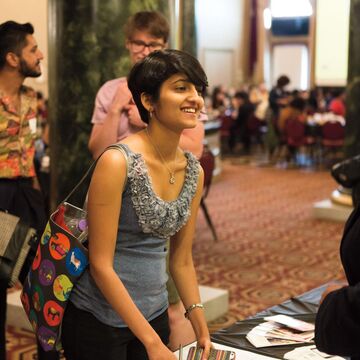 Report OPT Employment
F-1 students participating in OPT must report their employment to SEVP. Students must report employer information and employment start and end dates. Updates can be made directly online via the SEVP Portal. Changes and updates must be made within 10 days in order to maintain your immigration status. Contact the International Affairs Office with any questions.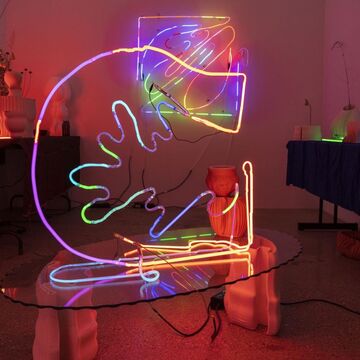 One of the featured neon works in Benthos of the Synthetic Suns by Kelly Xi. Photo by Eugene Tang
Request a Document
Academic records, such as transcripts or enrollment verification can be requested directly from Registration and Records. Retain your immigration documents during and after your time at SAIC. We will make efforts to provide you with copies if requested, however, we can't guarantee we will have a copy of your documents. Requests for immigration document copies must be made in writing via email to intaff@saic.edu and should include your full legal name, SAIC ID number, the document you are requesting, and date needed. Please note that documents typically take a minimum of four weeks to retrieve from archives.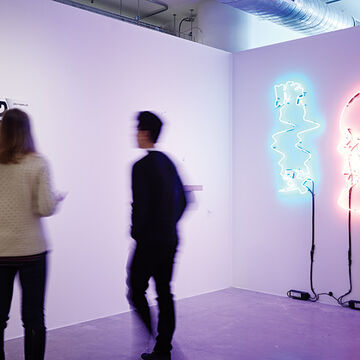 H-1B and CAP GAP Employment
If you have been sponsored for an H-1B Temporary Worker Visa, International Affairs may need to issue you a new I-20. This I-20 will reflect a USCIS-approved CAP GAP, allowing work authorization between your OPT end date and the beginning of your H-1B. Contact International Affairs if you have any questions.