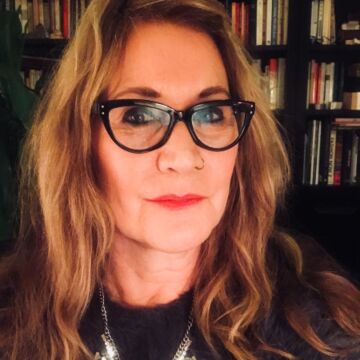 Sherry Antonini
Sherry Antonini is a writer and interdisciplinary artist. Her art-making practice combines writing with photography, sound, fiber-based materials, and found objects to create pieces for print, performance, and site-specific installation. Her work has been featured in solo and group exhibitions and she has participated in several collaborative performance projects incorporating sound, video, movement, music, and text. These projects have been shown in galleries, museums, and theater spaces across the US, including The Art Institute of Chicago, The Chicago Cultural Center, and the Museum of Contemporary Art, Chicago.
Sherry Antonini holds a Master of Fine Arts in Writing and a Master of Fine Arts in Photography. She is an associate professor, adj. at the School of the Art Institute of Chicago, where she has been teaching for over two decades. She currently teaches in the Early College Program, in SAIC's Department of Liberal Arts, and the Writing Program.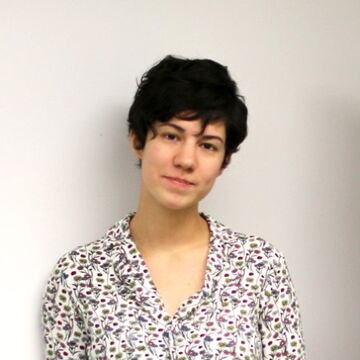 Cecilia Beaven
Cecilia Beaven is a visual artist and art instructor from Mexico City based in Chicago. Cecilia holds a Master of Fine Arts in Studio from SAIC which she coursed as a Fulbright scholar and a BFA with honors from ENPEG La Esmeralda (Mexico City). Cecilia's multidisciplinary artwork has been shown in solo shows in Mexico City, Houston, and Chicago, as well as in group exhibitions in Mexico, the US, Colombia, Sweden, Italy, and Japan. She has painted murals in several cities such as Hiketa, Paris, Houston, Chicago, Mexico City, Oaxaca, Pachuca, Tepoztlan, and Tijuana, where she was commissioned to paint a segment of the border wall between Mexico and the US. Through her work, which includes painting, drawing, animation, film, and sculpture, Cecilia develops a speculative mythology with unique visual narratives. Cecilia questions who gets to tell stories and establish the official cultural narratives. The artist affirms her creative agency by modifying existing tales and mythology and seamlessly adding fiction and personal anecdotes. Through this analytical and ludic experimentation, Cecilia brings a unique perspective on Mexican identity that goes beyond folklore and mainstream ideas of Mexico. In 2019 Cecilia was awarded the Leroy Neiman Foundation Fellowship at Ox-Bow School of Art, in Saugatuck, Michigan. In 2020 Cecilia was invited as a resident at the Mono Rojo Ceramics workshop in Mexico City. In 2021, Cecilia was awarded the year-long Radicle Studio Residency at Hyde Park Art Center in Chicago.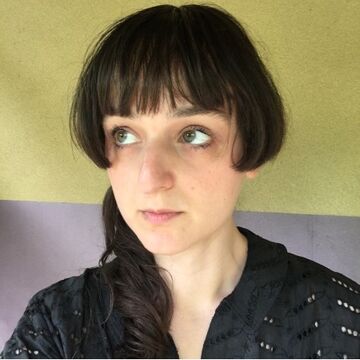 Amanda Joy Calobrisi
Amanda Joy Calobrisi is an artist, writer, and educator living in Chicago. Her paintings are experiential, psychological, and inhabited by new feminist archetypes. Her painted forms reveal themselves through heightened color, loose pattern, and uncouth textures. Dense organic shapes and tangled marks made with loaded brush allow the figures to exist in a field of constant motion despite painting's persistent stillness. From within these silent cacophonies she asks the viewer to contemplate womanhood, desire, tension, friendship and love. She has exhibited her work at Western Exhibitions, Chicago; Roots and Culture, Chicago; MiM Gallery, Los Angeles;, Co Prosperity Sphere, Chicago; Whitdel Arts, Detroit; Fundación del Centro Cultural del México Contemporáneo, Mexico City; Onishi Civic Center Hall, Fujioka, Japan; Naomi Fine Arts, Chicago; Ugly Step Sister Gallery, Chicago; Unspeakable Projects, San Francisco; and S & S project, Chicago. Her work has been published in New American Paintings and Cheap and Plastique Magazine. Amanda received a bachelor of arts degree from the University of Massachusetts, Boston, a post-baccalaureate degree from the School of the Museum of Fine Arts of Boston and a master of fine arts degree from the School of the Art Institute of Chicago in 2008. She is a lecturer at the School of the Art Institute where she teaches in the Painting and Drawing department and freelance writer for ADF web magazine and NPO Aoyama Design Forum, Tokyo, Japan.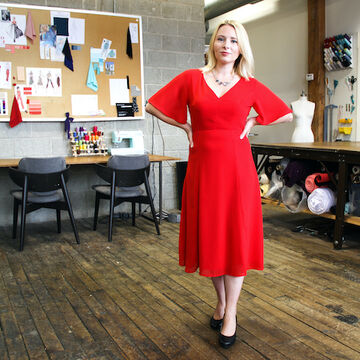 Anna Hovet Dias
Anna Hovet Dias is a fashion designer, entrepreneur, and educator with 16 years of experience in corporate and small business fashion. Anna had her own athleisure fashion line, HØVET Apparel, for 10 years before she transitioned the business to Hovet Fashion Studio, at which she helps new brands launch their fashion lines. As executive director at the Chicago Fashion Incubator at Macy's on State Street, Hovet continues to be a leader in Chicago fashion, bringing the Chicago Fashion community together. She is passionate about female entrepreneurship and strives to be a mentor for women in business.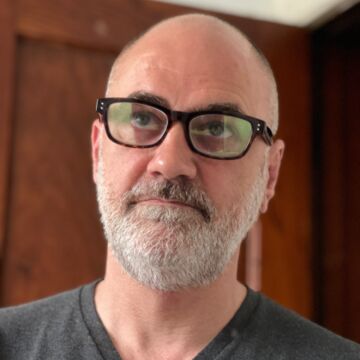 Peter Fagundo
Peter Fagundo has been challenging his relationship to painting for most of his career. The work has always reflected the intensity of his desires and the clarity of the emotions and influences felt during production. His work is intensity filtered primarily through the act of painting and all the requisite factors that will it into being. His paintings are assertive but poignant—packed with entanglements, interpersonal gymnastics, and the challenges brought on by living and a passionate studio practice.
Professor Associate Adjunct: Contemporary Practices; Painting and Drawing (2008) BS, 1997, Regis University, Denver; MFA, 2003, Trustee Merit Scholar in Painting and Drawing, The School of the Art Institute of Chicago, Chicago. Exhibitions: Shane Campbell Gallery, Chicago; NADA Miami, Miami; Hans Gallery, Chicago; Devening Projects, Chicago; Trinity College, Palos Heights; Franklin Hudson, New York; Bike Room, Chicago; Three Walls, Chicago; Boom, Oak Park. Publications: Newcity Chicago, Chicago Tribune Curatorial: ETF (Essential Transmutation Frequency) Evanston, IL; The Pond, Chicago.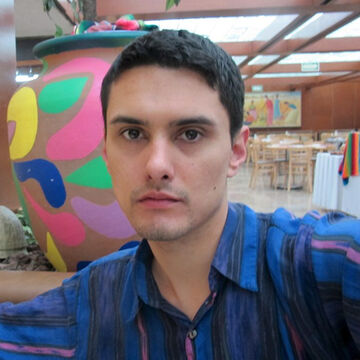 Stevie Hanley
Stevie Hanley earned his Master of Fine Arts in Painting and Drawing from School of the Art Institute of Chicago in 2014, and his Bachelor of Arts in Psychology and Fine Art from the University of California, Berkeley in 2006. He has exhibited extensively in Berlin where he lived for six years, most notably at September, Kunstraum Bethanien, The Center for Endless Progress and the Schwules Museum. Hanley has also exhibited in Istanbul (Artist Fair Tüyup, 2009 and 2010), Jerusalem (Artist House Jerusalem 2012), New York City (La Mama Galeria, (2013, 2016) and Visco Disco (2013)), Mexico City (Lodos Contemporary, 2015), as well as in Chicago-based galleries Flat Space (2014), Chicago Artist Coalitions (2015 and 2016), Julius Caesar (2015) and Iceberg Projects (2015). Hanley recently completed a solo museum exhibition at the International Museum of Surgical Science.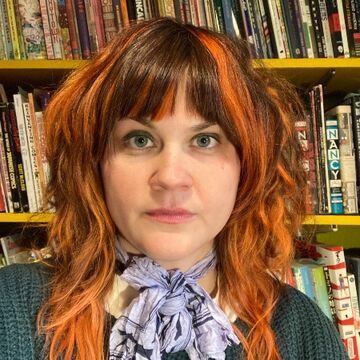 MOLLY COLLEEN O'CONNELL
MOLLY COLLEEN O'CONNELL (MCO) is an interdisciplinary artist and cartoonist based in Berwyn, IL. MCO uses craft techniques such as candle making, felting, airbrush, puppetry, ceramics, and papier-mâché to construct vibrant and immersive installations. The work presents humorous narratives that expose personal and collective anxieties that result in a cartooned distortion of the everyday. She is heavily influenced by comix, b horror films, science fiction, pop culture, fashion, clowns, haunters, and Surrealism.
MCO's work has been performed, screened and exhibited at the Museum of Contemporary Art (Chicago), AALA Gallery (Los Angeles), Evening Hours (New York), Andrew Rafacz (Chicago), Waiting Room Gallery (Tokyo), Julius Caesar (Chicago), Vox Populi (Philadelphia), Roots + Culture (Chicago), Silvermine Arts Center (Connecticut), MOHS Exhibit (Copenhagen), MoCCA (Museum of Comic and Cartoon Art), LA Chicago + New York Art Book Fair(s), and Evening Hours (New York). She was a recipient of the James Nelson Raymond fellowship in 2017. She has been an artist in residence at Vermont Studio center, Acre Residency (Wisconsin), and Colorama Clubhouse (Berlin).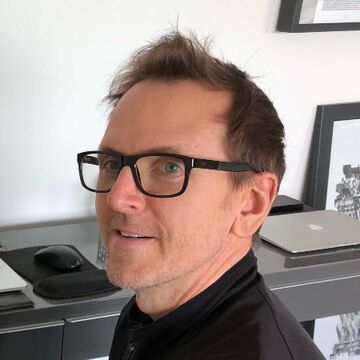 _Surjan
_Surjan (they/them) is founding chair at C_UP. Surjan has taught at nine universities, ​including SCI-Arc, UCLA, Virginia Tech, and currently at the School of the Art Institute of Chicago. _Surjan received their Master of Architecture degree from Columbia University.