Visual Communication Design Department
The Department of Visual Communication Design encourages students to actively engage their world and define their role as contributing designers by developing their critical and analytical skills, personal voice, and visual language. The department cultivates a sense of social responsibility and inquiry in student designers who will be working at the intersection of art, design, and mass culture.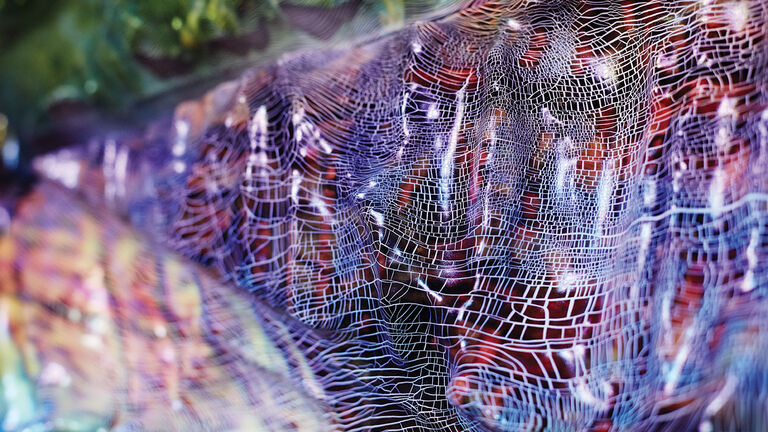 Undergraduate Application and Merit Deadline: January 15
Submit your application and portfolio by January 15 to be considered for Fall 2024 admission and merit scholarship.
Graduate Programs Application Deadline: January 10
Apply to SAIC's Graduate and Post-Bacc programs by January 10 for Fall 2024 admission. 
Faculty, Staff, Students, and Alumni
A large faculty of recognized practicing designers, writers, and theorists teach a broad offering of courses in design principles, issues, theory, methodologies, processes, technology, and practice. Students develop their role as designers, authors, critics, and citizens, expanding their conceptual, critical, and organizational abilities in the process. Our extensive technical, advising, and administrative staff further the creation and assessment of each student's unique body of work.
Our students are consistently represented in national design competitions and publications, while our alumni are designing, exhibiting, and teaching at leading studios and institutions across the country and beyond.
Course Offerings
Our diverse course offerings include both physical and virtual design areas:
Artists' books design
Book design
Environmental graphics
Exhibition design
Font /typography Design
Information design
Interaction design/interface design
Identity design/strategic design
Illustration/imagery design
Letterpress printing and bookbinding 
Motion graphics design
Offset printing/digital printing
Packaging design
Poster design
Publication design
Sustainable design
Symbol design
Website design/cross-platform design
Visiting Designer Lecture Series
Each year the Department of Visual Communication Design hosts Exploratory Languages, a lecture series featuring leading designers and design educators from across the country. Recent and upcoming visiting designers include:
Henk van Assen
Michelle Bowers
Kate Bingaman Burt
Philip Burton
Anne Bush
David Dunlap
Paul Elliman
Diane Gromala
Information Design Alliance
Terry Irwin
Elle Luna
Marcia Lausen
Warren Lehrer
Andrea Marks
Katherine McCoy
Stuart McKee
Franc Nunoo Quarcoo
Harry Pearce
Sol Sender
Hu Hung Shu
Mark Addison Smith
Rick Valicenti
Martin Venezky
Lorraine Wild
Karen Zimmerman
Philip Zimmerman
Department of Visual Communication and Design
Sharp Building
37 S. Wabash Ave., suite 1101
Phone: 312.899.5190