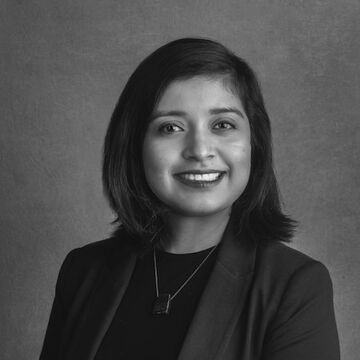 Laura Trejo (MA 2013)
Laura Trejo is the Program Officer at the Richard H. Driehaus Foundation, which is committed to benefitting individuals and communities by "supporting the preservation and enhancement of built and natural environments".  The Foundation also "supports the performing and visual arts, investigative reporting and government accountability, and makes grants to organizations that provide opportunities for working families who remain poor". In her current role, Laura oversees the MacArthur Funds for Arts and Culture portfolio, funding organizations with operating budgets under $500K.  She also leads the strategy for the Economic Opportunity portfolio, supporting public policy and advocacy organizations that improve an individual's ability to prosper economically.
Laura formerly served as the Assistant Director at the University of Chicago's Office of Civic Engagement, where she worked extensively to support the development of STEM programming for youth in a university setting.  She was also the Manager of Studio & Community Programs at SkyART (formerly South Chicago Art Center), where she oversaw a number of youth and young adult artistic programming, supervised Teaching Artists, and led volunteer programs.
Laura's work represents her unwavering dedication to philanthropy and community service.  She is currently a Mentor Coach at America Needs You (ANY) and an Auxiliary Board Vice-Chair at the National Museum of Mexican Art.  Her extensive volunteer experience includes time at the American Red Cross of Greater Chicago and Saint Anthony Hospital, where she was a Volunteer Coordinator.  
Laura Trejo earned an MA in Arts Administration and Policy in 2013, and holds a BA in Studio Art & Art History and Minor in Digital Art from the University of California, Irvine.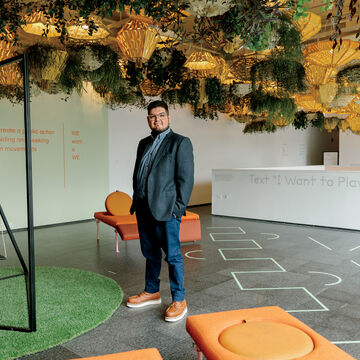 J. Gibran Villalobos (MA 2015)
J. Gibran Villalobos is an administrator, curator, and art historian. Previously Villalobos was the Exhibitions and Collection Coordinator for the City of Glendale, Arizona.
At the School of the Art Institute of Chicago he served as a Curatorial Assistant in the Department of Exhibitions and Exhibition Studies. His research has been presented at the Hemi GSI convening at UCLA, the 12th Havana Biennial, and the American Association of Geographers.  In 2016 he was elected to attend the Advocacy Leadership Institute where he was invited to the White House Office of Public Engagement, the National Endowment for the Arts, and the Congressional Hispanic Caucus to speak to key issues affecting Latinos in Chicago. He has held posts as a Cultural Liaison for the Chicago Park District in the department of Culture, Arts, and Nature, and the Public Programs and Partnerships Manager for the Chicago Architecture Biennial. 
Villalobos currently serves on the Auxiliary Board for the National Museum of Mexican Art and on the executive board The  Association of American Culture (TAAC).  He is faculty lecturer at the School of the Art Institute of Chicago in the Department of Arts Administration & Policy and currently works as the Community Liaison for the Museum of Contemporary Art Chicago.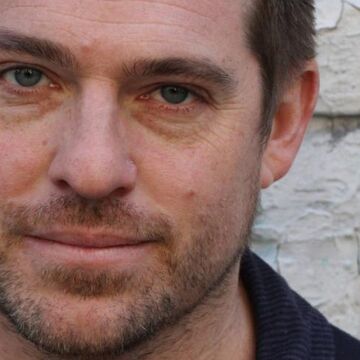 Nato Thompson (MA 2001)
Nato Thompson is the Artistic Director of Philadelphia Contemporary, an "independent and free-standing, a venue that celebrates the abundance of genre-bending, multidisciplinary practices that make up the field of contemporary art" founded in 2016. He was previously the Chief Curator and then Artistic Director at Creative Time in New York, where his exhibitions and projects included Paul Chan's production of "Waiting for Godot" in post-Katrina New Orleans, which included free public performances of Samuel Beckett's play, theatre workships, educational seminars, and more. Other major projects at Creative Time included Kara Walker's A Subtlety, and the itinerant Creative Time Summits.
Thompson began his career as a curator at MASS MoCA, where he completed numerous large-scale exhibitions such as The Interventionists: Art in the Social Sphere, a survey of political art of the 1990s. His writings have appeared in numerous publications including Art Journal, Parkett, Cabinet, and The Journal of Aesthetics and Protest. He is the author of several books and catalogues, including Seeing Power: Art and Activism in the 21st Century (2015) and Culture as Weapon: The Art of Influence in Everyday Life.
Nato Thompson earned an MA in Arts Administration & Policy in 2001, and also holds a BA in Political Theory from the University of California at Berkeley.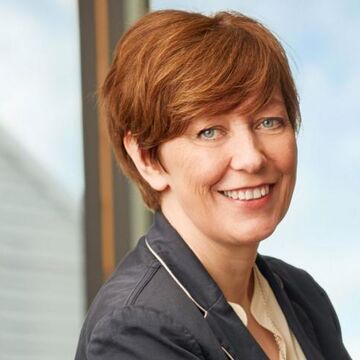 Ólöf K. Sigurðardóttir (MA 2003)
Ólöf K. Sigurðardóttir is the Director of the Reykjavik Art Museum. Previously, she served as the Director of Hafnarborg, the cultural and artistic center of Hafnarfjörður from 2008-2015 where she was responsible for the exhibitions program and other professional activities such as the museum education program, concerts and other cultural events. As an administrator at Hafnarborg she was also responsible for strategic planning, management, finance, operations and all administrative management at the museum. Sigurðardóttir began her career as the head of the education department at Reykjavík Art Museum.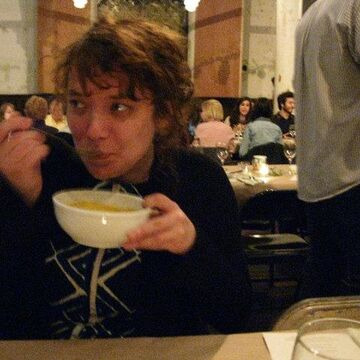 Abigail Satinsky (MA 2009)
Abigail Satinsky is an arts organizer, curator and writer on socially-engaged art. She is Curator for Exhibitions and Programs at Tufts University Art Galleries.
From 2010 – 2015, Satinsky worked at Threewalls, where she edited PHONEBOOK (a national directory of artist-run spaces and projects), co-founded the Hand-in-Glove conference and co-initiated Common Field, amongst other exhibitions and programs. She was a co-founder of the artist group InCUBATE, which started the international micro-granting network Sunday Soup, and editor of the book, Support Networks, which chronicles socially-engaged art in Chicago over the last 100 years. She was a Fellow at the John Nicholas Brown Center for Public Humanities and Cultural Heritage at Brown University.
Satinsky has been a regular contributor to Bad at Sports podcast and blog and has written for Proximity Magazine, AREA Chicago, Journal of Aesthetics and Protest, The Artist-Run Chicago Digest, and Temporary Services' Art Work: A National Conversation about Art, Labor and Economics.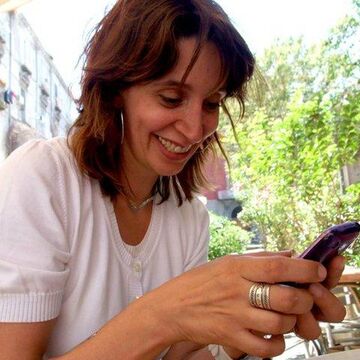 Elena Rossi (MA 2002)
Elena Rossi lives and works in Rome where she has been collaborating with MAXXI – Museo Nazionale delle Arti del XXI secolo since 2002.
Rossi has been collaborating with various galleries and institutions, in Italy and abroad, such as P.S.1 Contemporary Art Center (New York 2001), The Renaissance Society at The University of Chicago (2002), the Joan Flasch Artists' Book Collection at The School of The Art Institute of Chicago (2002), and Studio Stefania Miscetti (Rome 2003-2004).
Among her curated and co-curated exhibitions are: NETinSPACE (MAXXI, Rome, 2010 - 2011); "Quadrilateral Biennial" (Rejieka, Croazia 2010); Liquid Dance (video-screening at TEA Museum, Tenerife, Spain 2009); NetSpace; Viaggio nell'arte della Rete, MAXXI – Museo nazionale delle arti del XXI secolo (ciclo di mostre 2005 – 2008); Dalla video danza alla net.dance, nell'ambito del Festival MAXXI Visioni (MAXXI, Roma 2008); Vivono e lavorano a Roma. Nordine Sajot (Studio Stefania Miscetti, Roma 2008); Seven Ways to Say Internet with Net Art (JavaMuseum.org 2007); Food in Bytes within Time in Jazz Festival (Berchidda, Sardinia 2006).
Rossi writes for catalogues, newspapers and magazines. She is the author of Archeonet (Lalli: Siena, 2003), one of the first Italian publications on net/web art, and the editor of Eduardo Kac: Move 36 (Filigranes Éditions: Paris, 2005). She has collaborated for the online version of the newspaper "L'Unita" (focused on net art, 2005 – 2008), and she currently contributes to the magazine cura.artmagazine.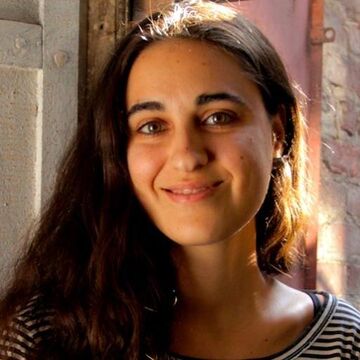 Stephanie Pereira (MA 2005)
Stephanie Pereira makes it happen. She is the Director of Creative Engagement at Kickstarter, after also having served as the Director of Learning and Engagement and the Director of the Art Program. Pereira was Eyebeam's Associate Director for Learning & Engagement, and also worked at Empire State Partnerships as Program Coordinator, and as the After-School Program Manager at Chicago Arts Partnerships in Education. She has worked with a number of arts and culture organizations, galleries and festivals to curate and produce creative programs for adults and youth.
Pereira is part of The 2050 Group, a group of thought leaders invested in exploring new models for arts integrated learning in the public education system. The mission of the group is school reform that favors learner-centered experiences, where the arts are celebrated, and cultural diversity and inclusiveness are met with pedagogical rigor.
Stephanie Pereira received her MA in Arts Administration & Policy in 2005, and also holds a BFA in Visual Art from Rutgers University.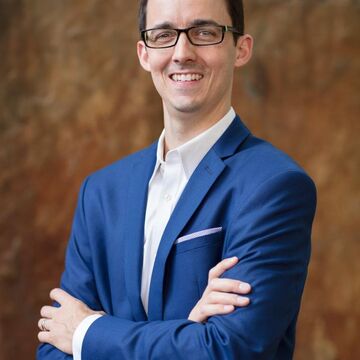 John McKinnon (MA 2008)
John McKinnon was named the Executive Director of the Elmhurst Art Museum in August 2017. Prior to that, he served as the Program Director of The Society for Contemporary Art at the Art Institute of Chicago. From 2007 to 2010, he was Assistant Curator of Modern and Contemporary Art at the Milwaukee Art Museum. While at the museum, his exhibitions included BRUCE CONNER; Fifty Works for Fifty States: The Dorothy and Herbert Vogel Collection; Andy Warhol: The Last Decade; Andy Warhol: Pop Star; Act/React: Interactive Installation Art; and On Site: Santiago Cucullu. McKinnon has independently organized group exhibitions including works by Robert Heinecken, Paul McCarthy, Jim Nutt, Otto Piene, William Pope.L, DIeter Roth, Ed Ruscha, Peter Saul, and others. He has written for Artforum, Art Papers, X-TRA, and Flash Art.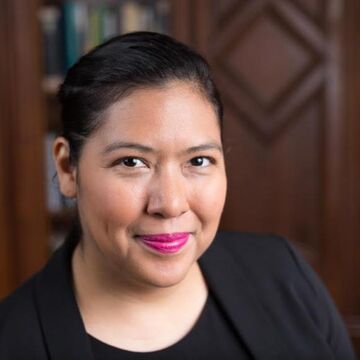 Lauren M. Pacheco (MA 2015)
Lauren M. Pacheco is a third-generation Mexican-American born and raised on Chicago's southwest side.  She is an arts and culture practitioner with 15 years of professional experience in arts administration, curation and project management.  Her experience is grounded in social practice and public engagement with a personal mandate to responsibly and respectfully invest in targeted communities.  Pacheco has become a resource to policymakers and has helped engage in the public dialogue about issues that impact artists and creative enterprises.  
She is co-founder of the Chicago Urban Art Society, the Chicago Lowrider Festival and, in 2012 – 2015 Pacheco developed and curated the award winning public art initiative, 'Art in Public Places' along the 16th street viaduct in Chicago's Pilsen community.  In September 2017, Pacheco won a public art grant that will transform outdoor vacant space in Gary, Indiana into a walkable, art-park.  Additionally, Pacheco serves as Artistic Director for #PAINTGARY, an initiative bringing over 40 pieces of public art to Downtown Gary's historic Broadway Avenue. 
Currently she serves on the executive board with Chicago Creative Reuse Exchange (CCRx), and steering committee member with the Indiana Arts Commission. She has received grant funding from the Knight Foundation, Andy Warhol Foundation for the Visual Arts, Legacy Foundation, Chicago Community Trust and the National Association for Latinos Arts and Cultures.  Pacheco has presented, and guest lectured with Creative Mornings Chicago, the Association of Arts Administration Educators, Illinois Institute of Technology's School of Architecture, Pratt Institute, the University of Chicago, Michigan State University, the Department of Cultural Affairs and Special Events, among others. She holds degrees from Northwestern University, Evanston, IL (Communication Studies), School of the Art Institute of Chicago (Arts Administration and Policy) and, the University of Illinois at Chicago (Social Work).  Pacheco is faculty lecturer at Indiana University Bloomington, and currently works as Director of Arts Programming and Engagement at Indiana University Northwest in the Fine Arts Department.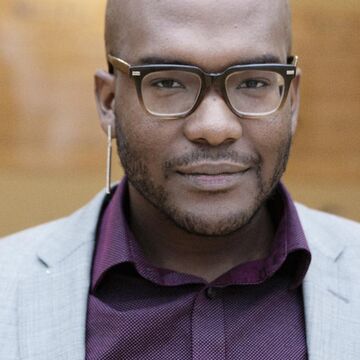 Ryan Blocker (MA 2016)
Ryan Blocker is an arts administrator, writer, and musician interested in how the arts can facilitate a more just world. He received his bachelor's degree in music performance at Furman University in Greenville, South Carolina. He is also a graduate of the School of the Art Institute of Chicago Master's of Arts Administration and Policy (MAAAP) program. His collaborative master's thesis "Racing Culture: Exploring Race, Inclusion, and Equity in the Arts" won the 2016 MAAAP department fellowship and is now taught as part of the degree curriculum. 
Blocker has published numerous articles on politics, race, and art and has been recognized by the Illinois College Press Association. Most recently, he contributed an essay to artist Helen Maurene Cooper's book project "Paint and Polish: Cultural Economy and Visual Culture from the West Side." He is the program manager for Enrich Chicago, an arts-led alliance aiming to undo racism in the arts sector and beyond. Through his work at Enrich Chicago, he advances racial equity by providing training, capacity building, and technical assistance to arts and culture organizations in the Chicago area.