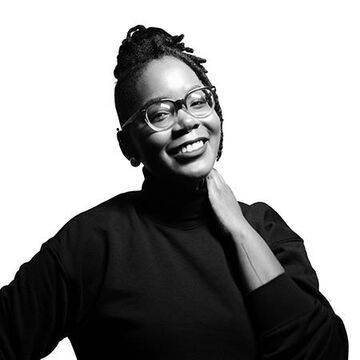 Myia Nicole Brown (MAAAP '23)
Myia Brown is a Chicago native with a degree in Studio Art from Saint Xavier University. She currently serves as the Assistant Director of Career & Professional Experience at SAIC. Her art practice centers around the individual in relation to self and the world around them. Myia seeks to further accessibility to professional development and financial security for the arts community with an emphasis on BIPOC artists.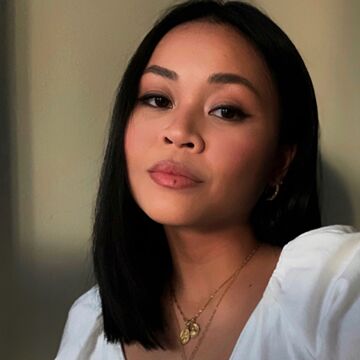 Kathryn Rose Cua (Dual '23)
Kathryn Cua is a writer, editor, and cultural organizer. Kat's background is in art history and journalism, and she has had professional experience working in art museums and galleries. Her interests in her coursework lie primarily in dreaming up alternatives to the nonprofit model, collaborative and cooperative forms of working, examining the ways in which community care can exist at an organizational level, and developing new ways of valuing and validating artists and artwork. In addition, Kat is the Project Assistant at SAIC at Homan Square and the editor-in-chief of the 2020-21 issue of emerge, the department's online journal on arts administration and policy.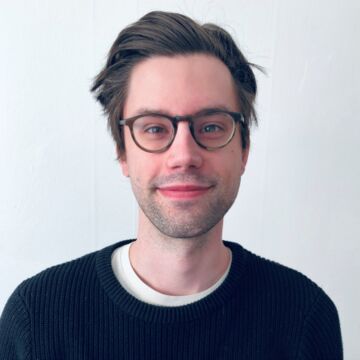 Clayton Reed Kennedy (Dual '23)
Clayton Kennedy is an arts administrator and art historian from Fowlerville, Michigan. He earned his BA in Art History and Visual Culture from Michigan State University in 2020. As an undergraduate, Clayton worked as a gallery assistant at both the MSU Broad Art Museum and the Michigan State Galleries. He also completed  an internship in arts administration at the Lansing Art Gallery and Education Center. His interests revolve around exhibition-making and the democratization of arts institutions.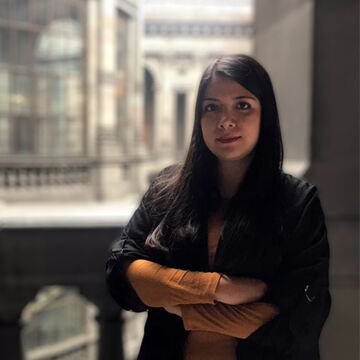 Alivé Piliado (Dual '23)
Alivé Piliado (she/her/hers) is a Mexican art historian and curator of modern and contemporary Latin American art, currently pursuing the dual MA degree in Arts Administration and Policy and Modern and Contemporary Art History at the SAIC. She holds a B.A. in Art History from Universidad Iberoamericana, Mexico City, and performed academic studies at Tel Aviv University, Israel. She currently collaborates with the curatorial department of Modern and Contemporary Art at the Art Institute of Chicago, supporting two of the department´s major projects focused on Surrealism. Before attending SAIC, Alivé served in curatorial positions in Mexican national public museums such as the Museo Nacional de Arte, MUNAL, and Museo Nacional de San Carlos. Alivé advocates and supports inclusive discourses in museums and promotes diversity both within arts organizations and in terms of audiences and community outreach.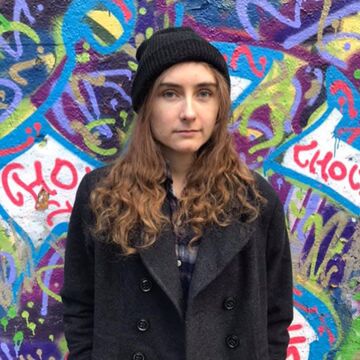 Tatyana Scott (MAAAP '23)
Tatyana Scott (MAAAP '22) is a first year student with experience working with nonprofit and management. New to Chicago, Tatyana spent the last four years in Boston where she collaborated with artists and activists. She has been involved with fundraising ventures through art shows, has led volunteer networks, and has worked with multiple cooperatives and independent artist groups. Tatyana earned her BFA in Studio Art with an emphasis in Painting and Drawing from Eastern New Mexico University in 2016, where she worked with The Runnels Gallery and The Runnels Library Collection.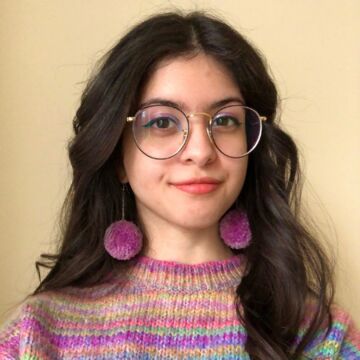 Gabriela Trinidad- Pérez (Dual '23)
Gabriela Trinidad-Pérez (MAAAP, MAAH '23) is a Caribbean art professional and student in her first year of the dual degree program in Modern and Contemporary Art History and Arts Administration & Policy at SAIC. She earned a BA in Sociology and Art History from the University of Puerto Rico. Her academic practice engages an interdisciplinary approach in the sectors of queer and gender theory, visual culture, cultural identity, and contemporary art like photography and film. She focuses on contemporary artistic connections between the United States and Puerto Rico, while also working in spaces that foster, promote and cater to queer, BIPOC, Latinx and Caribbean communities. Previously, Gabriela has held positions in the academic magazine Visión Doble, the research center CRiiAS and the production company Como Imágenes. Currently, she works as a Teaching Assistant in the Art History, Theory & Criticism department at SAIC. During her free time, Gabriela creates mosaics, hoping to bridge the gaps between craft and contemporary art through her work.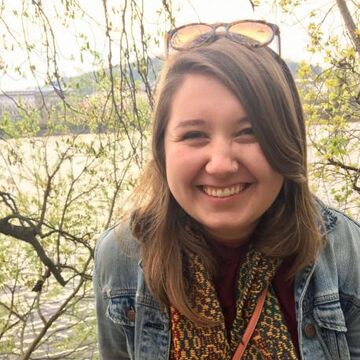 Chloe Elizabeth Oslin (Dual '23)
Chloe Oslin is a Dual Degree-seeking graduate student at SAIC. In May 2018, she completed a double-major BA in English and Arts & Visual Culture at Bates College in Lewiston, Maine. While at Bates College, Chloe wrote two theses; one focused on Kiki Smith and Abject Feminist art, and the other on understanding "quality" in the traditional literary world through the lens of Rupi Kaur's poetry and reputation. Originally from the Pacific Northwest, Chloe returned after completing her bachelor's to work for a number of private collections and as a tutor at a college writing center. Chloe is interested in pursuing a career in the Arts Administration field, most likely focused on non-profit, community-building, and equity work. Aside from school, Chloe is currently interning for the Center on Contemporary Art in Seattle, WA as the Administration & Grants Intern and working for SAIC as a TA and Graduate Assistant in the Campus Life department.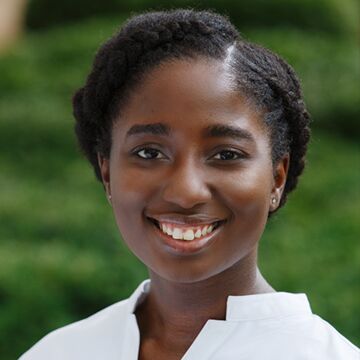 Justice Henderson (Dual '23)
Justice Henderson is an emerging art administrator, art historian and artist interested in community engagement, curatorial work and creative placemaking. Justice earned her B.F.A in painting and a B.A. in public relations at the University of Arkansas in Fayetteville. With experience in museum interpretations and data collection, she is pursuing the dual degree program in Arts Administration and Policy and Modern and Contemporary Art History to create equitable spaces for providing resources and opportunities to artists. Her current research focuses on embodied knowledge through everyday objects and experiences, epistemic diversity stemming from community and individual narratives, and ecological views of arts and culture.
Michelle Davo Ortiz (Dual '24)
Michelle Davo Ortiz is an arts administrator and researcher from Mexico City. She is carrying out the dual degree at SAIC with the support of the Fulbright-Garcia Robles fellowship, the Jumex Museum scholarship, and the SAIC's Pritzker Scholarship. Since 2018, Michelle has worked as the project coordinator of El Insulto Archive, where she co-curated the exhibitions "Please touch. Embracing the Memories of Desire" at La Postal-Terremoto and "A Particular Collection" at Noche de Archivos Abiertos. She has also worked as the Communication Coordinator of Vulgar -- a sex education collective focused on pleasure and social justice, a curatorial volunteer for Museo Nacional de Arte, and a mediation volunteer for Museo Jumex de Arte Contemporáneo. Her research centers on the intersections of sexuality, affect, and social justice in theoretical and historiographic arts studies.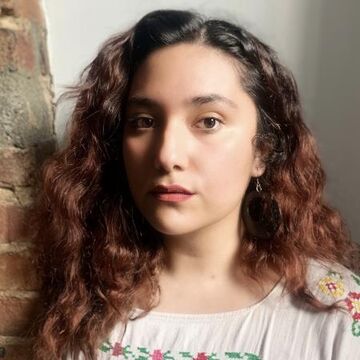 Maya Ortiz Saucedo (Dual '24)
Maya Ortiz Saucedo (Dual 24') is a curator, artist, writer and researcher from Chicago, IL. Born and raised in Humboldt Park and Pilsen, her work revolves around studying the effects of art, artists and arts institutions on housing, space and community. After receiving her BFA from the Rhode Island School of Design in 2018, she worked and interned at various museum institutions, including the National Museum of Mexican Art in Chicago, IL and The Whitney Museum of American Art in New York, NY. Her writing has been featured in The Latinx Project NYU's publication Intervenxions (Adopting Performance: A Conversation with Benjamin Lundberg Torres Sánchez, Sept 1, 2020), and most recently in the publication Digimyths (Notes on Navigating the Colonial Universe, 2021). As a curator and researcher, she has focused on Latinx Art, specifically within the US. Her most recent work as a researcher has been Maelstrom: A Visual Essay with artist Teresita Fernández (Nov. 2020)  and recently curated the group exhibition HILOS at LatchKey Gallery, New York.
Reilly Ribeiro (MAAAP '23)
Reilly Ribeiro (she/her/hers) earned her BFA with an emphasis on unconventional printmaking and interactive sculpture from the School of the Art Institute of Chicago in 2020. She is continuing her education through the school's Arts Administration & Policy graduate program (MAAAP 2023). During the third and fourth years of undergraduate school, she developed an interest in student affairs in higher education through her resident advisor (RA) job. Reilly became passionate about helping ease the difficult transition into the college environment for first time freshmen, which paved the way into the dual action of working her current position as Graduate Coordinator of the "First-Gen @ SAIC '' program while studying in the arts administration department.  She currently focuses on developing social, artistic, and educational curriculum for First-Generation College Students, specifically in the first year of their undergraduate careers. With the added stress of COVID-19, she continues to develop an emphasis on mental health, especially within this community, and she is learning how to alter curriculum to meet the varied and developing needs of both the students and their families. Today, Reilly considers herself a continuously learning and practicing interdisciplinary artist and art administrator.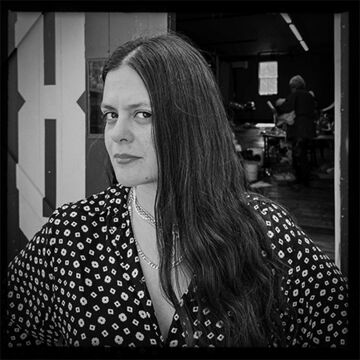 Inés Aranago-Guingue (MAAAP '23)
Inés Arango-Guingue is a curator, artist and writer from Bogotá, Colombia.  She has organized exhibitions in Bogotá, New York City, Barranquilla and Cali, and led residencies and art education programs in Colombia and Chicago. Believing in art's potential to mobilize ideas and shift paradigms, Arango-Guingue is committed to radical and irrational femininity, engaging with contexts that explore non-rationality as a change-inducing practice. She most recently curated and facilitated Fantasmas Y Paratexto (Ghosts and Paratext) at Museo del Banco de La República in Bogotá, a five-month long residency and exhibition program financed with a grant awarded by the city of Bogotá. As part of the School of the Art Institute of Chicago's Master of Arts Administration and Policy's 2023 cohort, Inés is co-editor of the department's journal, Emerge and a Graduate Fellow of SAIC's Institute for Curatorial Research and Practice.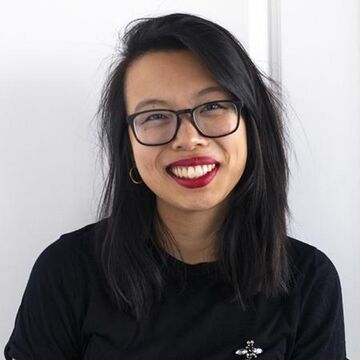 Erica Cheung (Dual '24)
Erica Cheung is a Chicago-based arts professional, writer, and artist. Building on prior experience in the commercial art world, she is currently a first year student in the Dual Degree MA Arts Administration and Policy and MA Modern and Contemporary Art History, Theory and Criticism program at the School of the Art Institute of Chicago. Her primary areas of interest include contemporary photography, immigrant and diasporic narratives, futurist modes of thinking, and the structure and function (or lack thereof) of arts institutions.
Within her arts practice, Erica is interested in Asian American identities and the tensions that arise through these identities' various intersections with popular culture and media, traditional immigrant family values, the environment, and race relations in America. Her personal work manifests itself in a range of media, including photography, text, collage, and experimental sound and video. Erica received a BA in English and Visual & Dramatic Arts with a concentration in Film/Photography from Rice University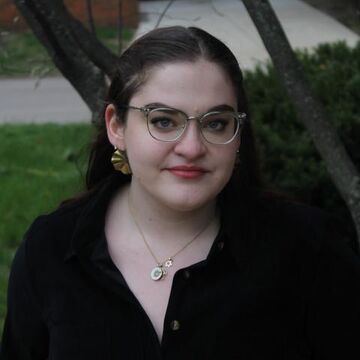 Lauren Woolf (Dual '24)
Lauren Woolf grew up in the suburbs of Philadelphia and spent her childhood exploring museums and cultural landmarks in the Northeast U.S, which cultivated a love for art history and the museum. She graduated in May of 2021 from Beloit College, having pursued a double major in History and Art History with a minor in Museum Studies. In her undergraduate years, Lauren worked and interned at a number of organizations, including the Mercer Museum and Bucks County Historical Society, James A. Michener Art Museum, Wright Museum of Art, and Philadelphia Museum of Art. Lauren is a first year student in the Dual Degree Master's program in Art History and Arts Administration at SAIC. She is interested in 20th century Eastern and Central European applied arts through queer and transnational lenses, legacies and impacts of the historic museum, resource accessibility in public art spaces, and exploring the museum's role today.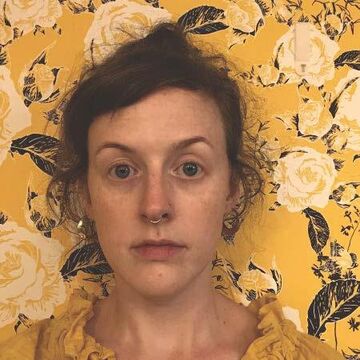 Sarah Elizabeth Pendley (MAAAP)
Sarah is an artist and arts administrator pursuing her MA in Arts Administration and Policy. She holds a BFA in Fibers from Colorado State University and has experience in gallery coordination, studio assisting, and building a creative community. Sarah's artistic practice focuses on breaking down barriers between the sacred and secular through textiles and soft sculpture. As a student, she is interested in exploring how archival and conservation practices can be used to restore lost narratives to individuals and communities.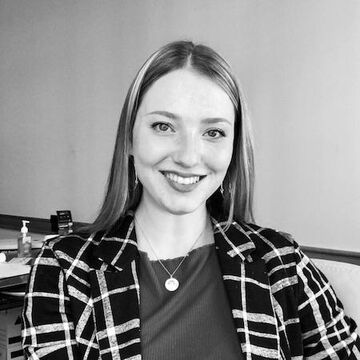 Jane Grossman (MAAAP '23)
Jane Grossman is a Chicago native. She graduated from the University of Illinois at Chicago with a B.A. in Anthropology, and she is currently in her first year of the MAAAP program at SAIC. As an undergrad, Jane interned in anthropology collections at the Field Museum of Natural History for almost two years before traveling to Romania to study and practice archaeology. Upon returning to Chicago, she began her career as a legal assistant and received a certificate in Museum Studies from Northwestern. In addition to her work in law, Jane is currently the Museum Coordinator of the Elmhurst History Museum in Elmhurst, Illinois. She is interested in studying accessibility and inclusivity in cultural institutions, and her areas of focus are arts administration, collections management, preservation, and archival studies.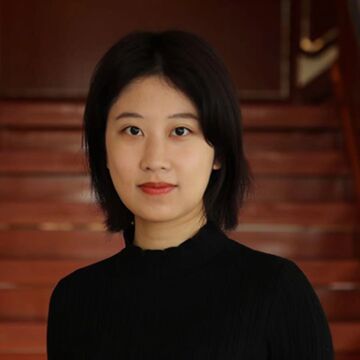 Yunyao Que (Dual '23)
Yunyao Que is a second-year graduate of the dual degree program. Born in Shanghai, she has worked in various local art institutions to gain experience in exhibition research, public education, and on-site coordination with artists. She previously contributed to contemporary art exhibitions in Long Museum, the performance festival in Power Station of Art, and assisted the specialists in Christie's. 
Holding a bachelor's degree in marketing, Yunyao strongly feels the need to combine art knowledge and business skills to support emerging artists and make art more accessible to the public. She loves land art festivals and exploring local art&craft markets during her worldwide travels. She believes that art is the universal language for people of all backgrounds. Now Yunyao is on the journey of exploring Chicago and writing articles for SAIC's F News to bring her thoughts to the public. Feel free to reach her at yque1@saic.edu and talk about any artistic ideas!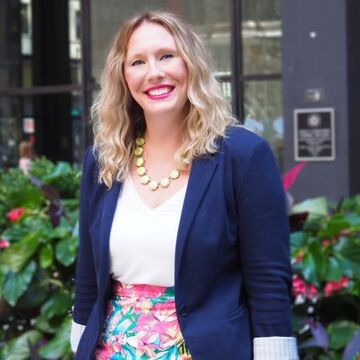 Megan A. Morton (MAAAP '23)
Megan is a graduate student pursuing a master's degree in Arts Administration and Policy at SAIC. She is an arts administrator, lawyer, yogi, dancer, writer, and performer who was raised in Nebraska and has lived in Chicago for ten years. Megan currently serves as the Treasurer of the Auxiliary Board of the Auditorium Theatre of Roosevelt University in Chicago and volunteers at the Art Institute of Chicago. Megan has extensive professional experience in leadership, team building and administration, and non-profit events management and fundraising. She is passionate about the theatre, fine arts, and public art access in Chicago. Megan's calling is to build and maintain systems to support artists and keep art thriving in local communities. She holds a Journalism degree from the University of Nebraska-Lincoln, a Juris Doctor Degree from Chicago-Kent College of Law, and is a licensed attorney in the state of Illinois.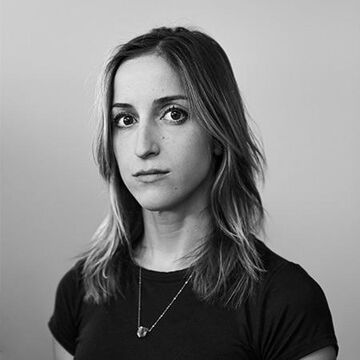 Jakki Cafarelli (MAAAP '23)
Jakki Cafarelli is a born and raised southside Chi-town gal. She graduated with a BFA from the Kansas City Art Institute in 2010 with a focus in Sculpture, specifically public and community art. After a bit of traveling and adventures, Jakki returned to Chicago and has worked in the metal fabrication industry for eight years. She opened her own art gallery in the Pilsen neighborhood to feature the work of local artists, showcase her furniture design, and host skill-sharing workshops and concerts. Managing a gallery made Jakki realize that she needed to learn more about Arts Administration, which led to her current studies as a first year MAAAP student.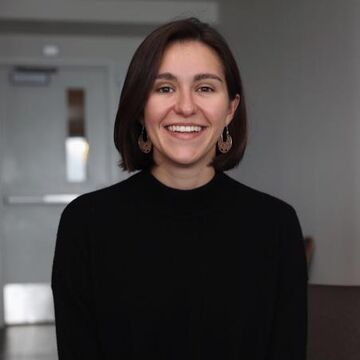 Sigrid Neptun (MAAAP '23)
Sigrid Neptun (she/her/hers) is an arts administrator, dancer, and visual artist from the Chicagoland area. Previously, she interned with various arts organizations, including the Boston Ballet, Hubbard Street Dance Chicago, the Arts and Business Council of Chicago, as well as the John F. Kennedy Center for the Performing Arts. In these roles, she supported volunteer management, development, marketing efforts, contracts, and company management. Looking forward, she is interested in further developing her administrative practice and exploring systems of support and methods of resource development for independent artists. 
Currently, she is a graduate student studying Arts Administration and Policy at SAIC, the Development intern for the Chicago Dancemakers Forum, and the Graphic Designer for Companion Cooperative. She holds a B.A. in English from Boston University with a minor in Visual Arts.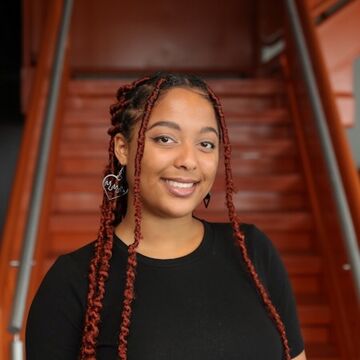 Britton Farrell (MAAAP '23)
Britton Farrell is pursuing a master's degree in the Arts Administration and Policy program at the School of the Art Institute of Chicago. Originally from the Metro-Detroit area, she received her Bachelors of Art with double minors in African American Studies and Art History from Wayne State University. Before attending SAIC, Britton worked with local nonprofit organizations through youth development and engagement initiatives. Her artwork has been featured in Wayne State Universities Graduating Seniors virtual exhibition and the Trap Music Museums Juneteenth art exhibition in Atlanta, Georgia. Her interests revolve around providing an outlet for artistic expression for BIPOC artists and topics, and those in pursuit of enhancing their creative minds.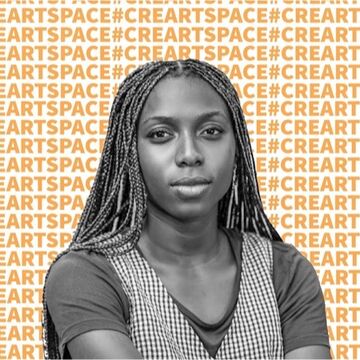 Benita Nnenna Nnachortam (MAAAP '23)
Benita  Nnachortam is an Artist and Arts Administrator. She is the Founder and Creative Director of Kuta Arts Foundation (2017), a pro-youth art community, and BenTeller Media (2016), a dynamic media company based in Nigeria. Benita was the Special Assistant-Official Photographer at the Ogun State Governors Office Nigeria for three years. Her most recent initiatives are Afrikan Creative Hubs Network and the School of Visual Arts Podcast. Benita holds a BSc in International Law and Diplomacy and is currently studying (M.A) Arts Administration & Policy at SAIC while working with her department as a Graduate Assistant and Co-editor of the annual journal; Emerge. She is passionate about the intersection of media, art, and culture for development and is dedicated to inspiring and empowering youths through her work and life.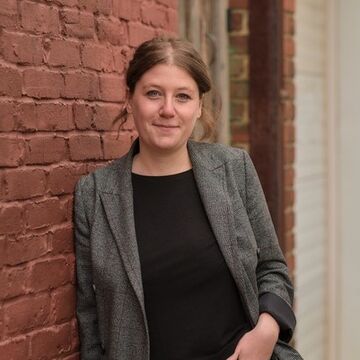 Nina Friedman (MAAAP '23)
Nina Friedman is an arts administrator with a passion for contemporary art. Originally from Boston, she moved to Pittsburgh after completing her Bachelor's Degree in Art History from the University of Vermont in 2016. Nina has worked at a wide array of institutions such as the Andy Warhol Museum, Carnegie Museum of Art, and the Mattress Factory Museum of Contemporary Art. She has been a board member at Bunker Projects since 2018. She is currently working on a Masters of Arts Administration at the School of the Art Institute of Chicago.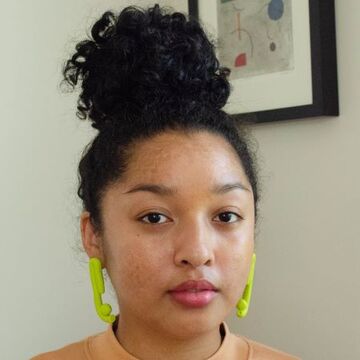 Sidney Mori Garrett (MAAAP '23)
Sidney Mori Garrett is a Chicago, IL based curator, arts organizer, and artist. She is originally from Houston, TX. She graduated from the University of Houston in 2016 with a Bachelor of Fine Arts in Photography and Digital Media. Garrett has created work that has exhibited nationally and internationally at Alabama Song Art Space, Blaffer Art Museum, Art Licks Weekend and Wedge Gallery, among others.
Her written works have been published in Byline Houston, Gulf Coast Journal, and The Smartest Thing. In 2017, Garrett performed in Scales with Solange Knowles at the Chianti Foundation in Marfa, TX and later continued to work with Knowles in 2019 for When I Get Home. She has also curated exhibitions for Project Row Houses Community Gallery and ICOSA's 2020 Open Space exhibition. Her practice acts through inclusivity, mindfulness, and challenging the traditional, hetero-normative, white-centered art spaces. Garrett has held previous positions at Lawndale Art Center, Barbara Davis Gallery and Contemporary Arts Museum Houston, while also serving as an Artist Board member for Art League Houston from 2018-2019. She is currently Curatorial Assistant and Art Coordinator at Project Row Houses and a graduate student at the School of the Art Institute of Chicago studying Art Administration and Policy.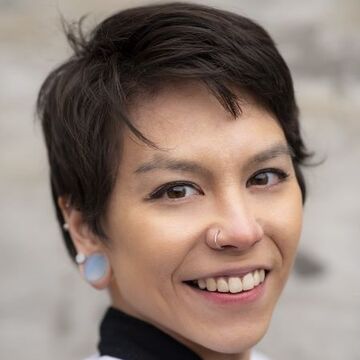 Lindsey Hayakawa (MAAAP '23)
Lindsey Hayakawa is an artist and nonprofit administrator originally from Pittsburgh, Pennsylvania, and currently lives and works in Chicago, Illinois.  She received her Bachelor of Fine Arts degree in Ceramics and an Art History Minor from Pennsylvania State University in 2012.  Her recent artwork uses ceramic and fiber art processes to create sculptures and installations.  Hayakawa has exhibited her artwork nationally, primarily in Pittsburgh.  She has volunteered for Art All Night Pittsburgh and the Penn Hills Arts Council.  Since 2015, Hayakawa has worked in development,  fundraising and communications for Sojourner House, a Pittsburgh-based nonprofit organization that provides housing and addiction treatment services to families, specifically mothers with children.  Hayakawa has over six years of experience in executive level administrative support, donor database management, coordinating fundraising events, design project management, as well as grant writing and funding research.  She is currently working as a graduate assistant for the Department of Arts Administration and Policy at the School of the Art Institute of Chicago, where she is pursuing a Master of Arts in Arts Administration and Policy.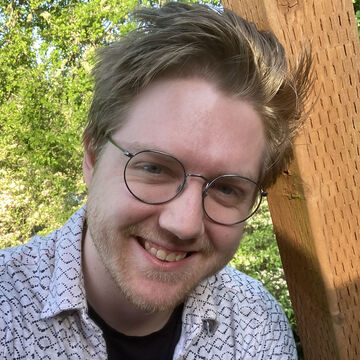 Glenn B. Rust (MAAAP '24)
Glenn B. Rust has spent the last five years living in Chicago first receiving his Bachelor's of Arts in Playwriting from Columbia College Chicago, then working as the Technical Director for the longstanding playwrights' theatre Chicago Dramatists. Glenn has dedicated his career to the development of new work whether it be his own or his peers' by creating multiple new play festivals both in college and the professional theatre world. He has joined SAIC's MAAAP program to fill out his toolkit to better serve the theatre community. Glenn believes the development of new plays and the building of relationships between theatre makers and other arts/culture leaders will be key to bringing the theatre scene into a new era. His reading series Playwrights Aloud has continued its work at Columbia College Chicago following his graduation and at Chicago Dramatists after he left the organization. He hopes to continue to develop more reading/performance opportunities here at SAIC and beyond.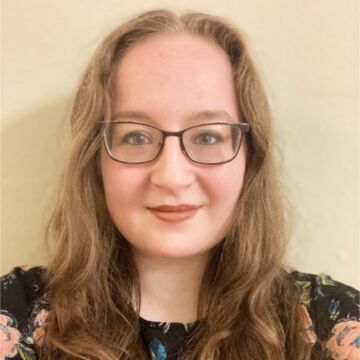 Christine Magill (Dual '23)
Christine Magill is a curator, art historian, arts administrator, writer, and cat whisperer currently living in Chicago, Illinois, where she is pursuing a dual MA in Modern and Contemporary Art History and Arts Administration and Policy at the School of the Art Institute of Chicago.  Her work tackles broad, omnipresent concepts in modern society and reconfigures them to bring forward new levels of understanding by finding connections and bridging gaps in art and cultural history across the globe.  Her current research examines the use of propaganda and subliminal messaging in large-scale cultural institutions, tracing propaganda tactics from the birth of the museum to contemporary practices. Also interested in languages, translations, cultural differences, and global understanding, Christine holds a BA from Boston University in French Studies, speaks fluent French alongside her native English, and is working on her literacy in Korean, Danish, and German.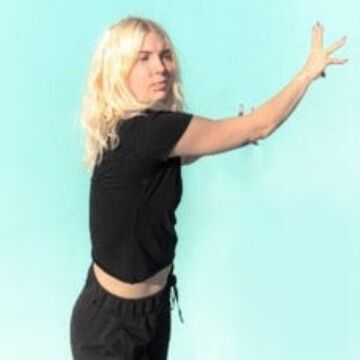 Georgia Patterson (MAAAP '23)
Georgia Patterson is an artist, dancer, and arts administrator from the Chicagoland area. She is currently pursuing her passion for art through her graduate studies at the School of the Art Institute of Chicago, working towards her Masters in Arts Administration and Policy. She graduated in 2021 with a BFA in Modern Dance and a minor in Art History from the University of Utah. Throughout her life, she has been involved in a variety of dance works and participated in multiple showcases. Her training consisted of closely studying under Bea Rashid, Mike Gosney, Julie Cartier, and many more artists and educators based in Chicago. She has trained at Orsolina 28, Hubbard Street Dance Chicago, New Dialect, Ririe-Woodbury, and with other freelance artists. She also worked with the Utah Museum of Contemporary Art, the Weinberg College of Arts and Sciences at Northwestern University, and the C.A.M.P. (Chicago's Cultural Asset Mapping Project).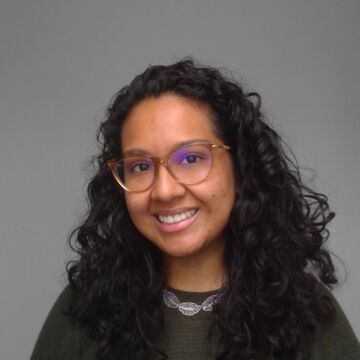 Karina Quintana (MAAAP '24)
Karina is a child of Mexican immigrants and a first-generation college graduate with a BA in Studio Art from Bard College. Upon graduating from Bard she served two years with AmeriCorps. as a Scholar Coach at George Westinghouse College Prep in Chicago for the Schuler Scholar Program. Her focus as a Scholar Coach was to mentor and prepare underrepresented high school students for entry and success in college. Her interest in the arts and access led her to The Art Center of Highland Park (TACHP) where she was a Development Intern supporting the Development Director in updating fundraising procedures and then promoted to Administrative Assistant. During the pandemic Karina was working at Chicago Artists Coalition primarily as Development and Communications Manager. Currently she is Program Manager at ChiArts Foundation where she is building the foundation for alumni engagement for The Chicago High School for the Arts.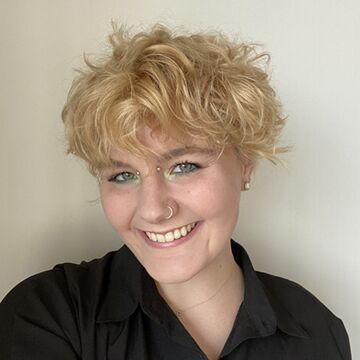 Riley Gunderson (Dual '25)
Riley Gunderson (they/them) is a first-year graduate student at SAIC. They recently graduated from Parsons School of Design with a BFA in Fine Arts and a Minor in Art and Design History. Riley is interested in experimentation and interdisciplinary processes, leading them to work across a variety of media. In every form it takes, their work combines methodical research and intuitive practices. They use visual and written means to explore themes such as memory, history, and perception, specifically concerning queer/trans identity and feminist thought. Through their work, they hope to increase equity within the arts and broaden the narratives surrounding who makes art, why they make it, and whom they make it for. Riley's work has been featured in a variety of exhibitions and publications, including 10011 Magazine; The New School, New York, NY; Greenpoint Gallery, Brooklyn, NY; Bridgeport Art Center, Chicago, IL; and more.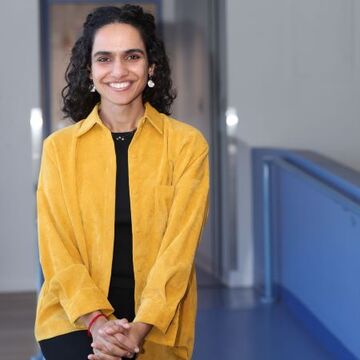 Moakshaa Vohra (MAAAP '24)
Moakshaa Vohra is an arts administrator. She has been involved in the planning, managing, and execution of multiple curatorial projects focusing on lens-based media in South Asia. She graduated from Srishti Manipal Institute of Art, Design, and Technology, Bengaluru in 2016 with a Bachelor's in Contemporary Art Practice with a minor in Film. Her interest areas are cinema studies and intermedia practices. Currently, she is based in Chicago and is a graduate student in the Arts Administration and Policy program at the School of the Art Institute of Chicago.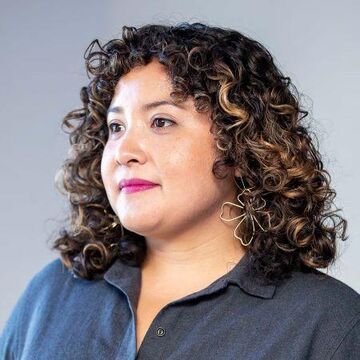 Yesenia Bello (MAAAP '23)
Yesenia Bello is a Chicago-based artist from Norristown, PA. Through an adaptive process of art-making, administration, and organizing she uses drawing, fabric installation, clay sculpture, collage, creative workshops, and writing to reflect on her lived experience as a Mexican-American woman as it relates to language, connection, and the navigating of space. Providing direct support for artists—especially those historically excluded—and upholding transparency and curiosity are core to her artist-administrative practice.
Years of working in arts fundraising have led her to collaborate with organizations such as Albany Park Theater Project, Chicago Artists Coalition, Vox Populi, and the Museum of Contemporary Art Chicago. Her work has been exhibited internationally, through platforms like Tiger Strikes Asteroid, Heaven Gallery, Chicago Cultural Center, and Scotty. As a teen, she was co-founder and organizer of Walla Fest (2011–2016), a volunteer-run music and arts festival with the aim to build welcoming creative space for youth artists in the surrounding Philadelphia area. Currently, Yesenia co-runs Companion Co-op, is on the board of ACRE, and is the Assistant Director of Donor Relations and Communications at SAIC.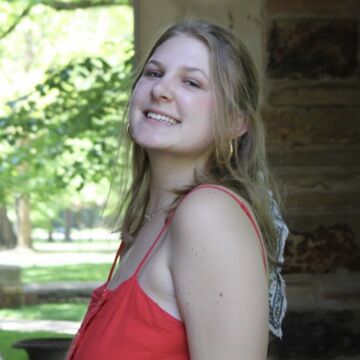 Caitlin Abigail Cooner (Dual '25)
Caitlin is a first year graduate student in the dual degree program. She grew up in Houston, Texas and recently graduated from Rhodes College with an MA in art history and a minor in religious studies. Her interests lie in the intersection of art and politics in modern and contemporary American art, with a focus on feminism. She has previously interned with various arts organizations, including the Memphis Brooks Museum of Art, the Dixon Gallery and Gardens, and Studio Gallery in Washington D.C. Through these organizations, she has gained experience working in museum curation, education, development, and event planning. She is currently working as a teaching assistant in the art history department at SAIC. She is hoping to use her degree to learn more about arts administration and find her niche in the art world. She is interested in pursuing a career in museum administration to promote the work of artists who have been excluded from the art historical canon.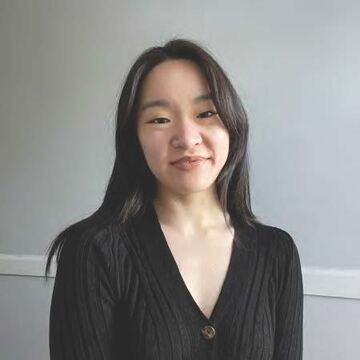 Gemma Kim (Dual '25)
Gemma is a first year graduate student in the dual degree program at SAIC. Originally from Montgomery County, Maryland, she received her BA with a double major in Art History and English at the University of Maryland, College Park in 2019. At UMD, her thesis focused on the manipulation of facial imagery and facial disfiguration in contemporary U.S. literature as it relates to critical race theory, mental and physical displacement, and questions of multiethnic identity within narratives of diaspora. Prior to pursuing her graduate degree, Gemma spent time volunteering at a local arts nonprofit organization in her area. Her interests include installation and mixed media, the effects of social and cultural movements on the production of art, and issues of equity and access in arts institutions. She is interested in pursuing a career in arts administration to be able to facilitate better accessibility and inclusivity within the arts and the communities they serve.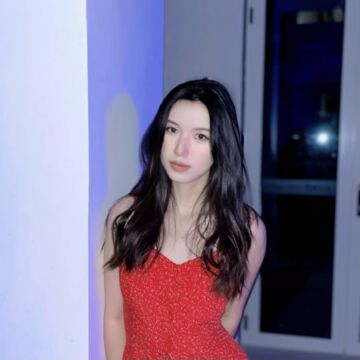 Tessie Shi Tang (Dual '25)
Shi Tang (Tessie) is a curator and artist currently living and working in Chicago. She has a degree in public art and during her undergraduate years she explored the use of different media in the public sphere as an artist; she also worked in different art institutions, gaining experience in exhibition research, public education, etc.
She notes that today's relational space has been infested with total objectification. She wants to explore how art can be used as a new social intermediary to generate new life possibilities in communities, and what is the role of art institutions and boards in this regard.
Tessie is a first-year student in the Dual Degree Master's program in Art History and Arts Administration at SAIC. She is looking forward to comparing community construction research in China and Chicago, exploring the differences between cultures in the context of globalization and the ways in which art is integrated into communities in different institutional and social contexts.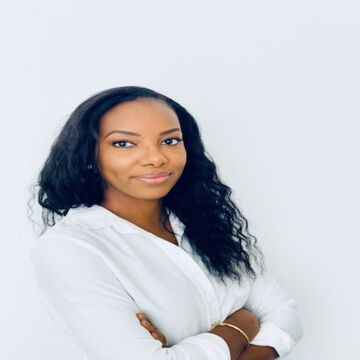 Adama Ka (MAAAP '24)
Adama Ka is Senegalese, with 15 years of experience in the financial sector. She began her career at the World Bank and spent two decades between Paris and Luxembourg, working in the consulting, banking, and private equity sectors.
She moved to Chicago in 2020, where she launched an itinerant art gallery focusing on the curation of exhibition projects in Chicago and internationally, with artists who create works exploring issues of gender, race, environment, and social inequality. She is the founder of Racines Consulting, a consulting firm providing services to financial institutions, governments, and cultural organizations.
She holds a master's degree in international business with a major in finance. Passionate about the intersection between art, business, culture, and finance, she is looking to combine arts administration skills and her background in finance, to support the cultural sector.