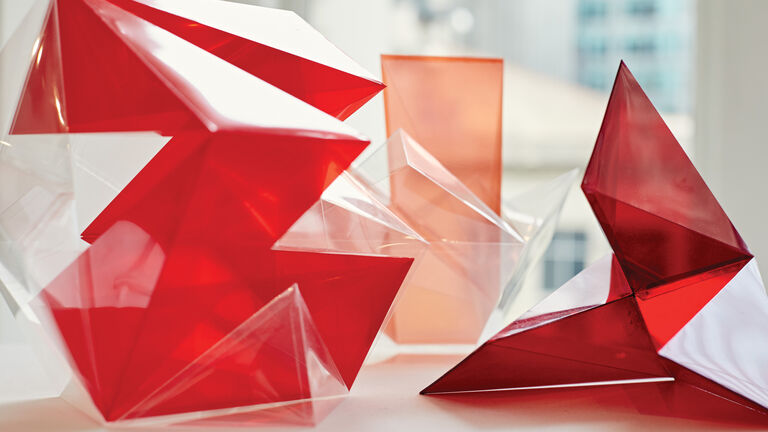 Li Han, DeBach–the Visualization of Bach's "Well-Tempered Clavichord," 2016–2017
Registration
All students currently enrolled at SAIC register for their courses online using SAIC Self-Service system. In addition to an online enrollment form, Self-Service offers class schedules and course descriptions to help ensure a smooth registration process. You are also able to search our online course search to learn more about the courses offered at SAIC.
Most degree students will receive an enrollment appointment specifying the date and time they may register for classes. Appointments are calculated based on the number of credits students have completed. You can find your specific enrollment appointment by logging into the SAIC Self-Service system.
To be eligible to register on your advance registration date, you must meet all outstanding financial obligations before the advance registration dates. Please check for holds in Self-Service before registration begins.

New degree-seeking students will register with the assistance of the Office of Admissions. Please call Admissions at 800.232.7242 for an appointment to register.
Specific enrollment appointments for continuing students can be found in SAIC Self-Service. Enrollment appointments are based on current credits completed.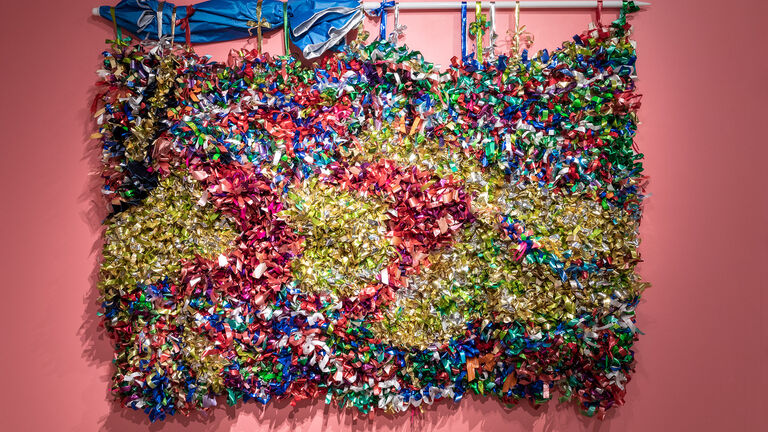 Kenna Stark, To Be Big, 2019, found holiday gift bows, beach umbrella, curtain panel
Cross-listed Courses & Designating Credit
You can register directly for the kind of credit you want to earn from a course if the course is available for more than one type of credit (e.g., studio credit, academic elective credit, art history credit, or liberal arts). For example, if a course is cross-listed in both ART HISTORY and HUMANITIES, you may register to automatically receive Art History credit simply by using the Art History class number when registering, and to receive Humanities credit, use the Humanities course class number when registering.
Courses that are listed in three areas work the same way:
Class # Dept. Cat. # Title
1297 ARTHI 5902 Exhibition Process
[Art History credit]
1299 ARTSAD 5902 Exhibition Process
[Arts Administration elective credit]
1300 ARTSAD 5902 Exhibition Process
[appears under Exhibition Studies]
Update Your Address
Each term we begin our address drive. We care about your privacy, but we also NEED to reach you at certain important times. Please take a minute to update your address online through SAIC Self-Service.