Info for Faculty
Education abroad programs deeply impact both the academic and personal development of our students and are intended to be an integral part of the student experience at SAIC. We are here to support and mentor faculty who are in the various phases of consideration, planning and/or directing short-term programs with advice, policy guidance, and curricular and logistical considerations.

Study Trip Proposal and Development Guidelines Info Session
 


Below you can access Study Trip Proposal and Development Guide and corresponding material that should serve as a framework for preparing, planning and submitting your proposal. Please review the Guidelines to familiarize yourself with the proposal process. Supplemental materials are available for view and download in various formats.  
Study Trip Proposal Steps:  
Study Trip Course Proposal: Part 1 Google Form  
Study Trip Course Proposal: Part 2 Google Form  

Required supplemental materials:   
Itinerary - PDF WORD  
Course Syllabus - PDF WORD  
Budget Proposal Worksheet -  PDF EXCEL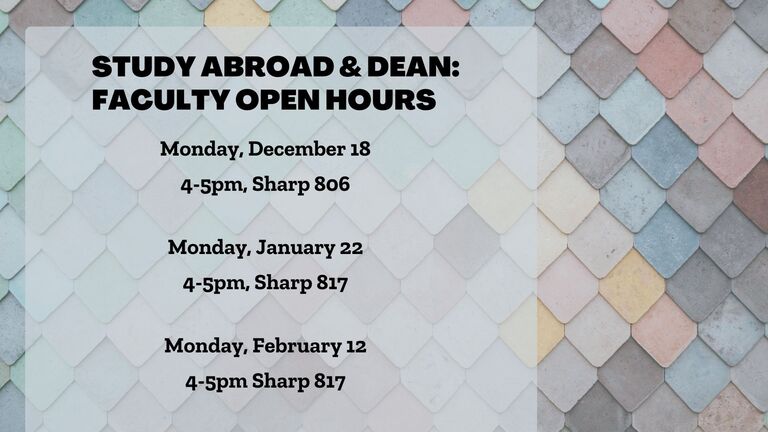 Study Abroad & Dean: Faculty Open Hours
Study Abroad is looking forward to working with faculty as their progress through the proposal process. We are available via email, phone and for virtual and in-person meetings, please email studyabroad@saic.edu to schedule. We also invite you to join us and the Dean of Undergraduate Studies for Faculty Open Hours! This is a great opportunity to ask your questions, connect with our offices and other faculty and share experiences.