Art Connects Us, Volume 10
At the School of the Art Institute of Chicago (SAIC), our community has responded to the current moment as true citizen artists.
Their work demonstrates a belief in our interconnectedness as people and our shared responsibility to make positive change. We know headlines may be overwhelming these days, so below you'll find good news highlighting the incredible efforts of SAIC's artists and designers to forge and deepen connections with our communities.
We hope it inspires you for the week ahead.
Volume 1
Volume 2
Volume 3
Volume 4
Volume 5
Volume 6
Volume 7
Volume 8
Volume 9
Image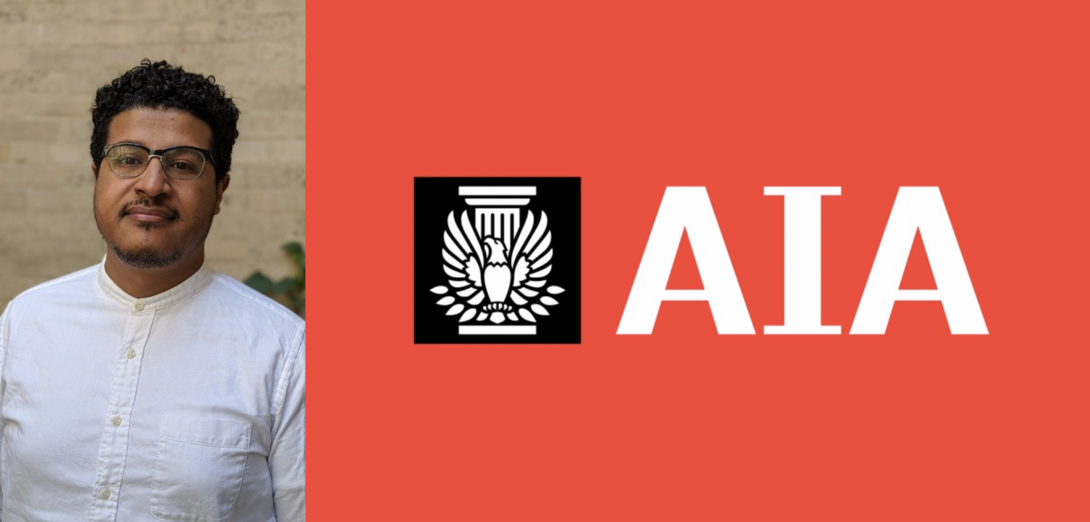 Student Roberto Quiroz Receives AIA Diversity Scholarship
This summer, the American Institute of Architects (AIA) Chicago honored student Roberto Quiroz with their Diversity Scholarship. Launched in honor of AIA's 150th anniversary, the $6,000 scholarship is meant to attract diverse, talented professionals to the city, recognizing the unique contributions they can make to the profession. "I'm realizing the role of an architect is about much more than design," Quiroz said. "We can improve lives through design [and] influence the way people are and interact." read more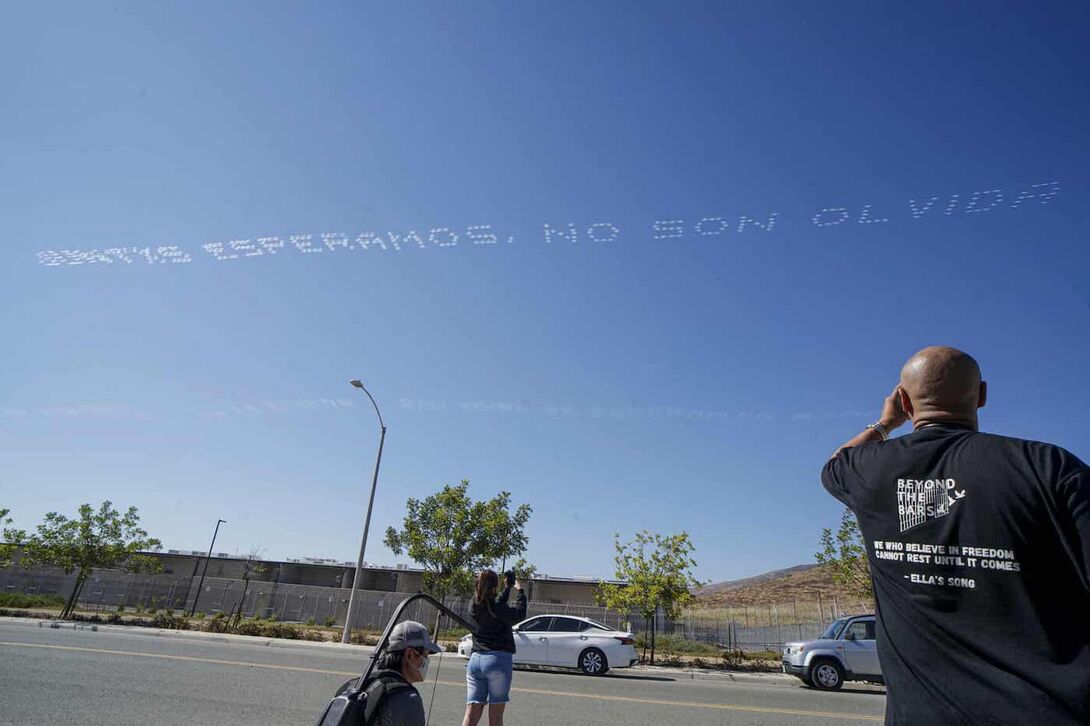 Assistant Professor Maria Gaspar Takes to the Sky for Immigration and Mass Incarceration Reform
Assistant Professor Maria Gaspar joined a coalition of 80 artists and activists, who over the 4th of July weekend scrawled messages of hope and resistance in skywriting over cities across the country. The campaign, titled #XMAP: In Plain Sight, was formed in support of the abolition of immigration detention and mass incarceration, and the cities chosen are locations of US Customs and Border Protection agencies, immigration courts, and detention facilities. read more
Image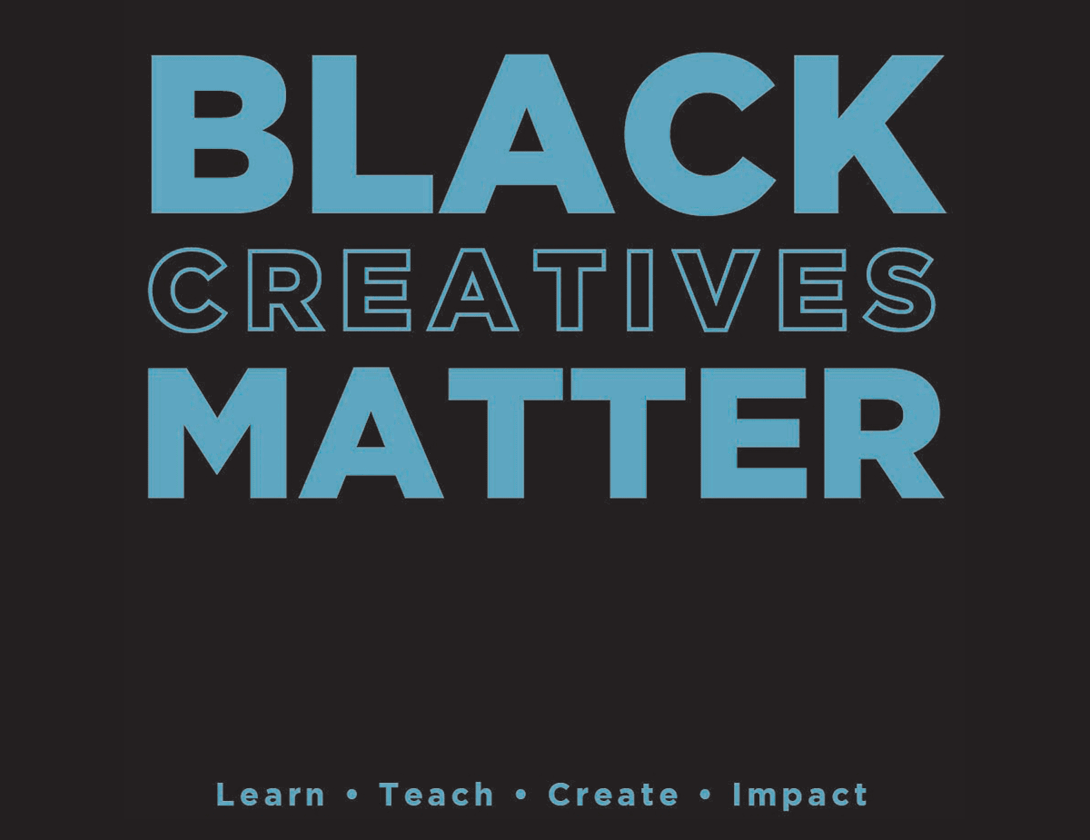 Alums Collaborate for Inclusion of BIPOC Artists in the Classroom
Following the murder of George Floyd, Chicagoland-area art teachers Jonathan Pruc (BFA 2009) and Deanna Sortino were inspired by work of Black, Indigenous, and People of Color (BIPOC) artists being shared across social media. From this, they saw an opportunity to effect change in art classrooms across the country, and created the Black Creatives Matter initiative, a living document featuring the work of more than 500 Black artists. read more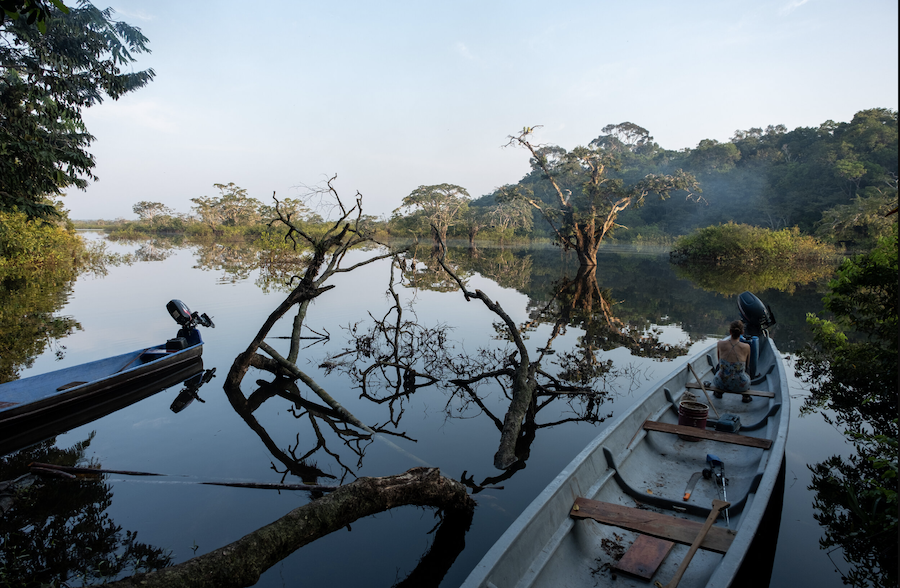 Alum Alyssa Miserendino Launches the Architecture of Sound Public Art Pavilion
Sound artist Alyssa Miserendino (BFA 2004) is collaborating with Raleigh Arts and North Carolina State University Architecture students to create the Architecture of Sound Public Art Pavilion, which will be installed in one of Raleigh's Public Parks. The outdoor pavilion will immerse visitors in nature sounds recorded by Miserendino from a canoe on lake Garza-cocha in Ecuador, providing them with a free, socially distant outdoor arts experience. read more