Art Connects Us, Volume 2
Art has the incredible power to unite, particularly in times of uncertainty. At SAIC, our community is driven by the spirit of engagement and the desire to make positive change in our world. In the weeks to come, we'll be honoring our citizen artists, taking a look at the way alums, students, faculty, and staff are responding to the COVID-19 pandemic, and how they're finding ways to create art, continue their scholarship, and build community.
Faculty Member Danielle Andress's Homemade Looms Teach Technique and Build Community
Danielle Andress, assistant professor of Fiber and Material Studies, is instructing her students on how to make looms from materials in their own home. To continue their art, students have made looms out of stripped bicycle wheels, chopsticks, nails, and wooden crates, a true lesson in resourcefulness and sustainability.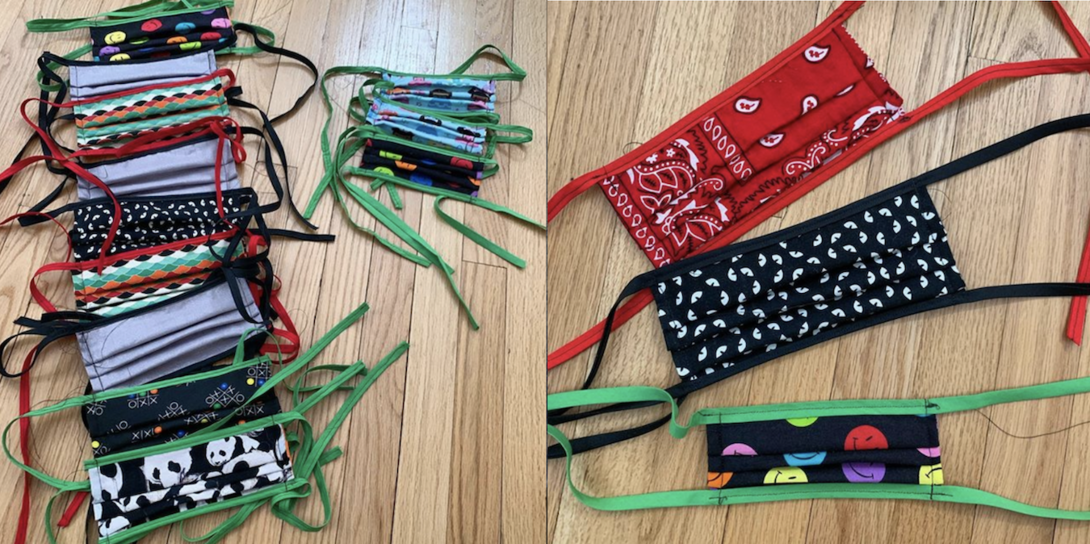 Lecturer Aram Han Sifuentes Donating Masks to Chicago Community 
Using materials from the Protest Banner Lending Library, lecturer Aram Han Sifuentes (MFA 2013) is making hundreds of face masks for healthcare workers, essential workers, and incarcerated Illinoisians. She also led a mask-making tutorial for students in her course Stitch by Stitch: Feminism As Practice, and for the general public, hosted by the Chicago Cultural Center.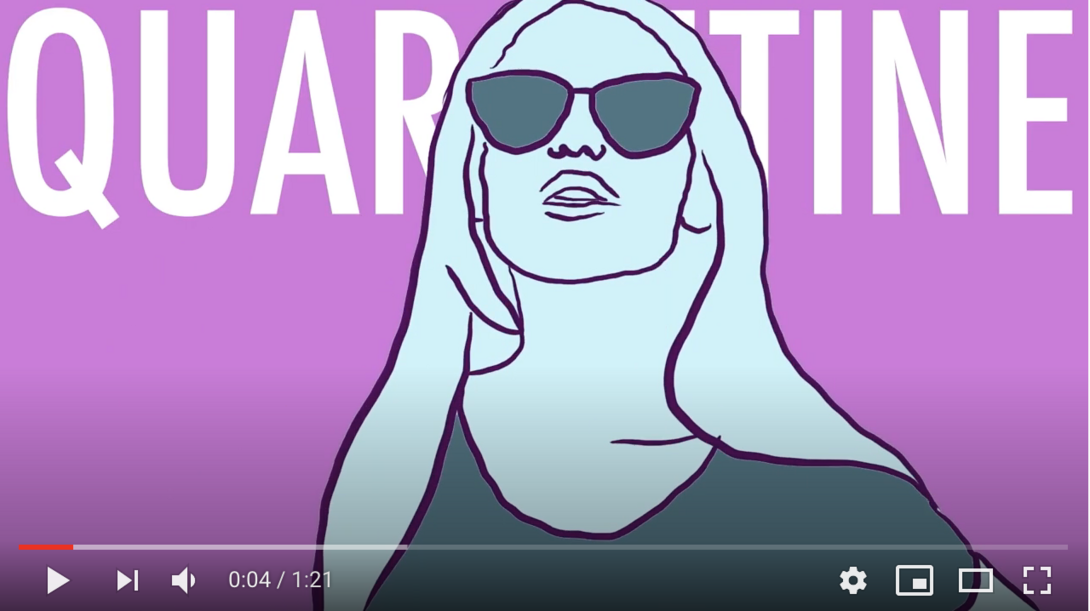 Student Sophia Muir Produces Animation Inspired by Life in Quarantine
For one of her classes, student Sophia Muir decided to create an animation that reflected her life in quarantine, writing an original song to accompany it. The lyrics touch on many familiar aspects of life under stay-at-home policies: baking, board games, and Tiger King.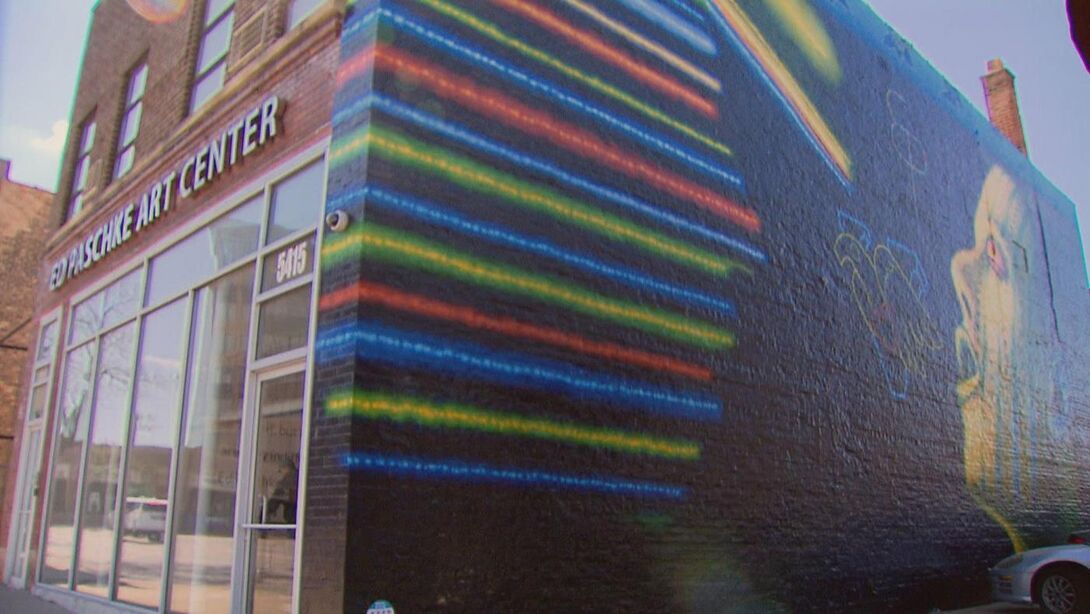 Ed Paschke Art Center Featured on Chicago Tonight
WTTW's Chicago Tonight featured the Ed Paschke Art Center as part of an ongoing series highlighting Chicago's art scene, ensuring that out-of-sight artists and venues are top of mind during the state's shelter-in-place order. Paschke (BFA 1961, MFA 1970, HON 1990), also known as "Mr. Chicago," was an SAIC alum and member of the Chicago Imagists.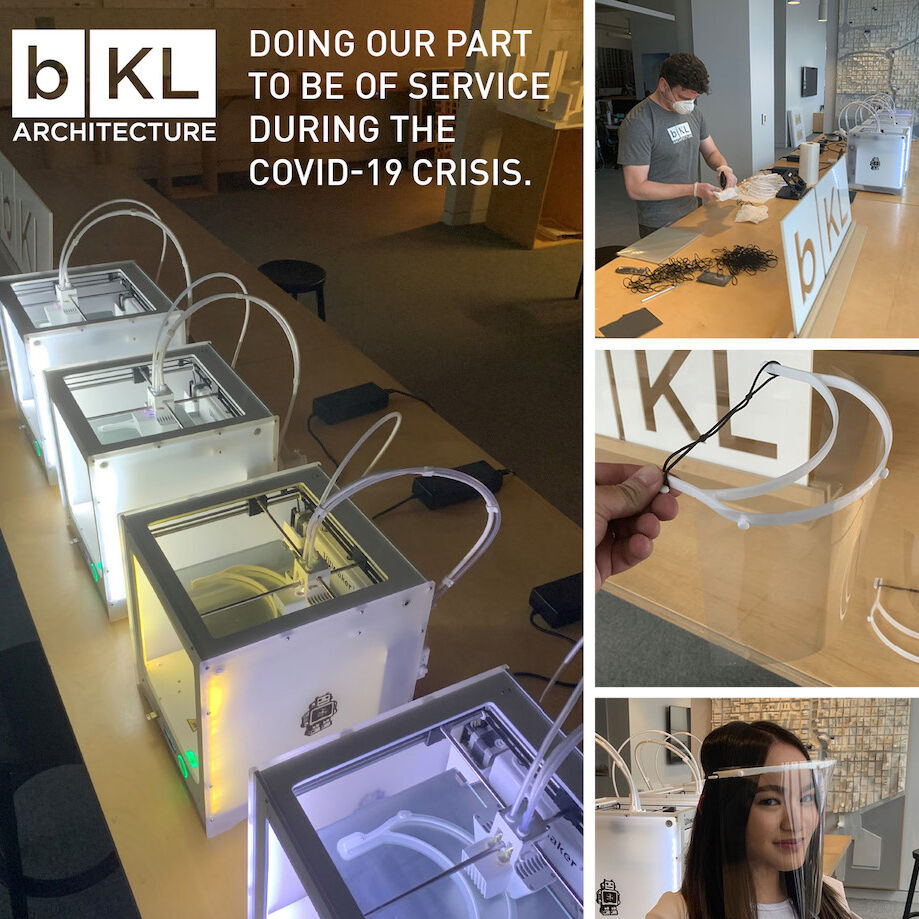 SAIC Community Members Band Together to Create 3D Printed Face Shields 
The SAIC community is responding to nationwide shortages of personal protective equipment (PPE) by producing face shields for frontline workers. Eric Fuertes, manager of the Columbus Digital Fabrication Studio, and alum and Architecture, Interior Architecture, and Designed Objects faculty member Andrew Tyson (BFA 2012) are producing hundreds of face shields per day using 3D printing.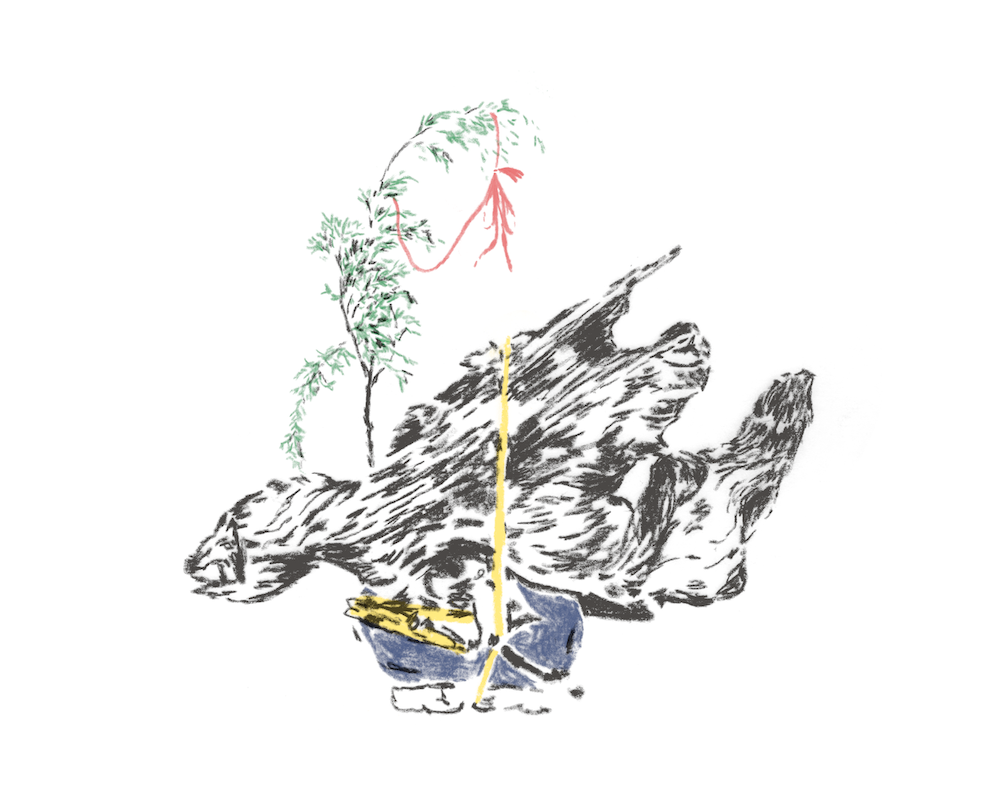 Faculty Member Linda Keane Deepens Design Engagement for K-12 Students
Linda Keane, professor of Architecture, Interior Architecture, and Designed Objects, is co-founder of NEXT.cc, an "e-learning designopedia" used in 50 states and 200 countries. To help families with remote learning during the pandemic, NEXT.cc launched Creativity Connections, daily design prompts for K-12 students.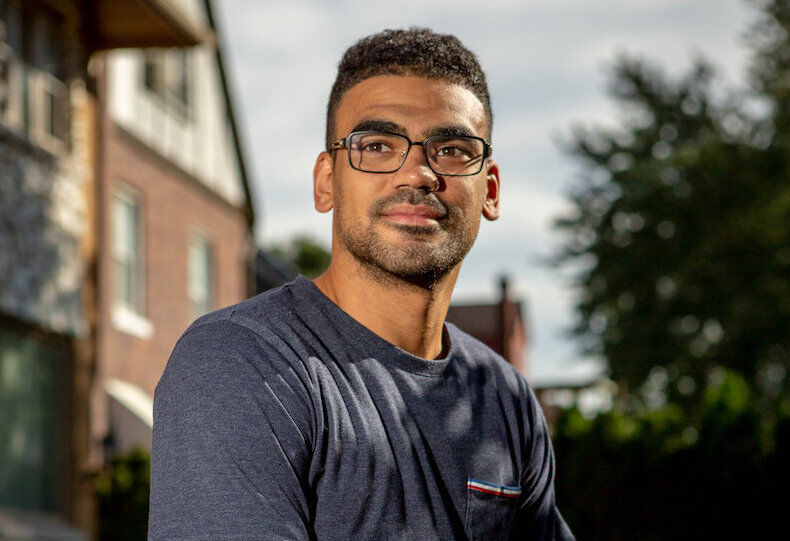 Alum Gabriel Bump Reflects on the Coronavirus and His Book Tour
On April 23, Gabriel Bump (BFA 2015) published an essay for Literary Hub titled "Book Tour in the Early Days of Coronavirus." In it, Bump describes the surreality of shifting from the fast-paced, city-hopping book tour for his debut novel Everywhere You Don't Belong to life in quarantine.