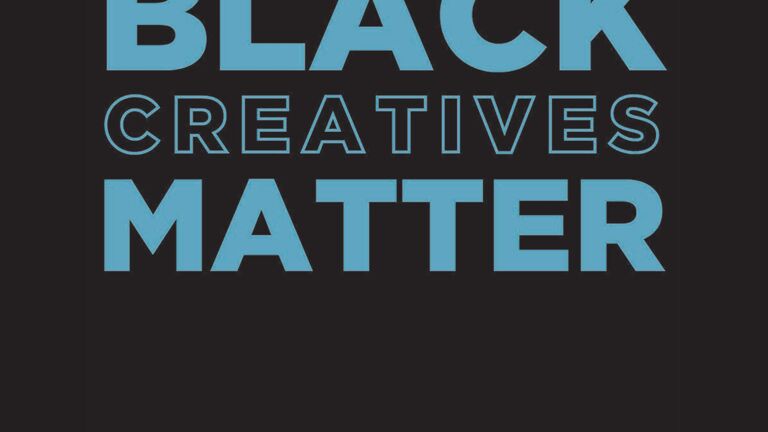 Illinois Teachers Collaborate for Inclusion of BIPOC Artists in the Classroom
When the murder of George Floyd sparked protests across the nation in support of the Black Lives Matter movement, Chicagoland-area high school art teachers Jonathan Pruc (BFA 2009) and Deanna Sortino were inspired by seeing the work of Black, Indigenous, and People of Color (BIPOC) artists on social media. Almost immediately, they saw an opportunity to effect change in art classrooms across the country.
"We realized we should be recording and categorizing these artists to share with other teachers," explained Pruc, a visual art and photography teacher at Mundelein High School. "We wanted to create a collaborative resource that would make it easier for educators to include more BIPOC into their curriculum."
That resource is the Black Creatives Matter initiative, a living document featuring the work of more than 500 Black artists that aims to inspire change in art curriculum development. The document—created in partnership with the Illinois Arts Education Association (IAEA) and a growing, all-volunteer team of Illinois teachers and contributors—includes additional resources related to anti-racism, Black Lives Matter education, and talking about race, and asks teachers to submit and share classroom project ideas centered on these artists. As an ongoing project, the team encourages community participation; anyone can sign up to contribute or submit an artist for inclusion.
"In just two weeks after its public launch on July 15, the document has been accessed by over 1,600 arts educators," said IAEA President Nick Hostert (MA 2008). "The Black Creatives Matter Initiative is a compelling example of the power of educators' collective action in advancing arts education toward greater equity, diversity, and inclusion."
Follow the Black Creatives Matter initiative on Instagram for ongoing updates and daily lesson ideas.