Film, Video, Media, and New Animation Facilities and Resources
The Department of Film, Video, Media, and New Animation offers a wide breadth of programming, facilities, and top-of-the-line equipment.
Screenings and Video Libraries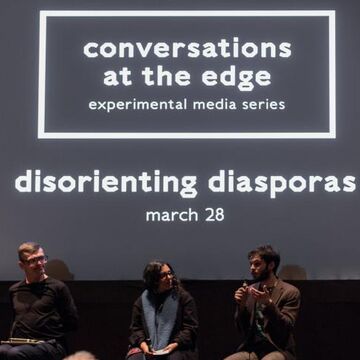 Conversations at the Edge
Conversations at the Edge is a dynamic series of screenings, performances, and talks by groundbreaking media artists.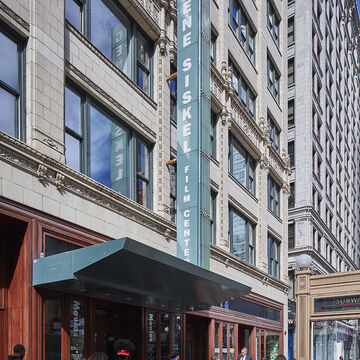 Gene Siskel Film Center
The Gene Siskel Film Center presents approximately 1,500 screenings and 100 guest artist appearances every year to more than 65,000 film enthusiasts at its unique, sophisticated, modern facilities at 164 North State Street.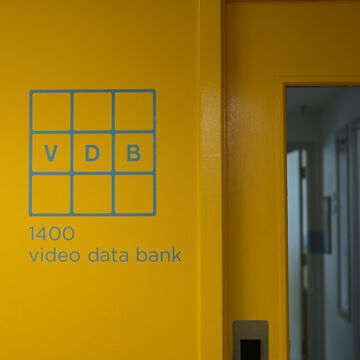 Video Data Bank
Founded at SAIC in 1976 at the inception of the media arts movement, Video Data Bank (VDB) is a leading resource in the United States for video by and about contemporary artists. The VDB's collection has grown to include the work of more than 600 artists and 6,000 video art titles. VDB is dedicated to fostering awareness and scholarship of the history and contemporary practice of video and media art through its distribution, education, and preservation programs.
Available Equipment
Within the Film, Video, New Media, and Animation department, you will have access to our production studios and the following equipment and facilities:
RED camera package
Blackmagic URSA Mini Pro G2 4.6k cameras
Blackmagic Pocket Cinema 6k Pro cameras
Sony PXW-Z100 cameras
Sony Alpha a7S II cameras
Canon 5D Mark III cameras
Insta 360 Camera & Nikon 360 Camera
Arriflex S & SR2 16 & Super 16mm motion picture cameras and accessories
Bolex 16 & Super 16mm motion picture cameras and accessories
Sound Devices and Zoom audio recorders
Neumann, Sennheiser, AT, and EV microphones
Vocal Booth (sound booth)
ProTools 5.1 surround sound mix suite
Premiere Pro and Final Cut Pro editing systems
2 advanced editing labs with M1 Ultra Mac Studios
1 advanced CG lab with Alienware Area 51 R5 PC computers
2 CG Suites with Alienware Area 51 R5 PC computers
Sandin Image Processor analog video synthesis system
Analog to ProRes file transfer and transcoding room
Advanced HD editing suites with M1 Ultra Mac Studios
Advanced animation digital suites with Wacom displays
2 puppet animation studios
Steenbeck flatbed editing machines
JK and Oxberry optical printers
Mobile Dragon Stop Motion Animation carts
2 shooting studios including a Green screen cyclorama studio
Variety of portable lighting kits
16mm and Super 8 HD telecine suite
2 Installation Studios
52 seat Flaxman Screening theater