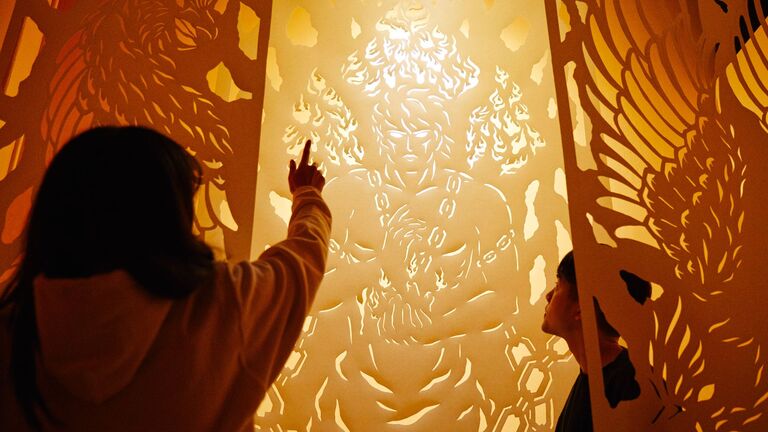 Studio Preview Workshop 2024
Join us for Studio Preview Workshop!
Sunday, January 14, 2024 
9:30 a.m. – 3:30 p.m. CT 
280 S. Columbus Drive 
Chicago, IL 60603 

(Check-in begins at 9:00 a.m.) 

RSVP 

You have been selected to attend a special three-hour workshop at the nation's most influential art and design school! This workshop will give you a chance to immerse yourself in an SAIC class, and to find out firsthand why we would be a perfect fit for you. 

Get a hands-on experience working with our renowned faculty in the workshop of your choice—from Abstraction, Mixed Media, or Interior Architecture to Photography, Figure Drawing, Comics Making, and more. You will also walk away from this experience with a piece you've created in our SAIC studio. 

Family members are encouraged to attend on this special day. Programming for them will include a series of presentations, as well as an information fair with representatives from:
Admissions
Student Financial Services
Student Affairs
Career and Professional Experience 
Study Abroad Program 
 
Students will be limited to two guests. 
Classes will be offered in the following subjects/areas:
Animation
Comics & Graphic Novels
Architecture / Interior Architecture / Design
Drawing & Painting
Fashion Design
Performance
Photography
Sculpture
Sound
Video
Writing