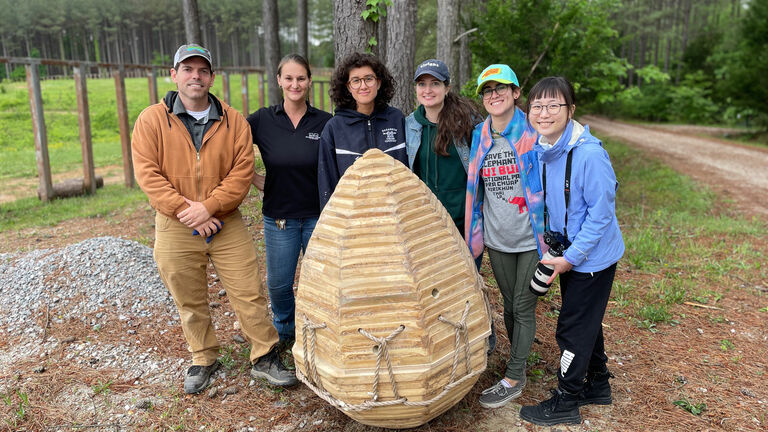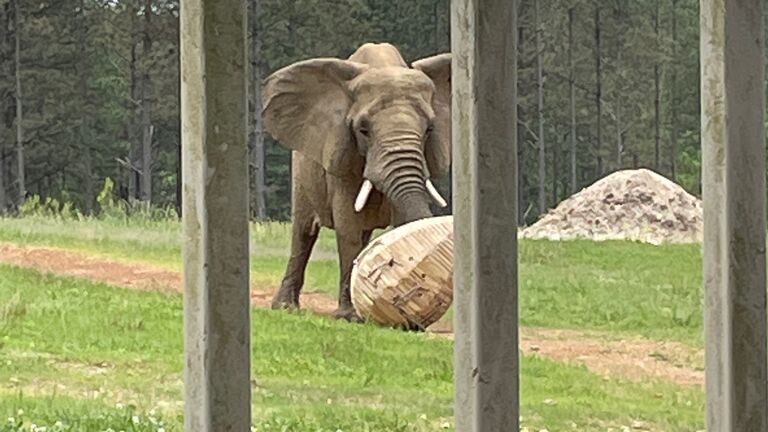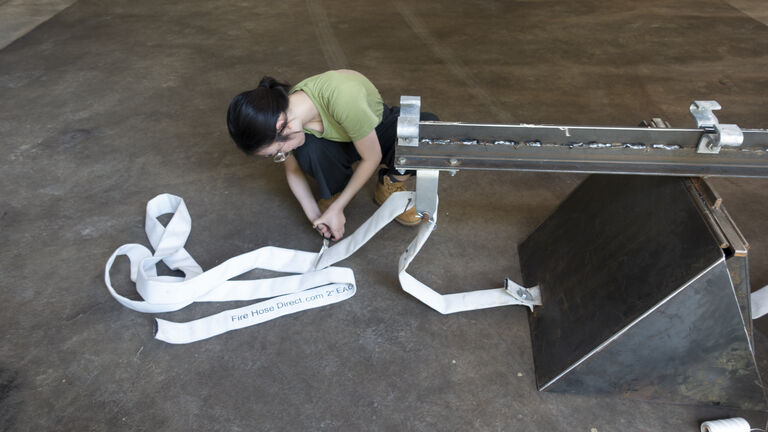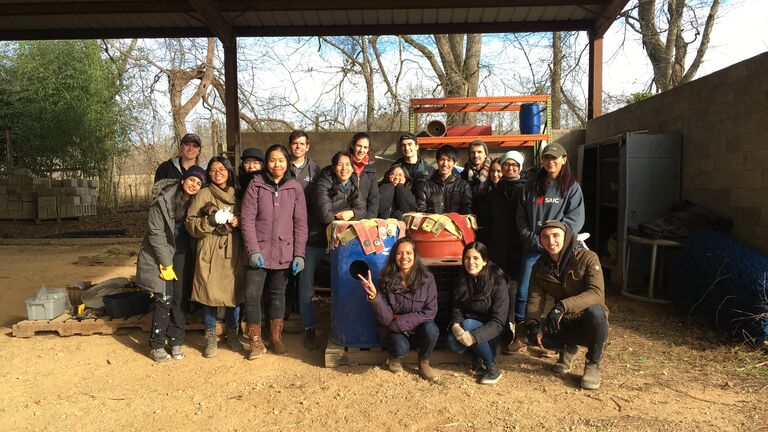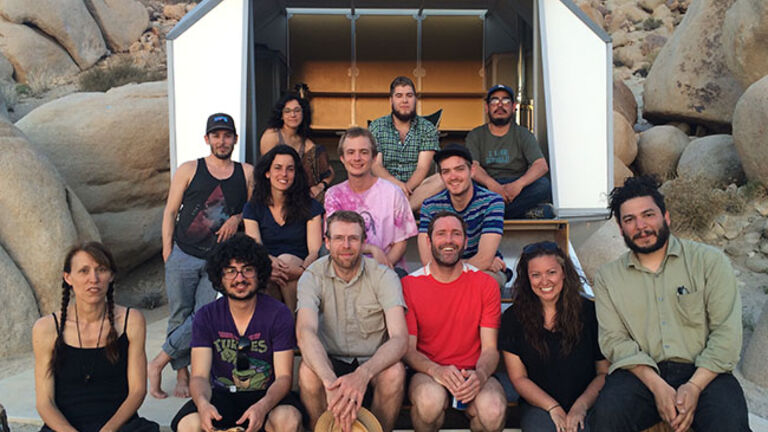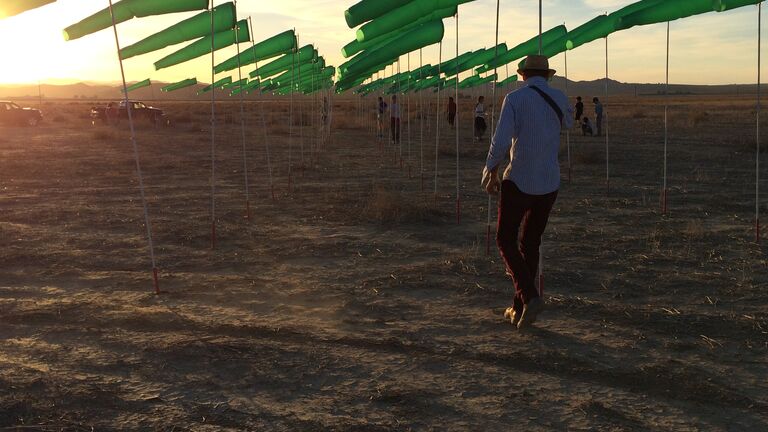 The Art and Design Nexus Program invites two faculty, one from the sculpture department and one from a design area, to co-teach an advanced-level studio course. These courses support innovative teaching partnerships to engage members of the SAIC community in a dialogue within two principal areas of the curriculum: art and design. This initiative is a way of extending the interdisciplinary structure that undergraduate students encounter in Contemporary Practices classrooms to more advanced levels of the curriculum. This gallery presents images from a few Art/Design Nexus courses offered over the last several years.
Digital Fabrication Studio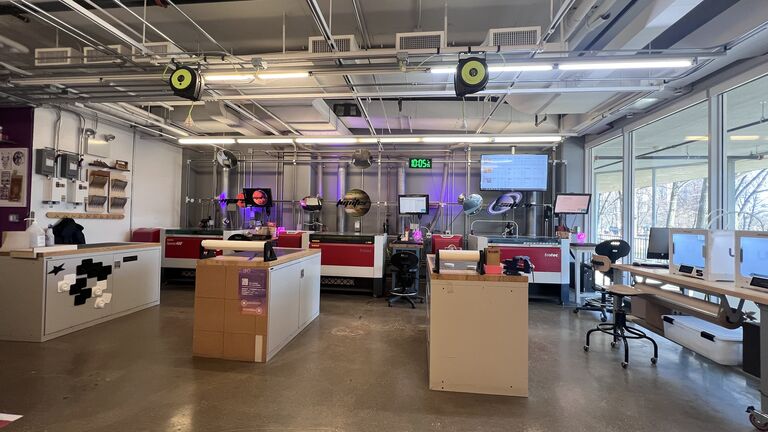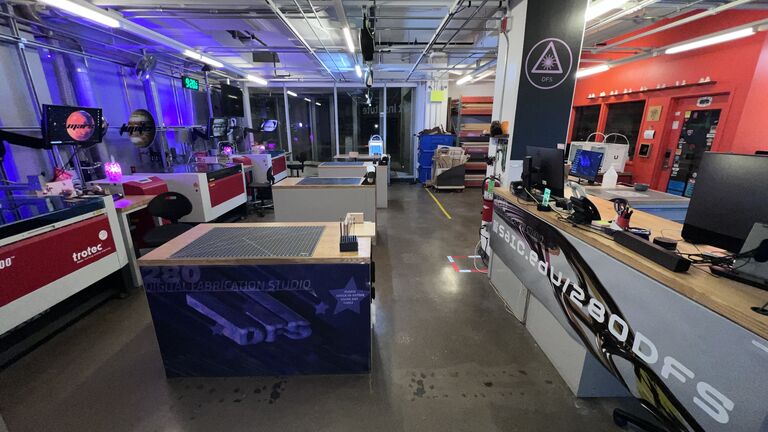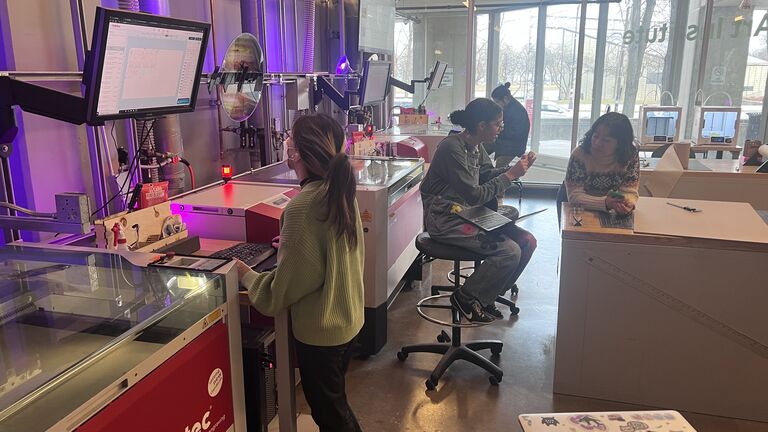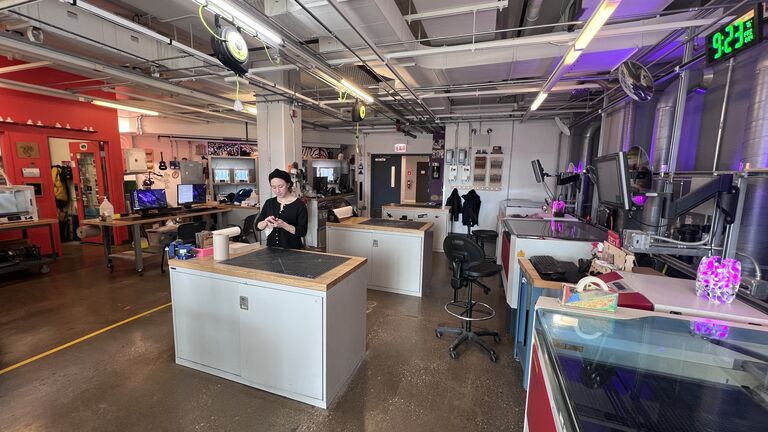 The 280 Digital Fabrication Studio (DFS) is a general access laser cutting lab located in RM 126 of the 280 S. Columbus Drive Building. Sculpture students are heavy users of this studio which includes Trotec laser engravers, Ultimaker 3D printers, a Cricut plotter cutter, digital fabrication tools, and computers.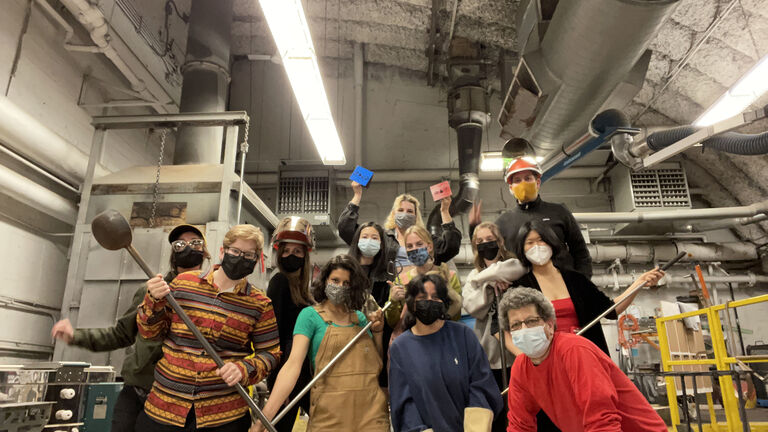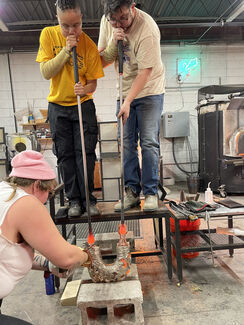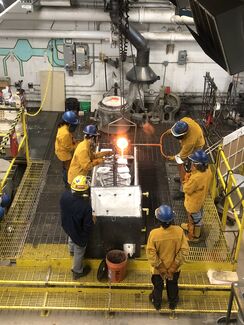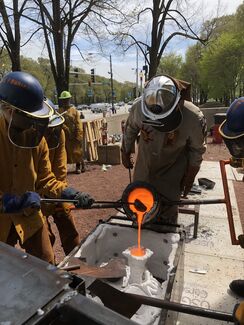 The SAIC foundry is equipped to pour bronze and aluminum into ceramic shell, sand, and classical investment molds. Iron pours take place off campus. The foundry is also equipped with glass casting facilities and instruction.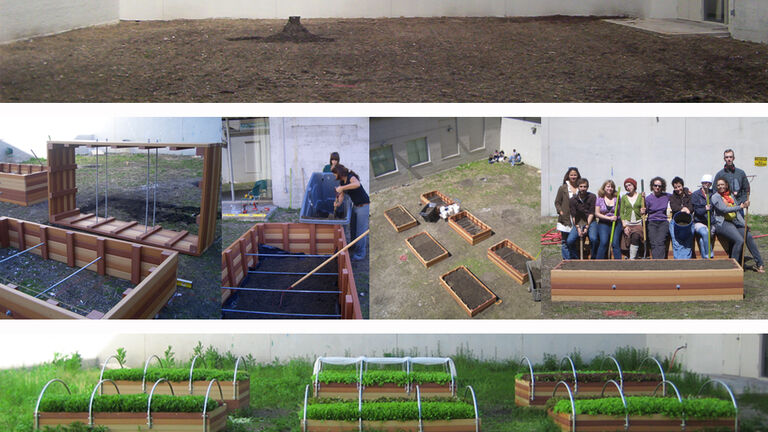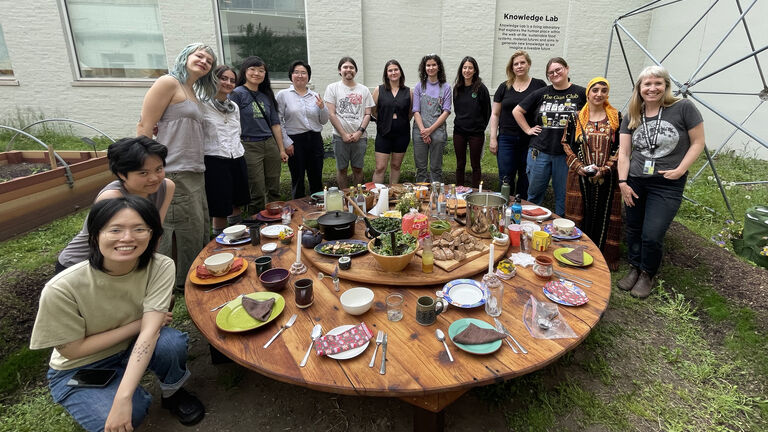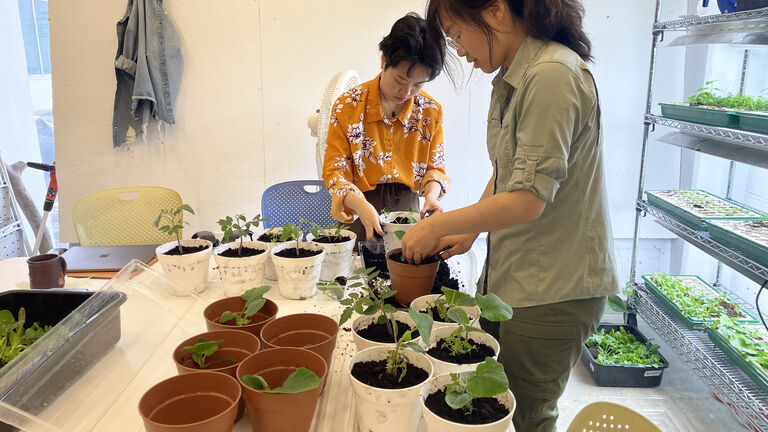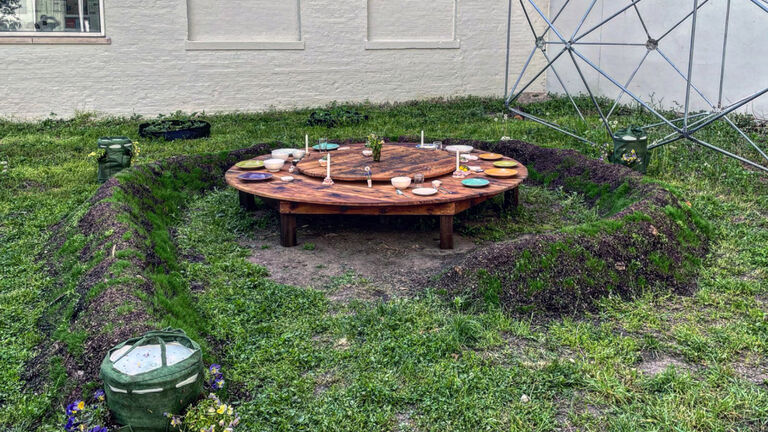 The Knowledge Lab is a program for research and practice where students and faculty engage in intersectional, material, and theoretical work in direct response to our current anthropogenic material and climate crises. The material and resource problems of the present time are novel in human history and our goal is to devise new methods of transdisciplinary and collaborative knowledge production that meet the challenges of our contemporary predicament. Our goal is to address the web of life and to identify new questions to reimagine material futures and generate new knowledge as we move into the future, as we re-imagine our futures. The Knowledge Lab currently hosts a living lab in the Sculpture Courtyard and is developing a Rematerials Lab.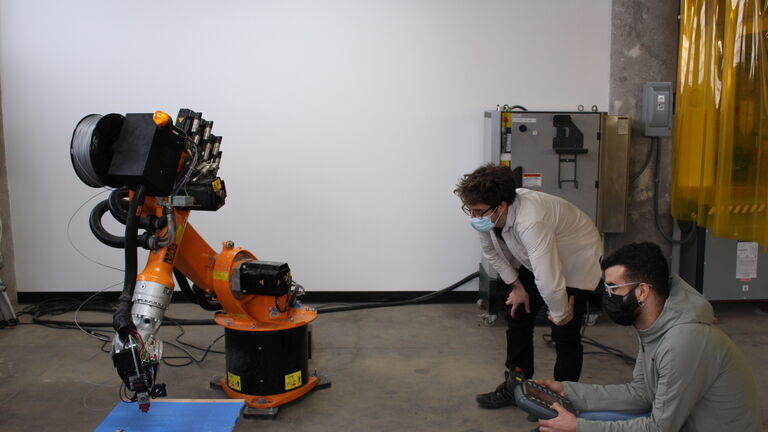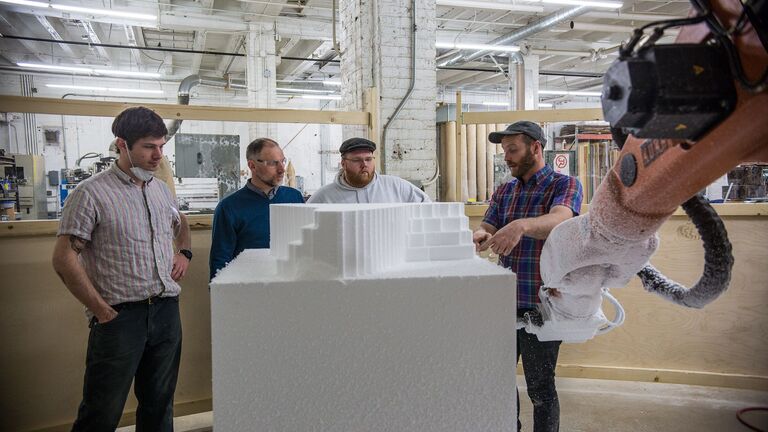 Industrial robots and digital fabrication processes are more accessible to artists and designers than ever before. In the Future of Making course, which takes place both on and off-campus, students learn to create and simulate complex tool paths for programming a Kuka industrial robot (7-axis milling machine) using Rhino, Grasshopper, and Kuka PRC.