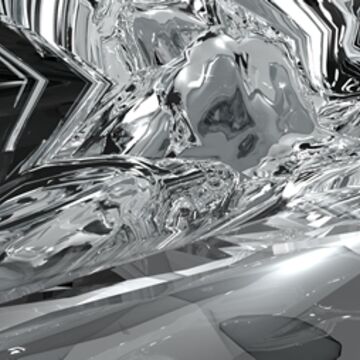 Joo Young Lee
Joo Young Lee (b.1990, Seoul) is a multidisciplinary artist working and living in Chicago. Lee holds a BFA Sculpture degree from Pratt Institute, New York, and participated in an exchange BA program at Central Saint Martins, London. Her work has been shown in institutions including Galapagos Art Space (New York), Steuben Gallery (New York), Seoul Art Space Seogyo (Seoul), and Hyde Park Art Center (Chicago). Lee also has participated in screenings including BlaBlaBlind at The Book Society (Seoul), Post/Natural: 98% Air at the Joan Flasch Artists' Book Collection (Chicago) and Simulythos at MacLean Screening Room (Chicago). Lee is a recipient of the Publication Award from the Department of Visual and Critical Studies at the School of the Art Institute of Chicago. Lee is currently teaching a virtual human how to dance, following pigeons, forming the land and the ocean, looking into dying plants, collecting objects of luck, and playing Godus and Gardenscape.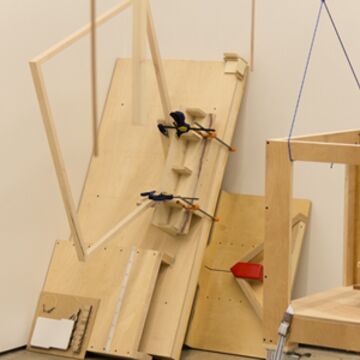 Galen Odell-Smedley
Galen Odell-Smedley (b. 1988, Berkeley, CA) asserts a craft ethos in his multi-headed practice. Slow, considered processes reflect a desire for material intimacy. His sculptural systems, speculative objects, installations, and performative exchanges envision platforms for unlikely ways of knowing. His inquiries are directed efforts to teach, to imagine how we might collectively shift inertias, to invent tools that pose and solve problems.
Galen Odell-Smedley holds a Bachelor of Science in Studio Art from Skidmore College and is an MFA candidate in Sculpture at the School of the Art Institute of Chicago. His recent awards include the International Sculpture Center Outstanding Student Achievement in Contemporary Sculpture Award, the John W. Kurtich Foundation Travel Scholarship, and the Saratoga Arts Council Community Arts Grant. He has exhibited at the School of the Art Institute of Chicago, Belger Crane Yard Studios, Hyde Park Art Center, Tang Teaching Museum, (e)merge Fair, Schacht Gallery, Cooley Gallery, Schick Gallery, SACI Gallery, Buttondown Gallery, and House of Creative Soul, among others. Galen currently lives and works in Chicago and upstate New York.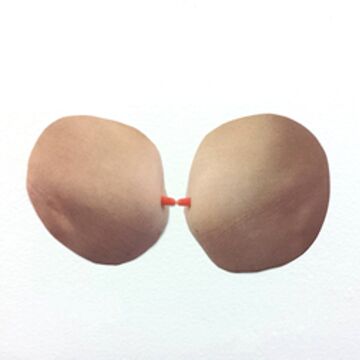 Caroline Dahlberg
Caroline is a performer and sensory choreographer. She received her BFA in Sculpture from Virginia Commonwealth University in 2014, and is an MFA Candidate in Sculpture at the School of the Art Institute of Chicago.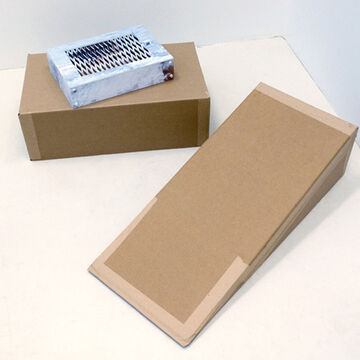 Barbara Polster
Barbara Polster (b. 1987, Cleveland, OH) is an artist whose project is to trace methods of language, literature, and cognition through to a poetics of theoretical space.
Recent solo exhibitions include: High Noon_1 (Summit), GLASSBOX gallery, Seattle, WA (2016); Cape Disappointment, Forum Artspace, Cleveland, OH (2016); a [super]symmetry (2014) and superposition (2013), William Busta Gallery, Cleveland, OH. In addition, she has participated in numerous group exhibitions, including exhibitions with Field Projects Gallery (NYC) at Satellite Miami, Punch Gallery (Seattle), AIR Gallery (Brooklyn), and the Cleveland Museum of Art. She was awarded the Museum of Contemporary Art Cleveland Neznadny + Schwartz Visiting Curator Selection by João Ribas, Deputy Director & Senior Curator, Serralves. In 2016, she was the recipient of a King County 4Culture Tech Specific Grant for an upcoming installation work. Currently, she is INTERLINK Visiting Artist & Curator Program Coordinator, Writing Fellow, and contributor to F News Magazine at the School of the Art Institute of Chicago. MFA 2018, School of the Art Institute of Chicago; BFA 2010, Cleveland Institute of Art.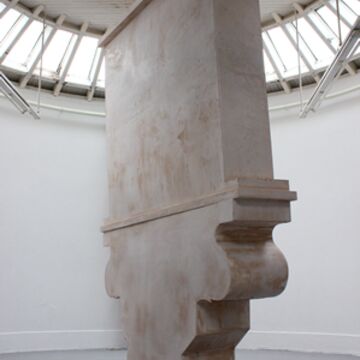 Ayesha Singh
Born in New Delhi (1990), Ayesha Singh is currently based in Chicago pursuing an MFA in Sculpture at the School of the Art Institute of Chicago, USA. She received a diploma in Fine Art from Chelsea College of Art and Design, University of the Arts London, UK (2010) and graduated with a Bachelor of Fine Art in Sculpture, from the Slade School of Fine Art (2013).
She has exhibited solo shows at the Gujral Foundation, New Delhi, India (2017); Exhibit320, New Delhi, India (2016); and has participated in several group shows including Yorkshire Sculpture Park, Wakefield, UK (2017); EXPO Chicago, Chicago, USA (2017); Jhaveri Contemporary, Mumbai, India (2017); Sullivan Galleries, Chicago, USA (2017); Hyde Park Art Centre, Chicago, USA (2017); India Art Fair, Exhibit320, New Delhi, India (2016); IGNCA, New Delhi, India (2015); Casa de Dona Gisele, Curitiba, Brazil (2015); GallerySke, New Delhi, India (2014); University of Cambridge, Cambridge, UK (2014); the Watermans Gallery, London, UK (2014) and Reading University, Reading, UK (2013).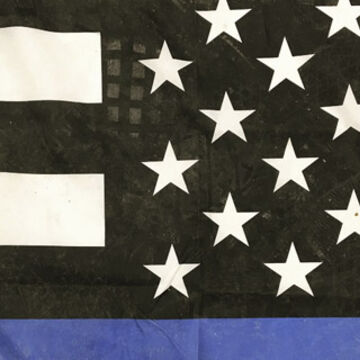 Ashley Freeby
Ashley M. Freeby (b. 1986, rural Pennsylvania) is a multidisciplinary artist who starts at the beginning of American history to reveal how the history of injustices against people of color inform our understanding of American society. Recent solo exhibitions include: Palimpsest: present through past (2017), GalleryX, Chicago. In addition, she has participated in group exhibitions, including exhibitions with Sullivan Galleries (Chicago), EXPO Chicago, and Samek Art Museum in (PA). BA 2015, Bucknell University.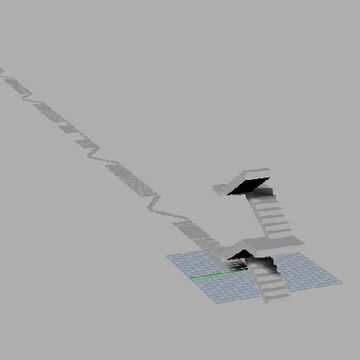 Seomy Ahn
Through woven and knitted fiber structures, wood, architectural models, and installation, my work re-orients bodily circulation and defunctionalizes architectural system. Focusing on material-based exploration, I re-appropriate transitional spaces in the urban environment such as revolving doors and stairs. Act of infiltrating is explored conceptually and materially; I re-build revolving doors to activate the horizontal infiltration and stairs to resist the vertical occupation of space. Painted cement infiltrates porous membrane of knitted yarn, creating fragile surfaces. Wood, instead of being a support structure, relies on fabric that stabilizes the structure. The structure that suggests the division of revolving door sits on the ground, and is only activated through motion of kicking. My sculptures await for an activator, resisting the verticality, subtly suggesting the ground-level-ness of bodies. Continuous path of a body in thresholds collapses time and space into mere imagery or residue of the process at last.
The collapsed architectural thresholds become non-functional beings, destroying the distinction of here and there, interior and exterior, downstairs and upstairs. My sculptures are distrust and resistance of the seemingly protective, permanent boundaries.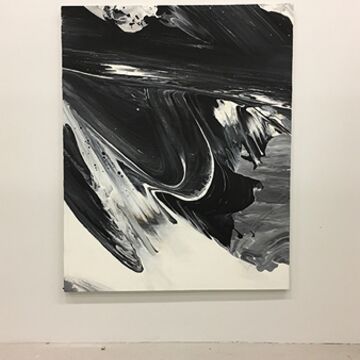 Shinnosuke Miyake
­Some people say, "That must be a sphere, I saw a shadow and that was a circle." Other people say, "No, I saw a shadow too but it was rectangular. It must be a box." They believe what they saw, and believe other people were wrong. However, both people were correct, because it was a cylinder. The main theme of my work is "difference of perspective".  Even though essence is only one, it will be varied shapes depending on how you see or the place where are you standing. There exist shadow and essence in many kinds of things: religion, politics, neighbor, or yourself. People struggle to know "how to see" and "the correct place" to see that.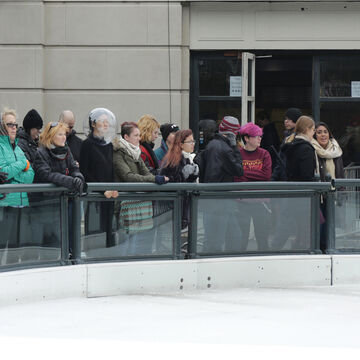 Ruiyun Ba
Ruiyun Ba is an interdisciplinary artist based in Chicago and Beijing, who mainly works with performance, video, and public intervention. She holds a Bachelor of Fine Art in furniture design at the Central Academy of Fine Arts (CAFA) in Beijing. She is currently a Master of Fine Art Sculpture candidate at the School of the Art Institute of Chicago. Ruiyun was raised in a small village in Shangdong, China. Her childhood experience in the countryside has strongly influenced her current work. Her projects consider the changes in modern social identities against the gradual loss of intimate social relationships.  Her work has been shown in several exhibitions, for instance, The Second Farewell (2015) in Beijing, and Spa and Screen (2017) in Chicago, The Dust of the World, Washed by Droplets of Dew (2018) in Japan.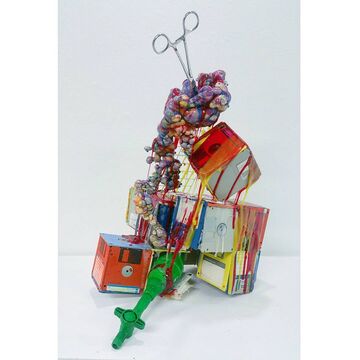 Nick Bamford
My assemblage sculptures and installations are anthologies involving disparate objects, forms, and imagery that coalesce into unified larger forms, spaces, and experiences. From close up, the cacophony of imagery creates a disarray of unconventional materials that seem unconnected and disjointed, but from farther away the characterization of the sculpture changes into something completely different. I am interested in this multiplicity and the complexity the viewer confronts in their specific relation and position to what is being seen. I focus on the connections between the objects, both physically and metaphysically. It is these connections that draw out my insatiable curiosity to storytelling, narration, and how they relate to the uncanny qualities the objects' placement creates.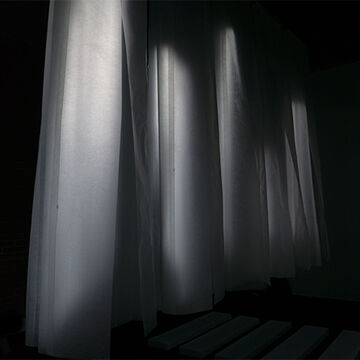 L Koo
L Koo is a contemporary artist whose work explores the relationships of light/lightness, the manifestations of spaces made external, and the weight found between places. Raised in Northern California, she is heavily influenced by the quality of light found in that region, and it is light which is the predominant driving factor in her work. Primarily working as an installation based artist, she constructs deceptively simple pieces from elements of photography, light mapping, sound, paper and porcelain, amongst others, which reside chiefly around issues of space, time, and fragility. Solo exhibitions include her recent installation at Jack Straw Cultural Center (2018; Seattle) at GLASSBOX Gallery (2016; Seattle), her work was also included in group shows at Tiger Strikes Asteroid (2018; Chicago) and Out of Sight (2016; Seattle), among others. She earned her BFA (2015) from Cornish College in Seattle, Wa and is a current MFA candidate (2019) at the School of the Art Institute of Chicago, where she currently lives and works.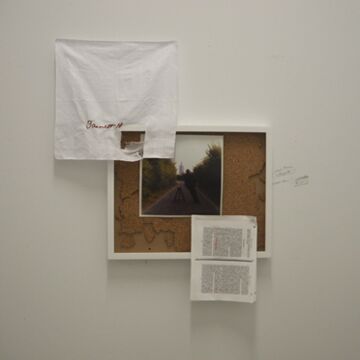 Julie Boldt
Julie Boldt was born in 1991 and raised in Manitowoc, Wisconsin. Julie explores the changing fundamental nature of humanity and the organization of ideas as an object. Accepting the inherent futility of communication, she aims to play within the gaps of understanding.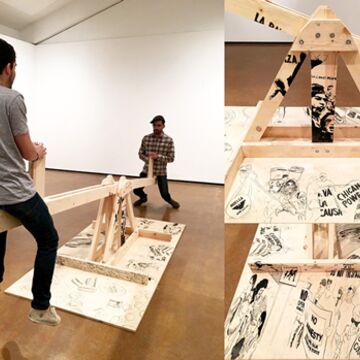 Jairo Banuelos
Jairo Banuelos (b.1991, Los Angeles, California) uses drawing on his sculptures to push the idea that they can be made into three dimensional objects and show different perspectives.
He is influenced by personal experiences of being discriminated against and observations of others who receive similar or worse treatment. The journey to rediscover his cultural identity has become the core of his work. He is interested in how people's actions, ideas, and experiences leave a deep impact on others.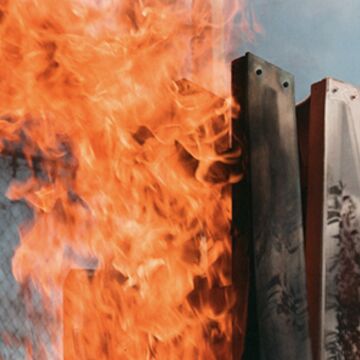 Gibran Mevlana
Gibran Mevlana was born in San Francisco, CA 1986. She received her BFA from Art Center College of Design in 2010. She has shown at James Harris Gallery, Gallery 102 and Robert's Projects. She is currently receiving her MFA at SAIC.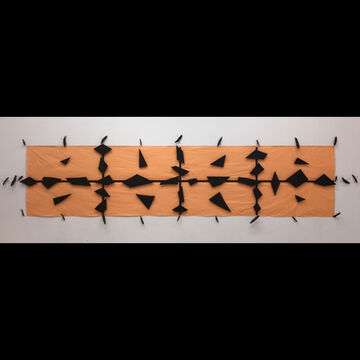 Cain Baum
I am a native Chicagoan that needs the lake. My artwork takes into consideration the many relationships encountered outside of romance. I look specifically to human relationships that change without maintenance and shifting attitudes towards institutions and dialogue ready for reexamination in our current social climate. My sculptures are all about joinery, a relationship strategy that takes the two moments in a connection and affects both sides: I build structures, create spaces and leverage objects in assemblages. In wooden joinery each piece is outfitted to snug up together, with fabric there is stitching, with metal, welds, in weighted relationships there is balance and shared strength, with stacking there are equal moments of justice where the two forms nestle and provide strength to the next layer. It is this joinery that I exploit, sometimes equal moments coming together visible and straightforward, other moments I hide the mechanics and show only the relationships of material. The combinations of these moments are of utmost importance and provide for the contemplation and commentary on states of self, place and politics of the home, using this specific feature to project to larger spheres.
Disclaimer: All work represents the views of the INDIVIDUAL ARTISTS & AUTHORS who created them, and are not those of the school or museum of the Art Institute.