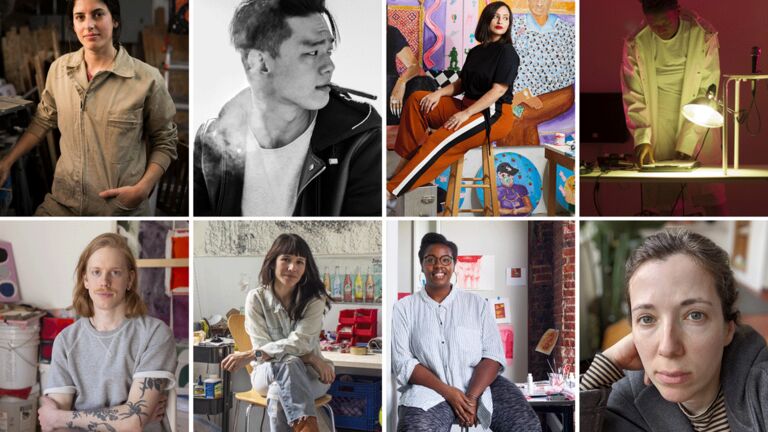 Newcity Names Alums and Staff as 2020 Breakout Artists
For the sixteenth year, Newcity has released its annual list of Breakout Artists—and 2020's nine-artist lineup features seven undergraduate and graduate School of the Art Institute of Chicago (SAIC) alums and one SAIC staff member: Selva Aparicio (BFA 2015), David Heo (BFA 2014, MFA 2018), Yvette Mayorga (MFA 2016), AJ McClenon (MFA 2014), Cody Tumblin (BFA 2013), Video Data Bank Distribution Assistant Tamara Becerra Valdez, Brittney Leeanne Williams (SAIC 2008–09), and Gwendolyn Zabicki (BFA 2005).

Named "Chicago's Next Generation of Image Makers," Newcity recognizes these artists' essential contributions to the city's cultural landscape. Read the full article to view an individual profile on each of these artists' work and life experiences.