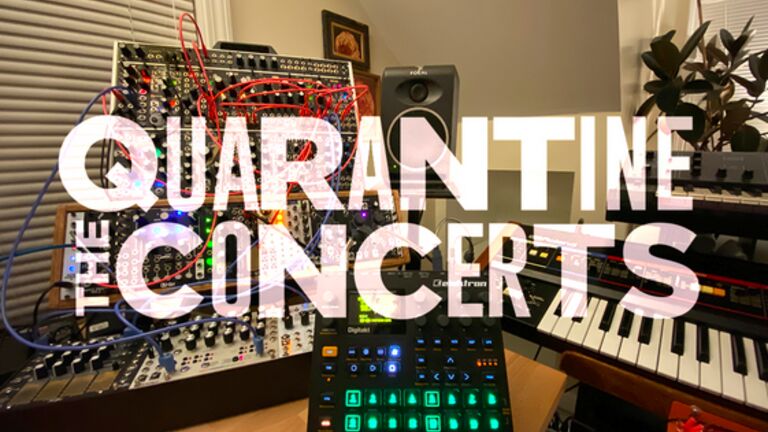 Alums and Faculty Support Artists with Virtual Quarantine Concerts
Experimental Sound Studio (ESS), a Chicago-based nonprofit dedicated to artistic evolution and creative exploration of sound, is helping artists and musicians weather the coronavirus storm through The Quarantine Concerts. Every evening in April and May, viewers can contribute a suggested donation of five dollars to stream live musical performances from their homes—and 100 percent of the proceeds benefit the presenting performer(s) of the night.
"The School of the Art Institute of Chicago (SAIC) Department of Sound and Experimental Sound Studio have a long history of nurturing each other," said Lou Mallozzi, assistant professor and graduate coordinator. Mallozi is also a co-founder and director emeritus of ESS; two alums—Development and Outreach Director Olivia Junell (MA 2016), and Technical Director Alex Inglizian (BFA 2006)—lead the organization; and numerous alums, graduate students, and faculty members will perform in the series.
The Quarantine Concerts were established to provide space for artists to share their work and earn a living during the COVID-19 pandemic. In its first month, the virtual concert series has garnered 65,000 listeners and generated more than $14,000 in artist relief funds.
To learn more and see the full schedule of performances, visit their website.