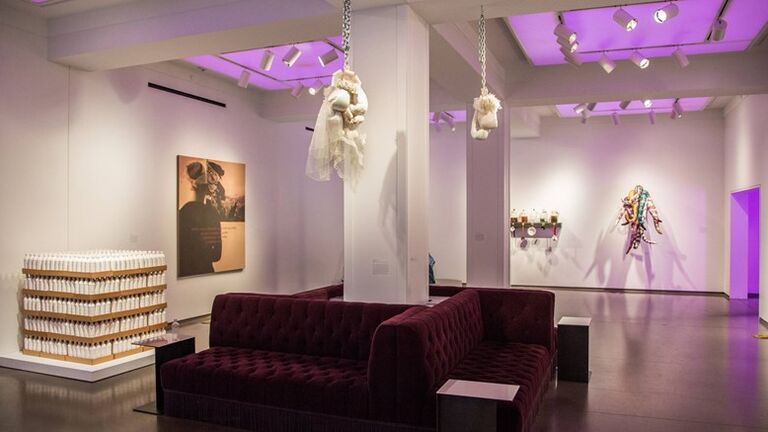 Faculty and Alum Make 21c Museum Hotel a Chicago Arts Destination
21c Museum Hotel is opening a new location in Chicago and several SAIC alums and staff are helping to make it an arts destination. The boutique hotel chain curates rotating exhibitions and site-specific installations at each of its locations, with the aim of increasing public access to art. "Using a hotel as a platform for art means that you can have exposure to this incredibly diverse population, and get them questioning," said Adia Sykes (MA 2018), the Chicago hotel's museum manager and curator.
The Chicago location's inaugural exhibition will feature pieces from 56 artists, including SAIC faculty members Nick Cave and LaToya Ruby Frazier. Titled This We Believe, it's intended to challenge religious, political, and economic belief systems. The general public is welcome to stop by for free tours at 5:00 p.m. on Wednesday and Fridays, led by Sykes and other hotel employees.