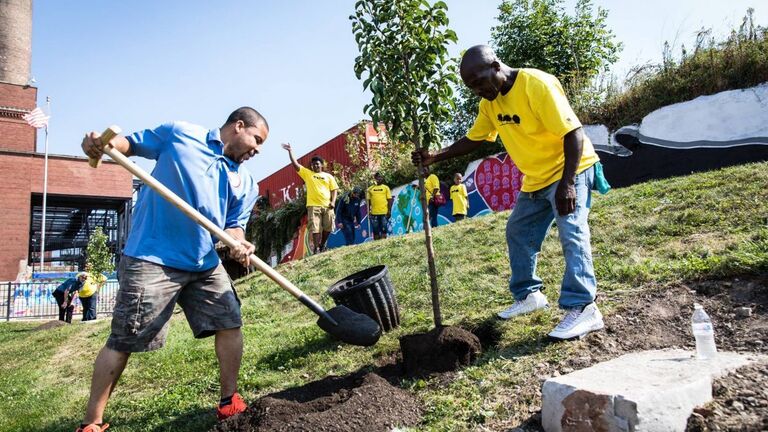 Taykhoom Biviji Wins Urban Forestry Award for Work in North Lawndale
Community group leaders in North Lawndale, including Taykhoom Biviji (MA 2017), were recently recognized by the Chicago Region Trees Initiative with the Urban Forestry Award for their work on engaging the community to improve North Lawndale's quality of life by planting trees in the neighborhood, which has some of the fewest trees of any area in Chicago, reports Block Club Chicago.
 In 2017, a partnership between SAIC, Homan Grown, and the North Lawndale Community Coordinating Council, initiated a project aimed at planting and maintaining 7,000 trees throughout North Lawndale. Titled Oaks of North Lawndale, the ongoing project has accompanied art events organized by alum and staff member, Biviji. Among them was a performance by the famed cellist, Yo-Yo Ma, and the Ravinia Lawndale Family Music School. "The project combines green landscaping with community events and public art to help improve the beauty, economic opportunity and public health in North Lawndale," says the article. So far, an estimated 250 trees have been planted.