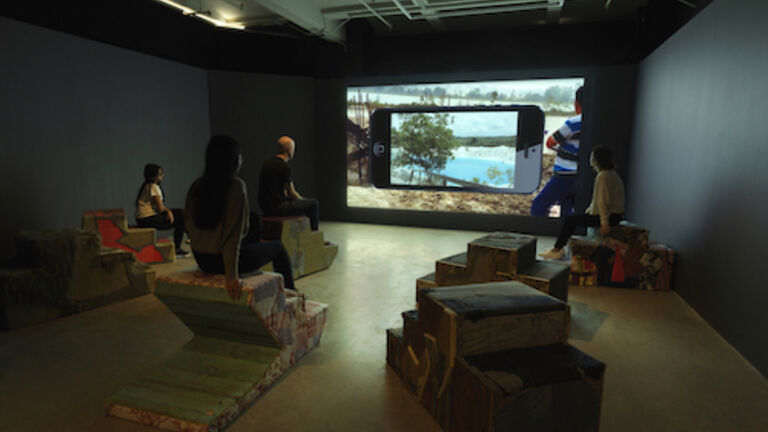 Re:Working Labor Featured on Hyperallergic
Re:Working Labor, the current exhibition in the Sullivan Galleries, was recently spotlighted in Hyperallergic. The article, which was written by Gabrielle Welsh (BA 2019), describes the show, curated by faculty members Professor Daniel Eisenberg (Film, Video, New Media, and Animation) and Adjunct Professor Ellen Rothenberg (Fiber and Material Studies), as exploring the rapidly changing nature of work and labor and the growing anxieties surrounding this technological and cultural expansion. The article spotlights multiple pieces in the exhibition including, Ballad of the Uprooted (2019), an installation by Deanna Ledezma, Josh Rios (MA 2013), and Anthony Romero, which presents archival materials that explore migrant crop workers' narratives—an inseparable display of parafictional and actual accounts. 
"Broadly speaking, Re:Working Labor asks us to locate our respective places in the global labor chain... While the exhibition asks many questions about what labor is and its future, unasked questions loom: Are different forms of labor comparable? What can art do about it? Will we live like this forever?," the article concludes. 
Re:Working Labor continues at the Sullivan Galleries through Wednesday, November 27.