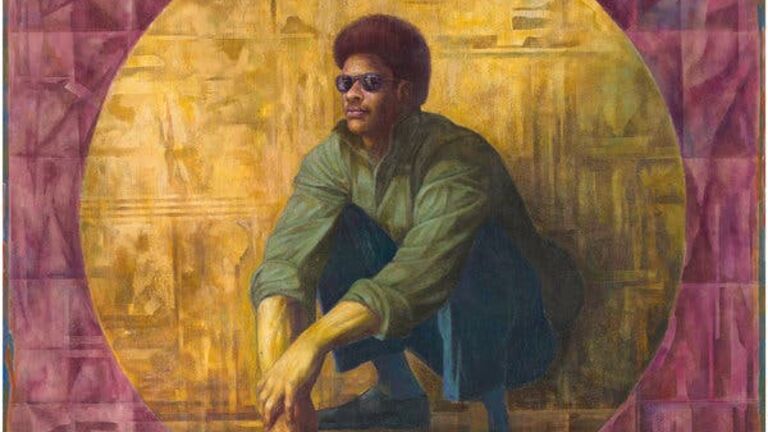 Charles White's Painting to Be Auctioned at Christie's
Charles White (SAIC 1937–38) was mentioned in the New York Times concerning the late artist's piece, Banner for Willie J (1976) being auctioned at Christie's New York for an expected price of more than $1 million on November 13. The now 40-year-old painting takes on a contemporary meaning to the connection to gun violence. 
The painting depicts White's cousin, who, as an innocent bystander, was shot and killed during an armed robbery. "It's very relevant to society today," the article states, "White shows us the challenges we face in terms of social justice and racial equality. His work has a lot to say." 
A retrospective of White's work was recently exhibited at the Art Institute of Chicago, Museum of Modern Art, and Los Angeles County Museum of Art. The show gave White's artwork national attention. The article expresses gratitude for White's work. "He deserves to be shown alongside the best artists of the 20th century," the article states.