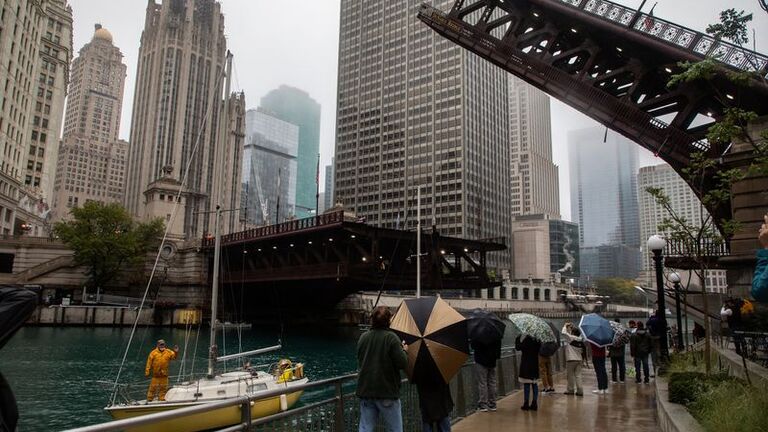 AIADO Students Contribute to the McCormick Bridgehouse & Chicago River Museum
The McCormick Bridgehouse & Chicago River Museum has launched a new way of experiencing Chicago's horizontal landscape ascend to a vertical orientation. As the boats on the Chicago River pass below the DuSable Bridge, the Chicago River Museum hosts scheduled times for viewers to experience the lifting of the 4100-ton bridge in about 60 seconds.
The Chicago Tribune also reports that the work of students in the Architecture, Interior Architecture, and Designed Objects (AIADO) department is featured in Tender House Project, a complementary contribution to the museum's exhibition. According to the article, their project aims to "realize the latent potential of Chicago's iconic yet overlooked bridgehouses." In cooperation with proposals submitted by the public, SAIC students present design proposals that highlight the river's identity to the city. The Tender House Project, which is led by Lecturer in AIADO Mejay Gula, is on view at McCormick Bridgehouse & Chicago River Museum until November 3.