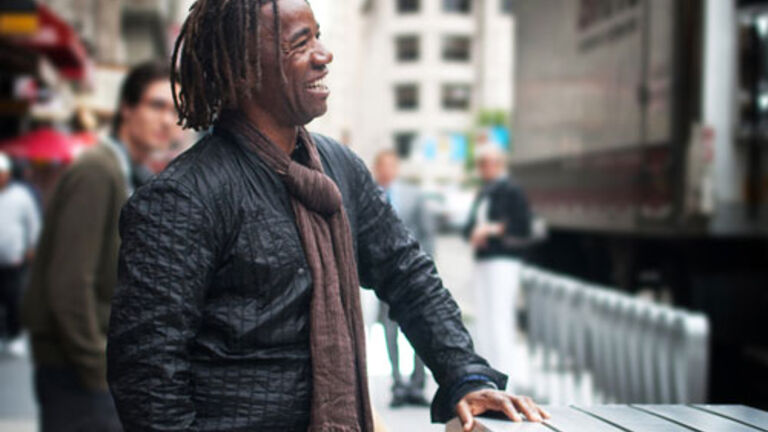 Walter Hood Wins Gish Prize
Walter Hood (MFA 2013), landscape and public artist, who was awarded a MacArthur Fellowship two weeks ago has been selected as the winner of this year's Dorothy and Lillian Gish Prize, reports the New York Times. The prize was established in 1994 through the will of stage and screen actress Lillian Gish, and annual $250,000 award is one of the largest monetary prizes given to artists in the United States, reports Artforum.
"I want the work to speak to the broadest public. It's really fantastic to be recognized, and looking at the esteemed winners—to be part of that collection is pretty mind blowing," said Hood to the New York Times. Founder of Hood Design Studio, in Oakland, California, his upcoming projects include the landscape of the planned International African American Museum in Charleston, South Carolina, and a redesign of outdoor gardens and terraces at the Oakland Museum of California. He joins former Gish award recipients including Spike Lee, Maya Lin, Anna Deavere Smith, Frank Gehry, Laurie Anderson, and Bob Dylan. 
"Very early on in teaching and in my practice, I was always interested in the public space. "How I could reach underserved community through imaginative work? We were trying to bring art into the work as a way to inspire people," Hood said to ARTnews.