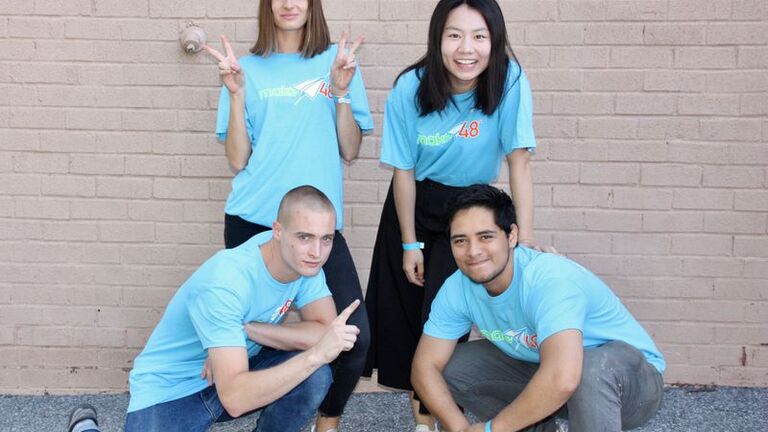 SAIC Students Compete in Make48
Four SAIC students participated in season three of the PBS series Make48, a 48-hour invention competition. The first episode aired on Friday, September 13, on PBS. The reality competition series gives teams 48 hours to come up with an idea, create a prototype, and present their product to a panel of judges. 
SAIC's team called Studio Potluck comprised Ramon Jimenez Cardenas (BFA 2018), Amber Cao (BFA 2019), Chelsea Lombardo (BFA 2019), and Liam Wilson (BFA 2018). The team was advised throughout the competition by Assistant Professor James TerMeer (Architecture, Interior Architecture, and Designed Objects). They competed with students from colleges and universities including University of Illinois Urbana-Champaign, Kansas City Art Institute, Tulane University, and Georgetown University among others, according to the Chicago Tribune. Speaking of the experience to the Tribune, Wilson says, "It made it visible to us and I think it will be visible to more people once it airs on PBS, how easy it is to take an idea and manifest it physically with a little bit of guidance and a little bit of resources—a little bit of that work can go a long way."