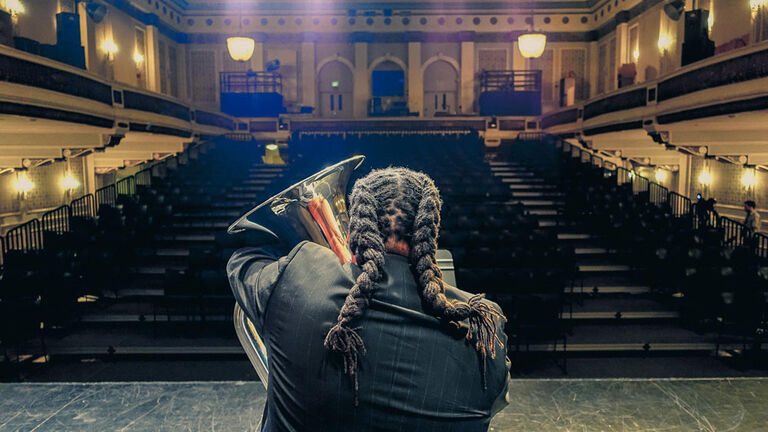 R.A.W. Tuba Awarded Sandor Prize at Black Harvest Film Festival
The Richard and Ellen Sandor Family Black Harvest Film Festival Prize was presented to the short film R.A.W. Tuba on August 17, at the Gene Siskel Film Center's Black Harvest Film Festival. "Directed by David Larson and Darren Durlach, the initials R.A.W. stand for Richard Antoine White, and this documentary traces his inspiring journey from homelessness to symphony orchestra virtuosity," reports the Chicago Crusader. 
The prize was awarded by last year's Sandor Prize winner, Kelley Kali, whose film Lalo's House went on to win the 24th Directors Guild of America Student Film Award and a Student Academy Award at the 45th Student Academy Awards reports Reel Chicago. Named for and underwritten by Gene Siskel Film Center Advisory Board Chair Ellen Sandor (MFA 1975, HON 2014) and her husband Richard, the $1,000 prize is awarded annually to a director of a Black Harvest Film Festival short film.