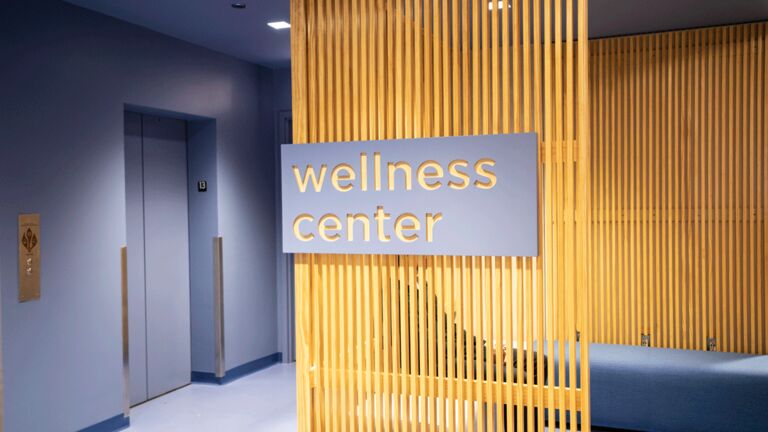 SAIC Renovates Wellness Center
This summer, SAIC began a project to completely renovate the 13th floor of the Lakeview Building, which houses the Wellness Center and includes Counseling Services, Health Services, and the Disability and Learning Resource Center. As part of SAIC's commitment to ensuring that every student's experience is a successful one, this renovation delivered modernized facilities and improved services.
Working with JGMA architects and Mortenson construction, the renovation addressed key issues including creating more service space, a warmer and friendlier design, student privacy at front desk, lower sound transmission, and efficient access to patient records. Some of the features of the improvements include the use of recycled wood from the Painting the Floating World exhibit at the Art Institute of Chicago; a better connection between the Lakeview Building and MacLean Center, integration of artwork in the corridor, semi-private waiting areas, and an opening of the space to allow for plenty of natural right to flow in. With renovation completed this August, the Wellness Center invites students to access its many services. For example, currently enrolled degree-seeking SAIC students may receive up to 16 sessions of free, confidential counseling and psychotherapy.