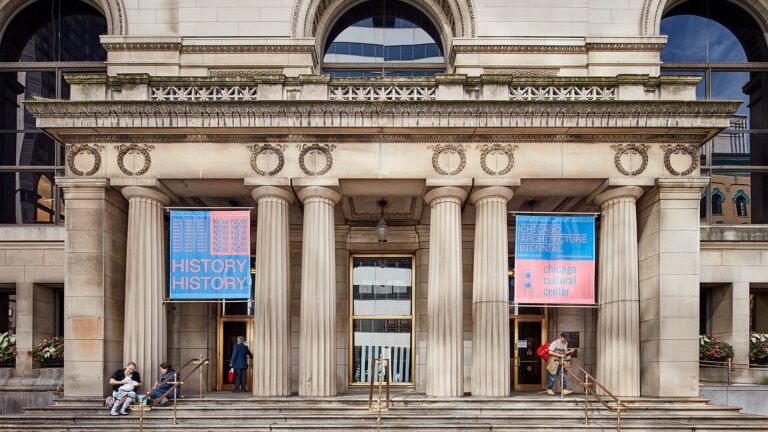 Chicago Architecture Biennial 2019 SAIC Contributor List
The Chicago Architecture Biennial announced the more than 80 contributors from more than 20 countries participating in the 2019 biennial, which is titled "…and other such stories." According to Artnews, participants are asked to create projects that relate to "land, memory, rights, and civic participation." Several SAIC community members will be contributing to the biennial including Walter Hood (MFA 2013), Tania Bruguera (MFA 2001, HON 2016), Santiago X (MFA 2018), Theaster Gates (HON 2014), Assistant Professor Maria Gaspar (Contemporary Practices), and full-time visiting artist Paola Aguirre (Architecture, Interior Architecture, and Designed Objects), who is the founder of Borderless Studio.
In addition, a number of contributors will be working with Chicago communities and students through residencies and collaborations reports Curbed Chicago. Borderless Studio will work with Herkes İçin Mimarlık (Architecture for All), architecture firm studioBASAR, and artist Zorka Wollny to explore how art, design, and architecture can repurpose civic spaces. "Another contributor, photographer Akinbode Akinbiyi from Berlin, Germany is participating in a residency at SAIC at Homan Square in North Lawndale. He will work with young community members to document and explore their environment through a daily photography practice," reports Curbed. The biennial will run from September 19 through January 5, 2020.