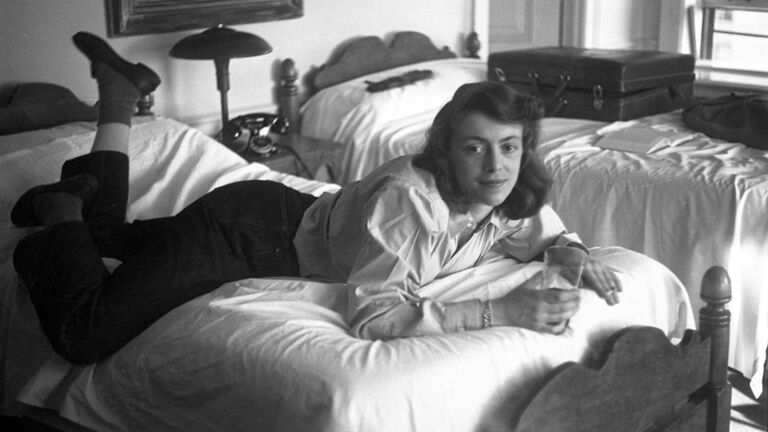 Joan Mitchell's Letters Offer New Perspective on the Artist
The abstract expressionist painter Joan Mitchell (BFA 1947) was known for her large-scale works, achieving the same level of acclaim as her male contemporaries like Jackson Pollock, and her relentless pursuit of art. In a recent article in the Wall Street Journal Magazine, Mitchell's passion for poetry and language comes out through a series of five letters provided by the Joan Mitchell Foundation. Written between 1947–83, the letters show how she chronicled everything from her struggles with painting to dinner parties. The first of the five letters was written to Barney Rosset (Mitchell's husband) in May 1947 while she was still a student at SAIC. 
Mitchell's multipaneled works are the subject of a new show, Joan Mitchell: I carry my landscapes around with me, currently on view at David Zwirner in New York, organized in collaboration with the Joan Mitchell Foundation.