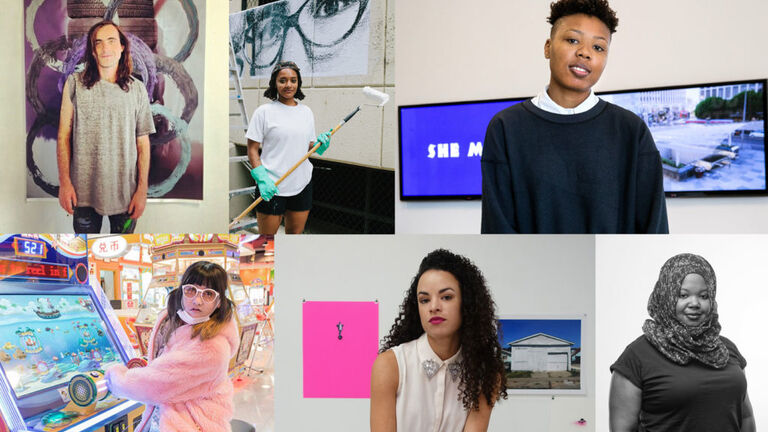 Martine Syms Featured among Eight Groundbreaking Millennial Artists
artnet News asked more than 30 professors teaching contemporary art at some of the top university art history and MFA programs across the country to find out who they thought groundbreaking millennial artists were. Martine Syms (BFA 2007) made the list of eight artists, chosen by Karthik Pandian, artist and assistant professor of Visual and Environmental Studies at Harvard University. Pandian says of the artist's work, "Syms's work brings questions of movement into the present, reframing the internet's obsession with black female expressivity. Her choices in framing and editing are uniquely accessible and challenging to students working in the medium today." 
Sampada Aranke, assistant professor of Art History, Theory, and Criticism at SAIC chose Sadie Barnette. Of the artist, Aranke says, "Sadie's work extends histories of Minimalism and Conceptual photography to account for contemporary black aesthetics." SAIC professor of Art History, Theory, and Criticism David Raskin chose Sam Fall because "students need to see a young artist bringing the ethical and political issues of techniques and labor to a larger art world audience." Assistant Professor of Art History, Theory, and Criticism Jenny Lee chose new media artist Lu Yang who she describes as "significant for the collisions of animation/moving image and sound that energize her works." Read about all eight of these young groundbreaking artists on artnet News.