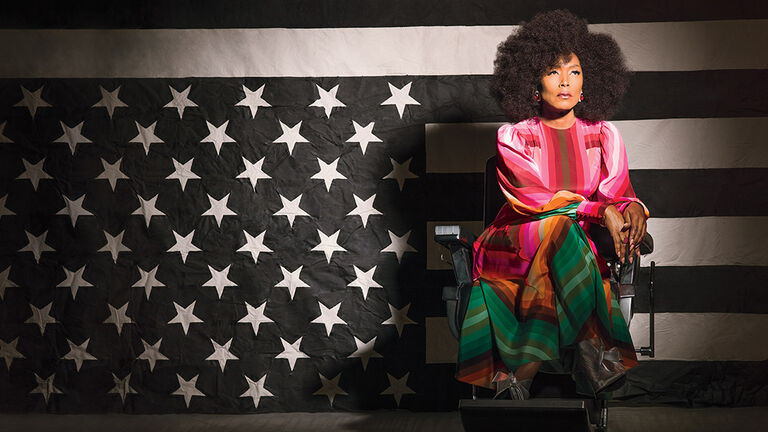 LaToya Ruby Frazier Photographs Angela Bassett for W Magazine
LaToya Ruby Frazier, associate professor in the Photography department, was selected by director Spike Lee to photograph Angela Bassett for the latest cover story in W Magazine. The story "Iconic 20th Century Images, Reinvented: A History Lesson From Angela Bassett, Spike Lee, Ruth E. Carter, and LaToya Ruby Frazier" features photographs which pay tribute to some of Lee's favorite photographers including Gordon Parks, James Van Der Zee, and Irving Penn while also paying homage to the timeless power of Black women.
Frazier whose work explores the intersection of race, family, and place previously worked with Lee to capture the movie posters for his Oscar-nominated film BlacKkKlansman. Her accolades include a Guggenheim Fellowship and a MacArthur "genius" Grant. Lee said working with Frazier on the fashion shoot was a momentous occasion, "When I really like people's work, and there's an opportunity to work with them, I love doing it," Lee said, explaining that he saw Frazier's photography as an extension of the same lineage they were now celebrating. "Simply put, she's killing it."
In addition, Frazier's work in video and photography, which follows in the social documentary tradition of Walker Evans and Gordon Parks, is currently highlighted in New York's public media WLIW-2 on the program NYC-ARTS. "It is a duty, a privilege, and an honor to be able to use these cameras to serve others and to bring a real human story forward in a complex situation," says the artist of her work Flint Is Family.